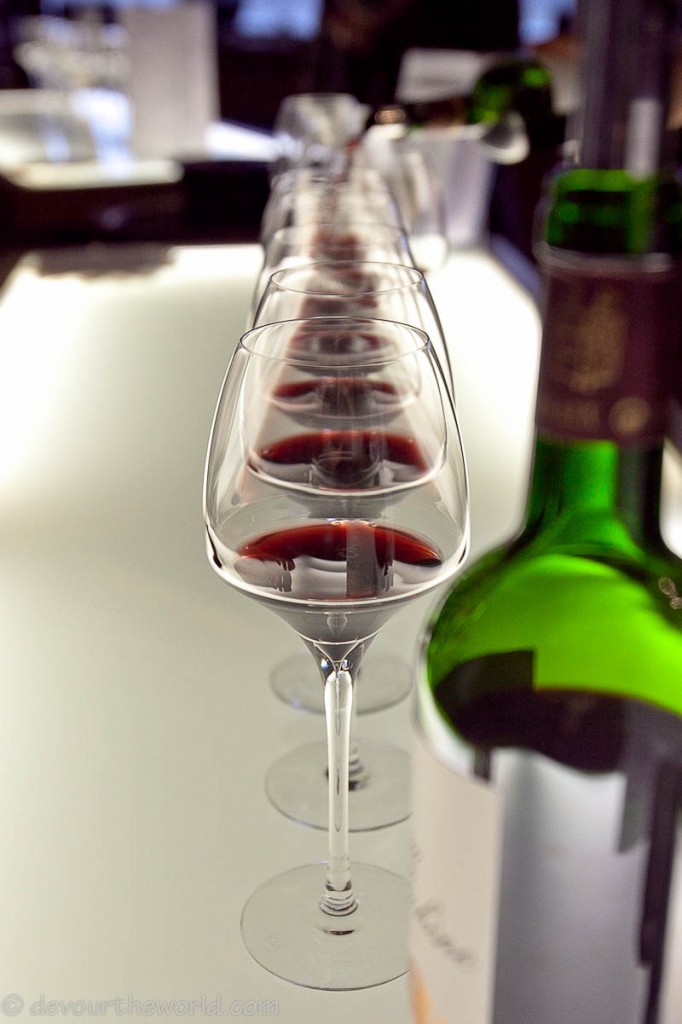 Hi, my name is Jenny and I have an EatDrinkTravel-ing problem.  Well, it's not a problem really, unless I'm doing all three at once.  Then I'm just a heartbeat away from a heart attack [or so says my doctor].  Naturally, no trip to France would be complete without wine tasting.  I love/adore/covet the juice of the grape.  I don't know how this is possible but none of my friends [except for one] knows how to drive a manual transmission vehicle so I'm usually the designated driver.  In light of my obsession with booze, it's pretty ri-donk-ulous.  I put my foot down [to no one in particular since my friends had no objections to hiring car service for a tour around Bordeaux] and decided to search for help.
I was fortunate enough to stumble across Henri from Bordeaux Wine Travel.  He was incredibly patient and flexible in light of the fact that I was coming in for a wine tasting tour on a Saturday [take note – it's much better to go to Bordeaux from Monday – Friday so you have your choice in wineries to visit!]  I wanted to visit a prestigious winery, and middle of the road winery, and small family owned production.  He delivered on all three and made reservations at a wonderful cafe for lunch!  Our guide/designated driver, Oliver, was extremely knowledgeable about wines as well as the history of the area.  He made every effort in between our visits to show us some of the more famous wineries/landmarks.  I was so thankful to have someone else navigating and driving that it just made my entire experience that much better!
Since I'm no oenophile, I'm not going to go into the structure of the wines.  I'm going to go in for the experience.  The 3 wineries we visited were: Château Prieuré-Lichine[Margaux], Château Lynch-Bages[Pauillac], and Château Reverdi[Listrac].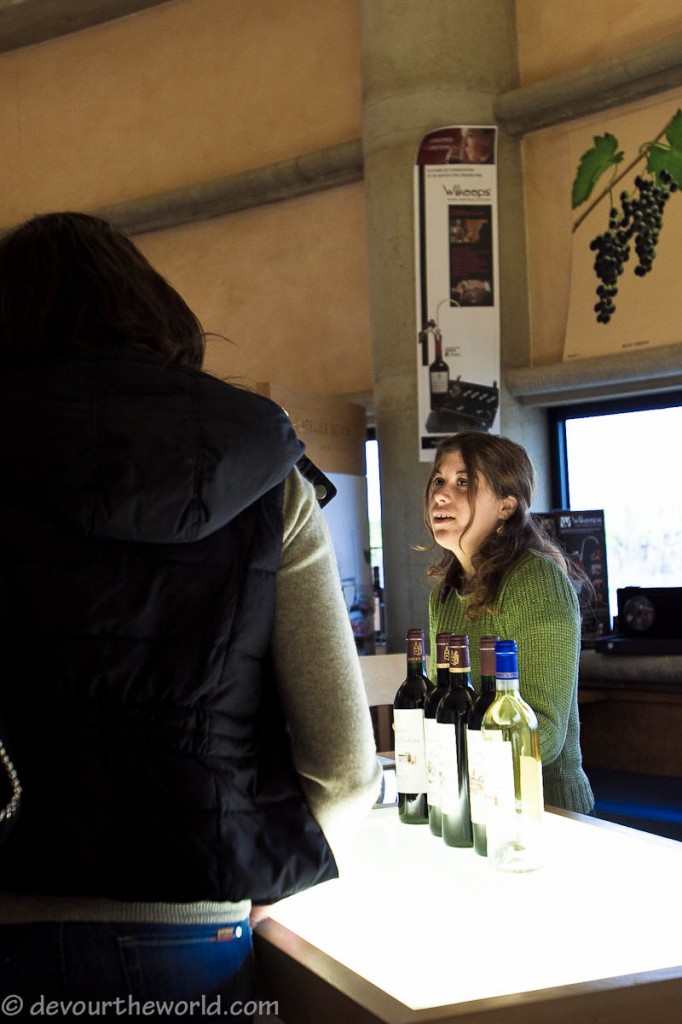 Château Prieuré-Lichine:
I found the educational aspect of this tour to be extremely in depth and well done.  They explained a very confusing classification system into easier to understand chunks of information and how the current 1855 classification system came to be.  She went through the 5 1st growth wineries – Premier Crus [Château Lafite Rothschild, Château Latour, Château Margaux, Château Haut-Brion, Château Mouton Rothschild]; Bordeaux wine regions; types of grapes that were grown; and how wines were named/classified.  I loved the amount of technical information that was given especially since I don't know anything about Bordeaux wines.
We got a chance to look through the library wines.  As this cellar changed hands several times throughout the years, it's not the complete library.  Our guide went through the various bottle sizes with us including one so large that would require 3 people to pour.  When she quizzed us, I just shouted out random names that I remembered: "JEROBOAM! METHUSELAH! BALTHAZAR!" having no idea what sizes were which.  Here's a handy guide in case you ever need to pick up more than a "standard" 750 ml bottle.  And if you plan to pick up more than a standard, please feel free to invite me over to help you finish it off.
Demi – .375 L
Standard – .750 L
Magnum – 1.5 L
Jeroboam or double magnum – 3 L champagne & burgundy [4.5L for bordeaux]
Methuselah – 6 L [champagne & burgundy]
Balthazar – 12 L
Nebuchadnezzar – 15 L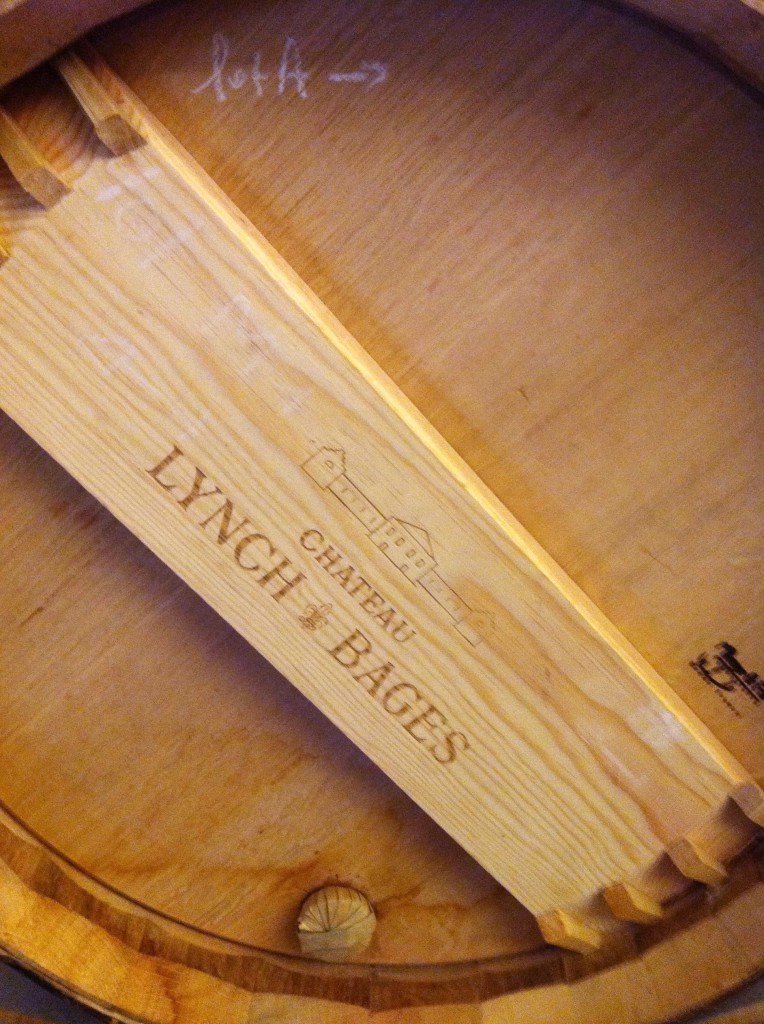 Château Lynch-Bages
This was my favorite winery of the three in terms of wines.  They poured a 2004 which was a little too tight and green for me.  I thought it still needed another 5 years at least before it'd be ready to be poured.  This was a large production winery.  A lot of automation and very high end tools [natural wood bungs instead of silicone and high quality french oak barrels].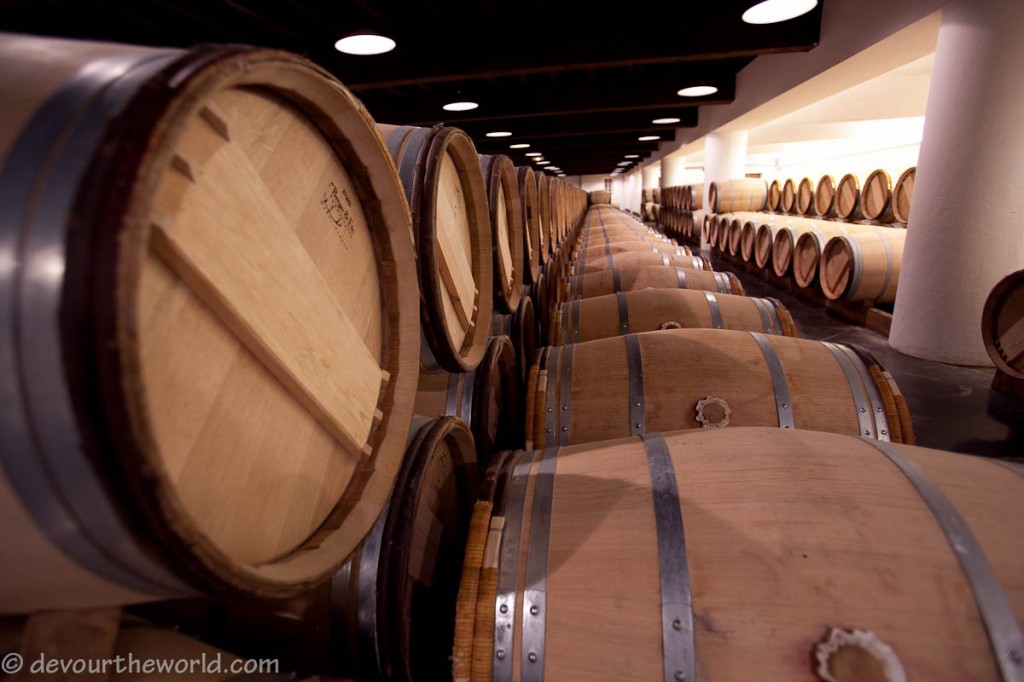 The use a lot of steel storage tanks [prior to the barreling] but they still have their original wooden tanks in their museum that they took us through.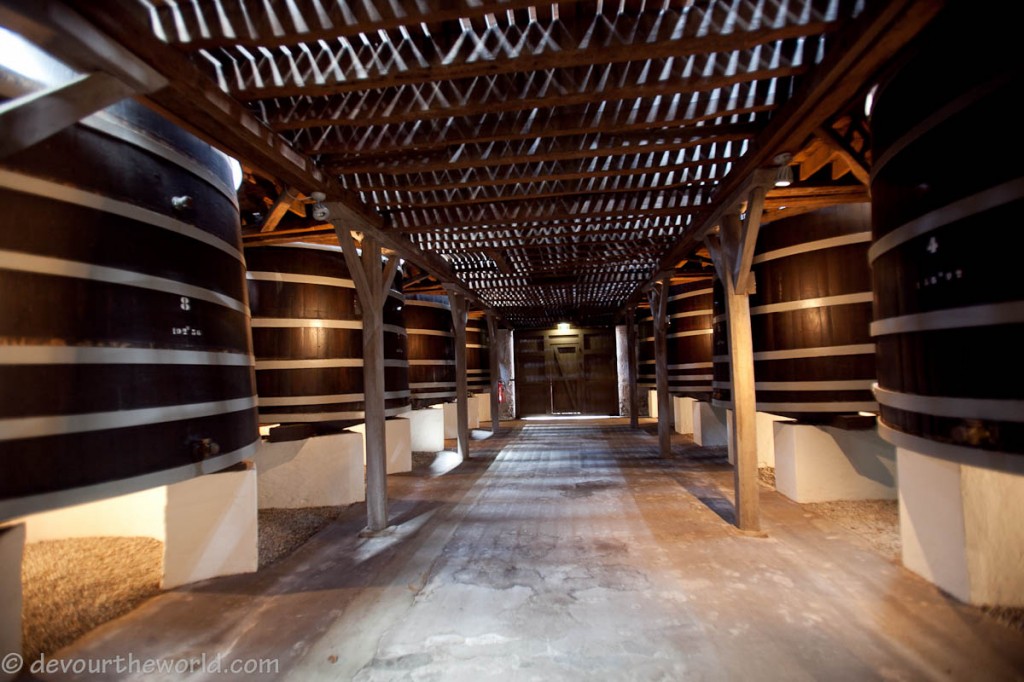 The barrels are on these stands to help in the barreling process.  Also when the temperatures dropped, they could use the area underneath to set coals/fires to keep the wines at a constant temperature.  As you see from the slats above, there was a walk way so that they could access the barrels from above.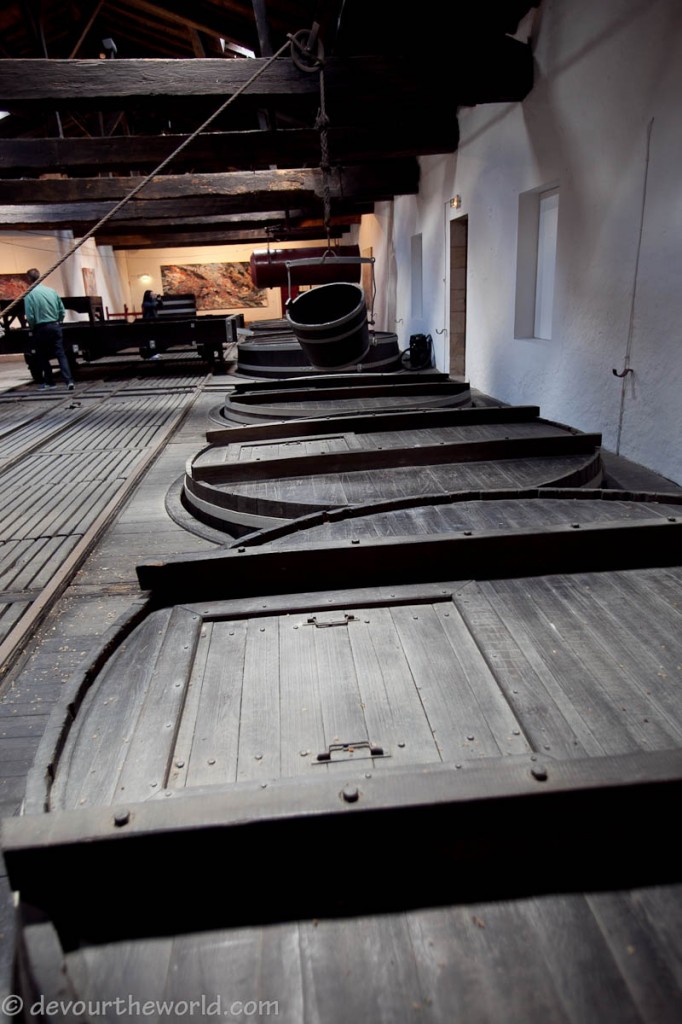 When it came time to cleaning the tanks, it would be a 2 man operation.  One to take the grape skins from the buckets as they were being brought up and one to scoop the skins from the tanks.  It was a very dangerous job for person who was in the tanks due to gas pockets and slippage.  The best tool they had to detect it was the use of a candle but was an unreliable form of detection.
Chateau Riverdi is a small family run operation, passed down through 3 generations.  Currently managed by brother and sister team, Mathieu & Audrey Thomas, the winery produces roughly 25,000 – 30,000 bottles of wine per year.  With only the help from 2 other full time employees, taking vacations is nearly impossible.  As Audrey described it, having a winery is like having a child, it required a constant dedication and was a true labor of love.
I loved listening to the calm passion that Audrey had for her winery.  I asked her how it was working with family and she said that they all had their jobs to do.  Her parents still gave them their opinions on how things should be done but that it was all understandable given that everyone gave their lives over to their "baby".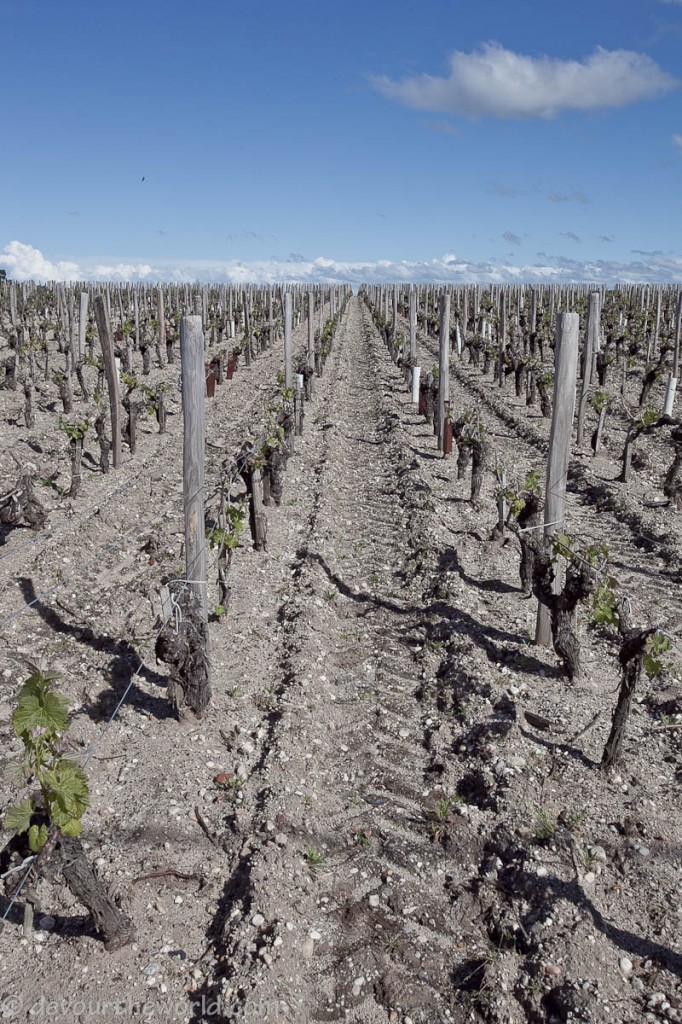 One of the differences that I noticed about the vineyards in France compared to those in Napa/Sonoma was the height of the vines…or rather, the LACK of height.  All the vines in France were kept very low to the ground.  For the vineyards that hand pick their grapes, this has got to be back breaking work!  Oliver explained to me that they kept it pruned back to concentrate all of the vines resources and efforts on to the grapes.  Makes sense. Except for the back breaking work.  Up until that point I thought it'd be fun to work a harvest to learn about the process.  It was after I saw the vines that I realized that it was just crazy talk.
If you find yourself in wine country in France, I highly recommend taking a cross section of wineries to get a varied view of producers.  For the majority of wineries, especially to book a tour, you will need to call to reserve your spot.
All of these wineries charged a fee for the tour & tasting [from 6 – 8 euros].  For a great education on the Bordeaux area, be sure to book a tour with Château Prieuré-Lichine.
If you need a car service to drive you around, Henri has a great relationship with many of the wineries [like Chateau Margaux!]!  He can customize your tour to suit your tastes and preferences! He also has a tour option to visit St Emilion, a place that demands a visit. Bordeaux Wine Travel – contact@bordeaux-wine-travel.com