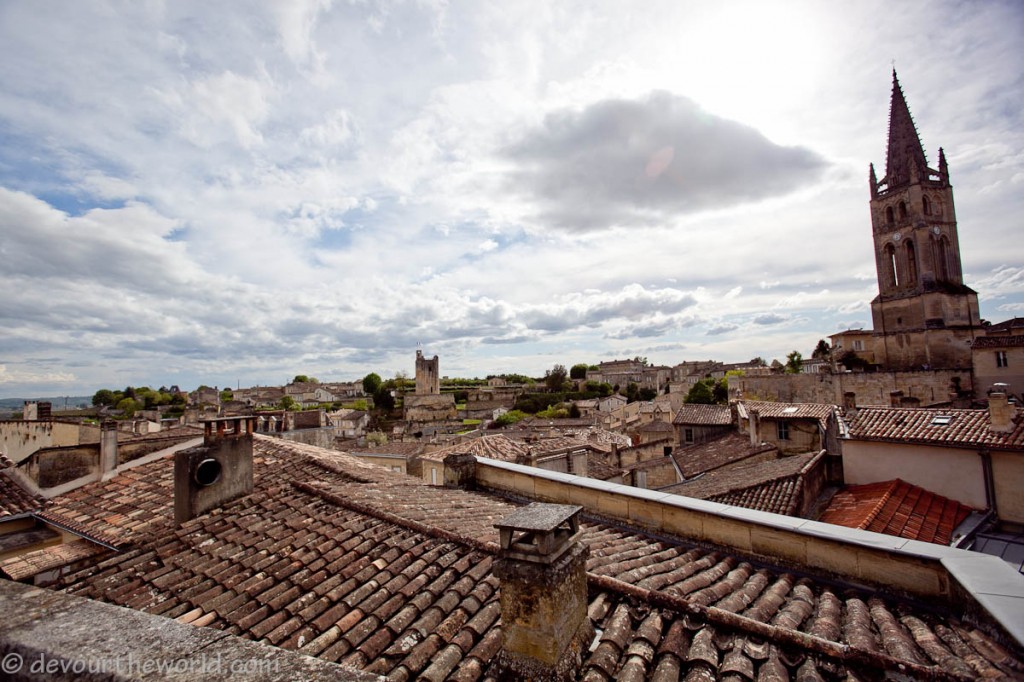 Part of traveling with other people is knowing what would appeal to the masses [in this case, a mass of two].  I've seen so many pictures of St Emilion, an easy day trip from Bordeaux, that I just knew that my photographer/artsy-fartsy friend Sao would just love shooting/wallowing in the rich colors of the city.
St Emilion, located about 20 miles away from Bordeaux City, is a World Heritage Site that has its beginnings when a traveling monk named Emilion decided to settle into a Hermitage carved into the rocks. His followers started the wine production in this region.  Wine and ancient beauty. What more could we ask for?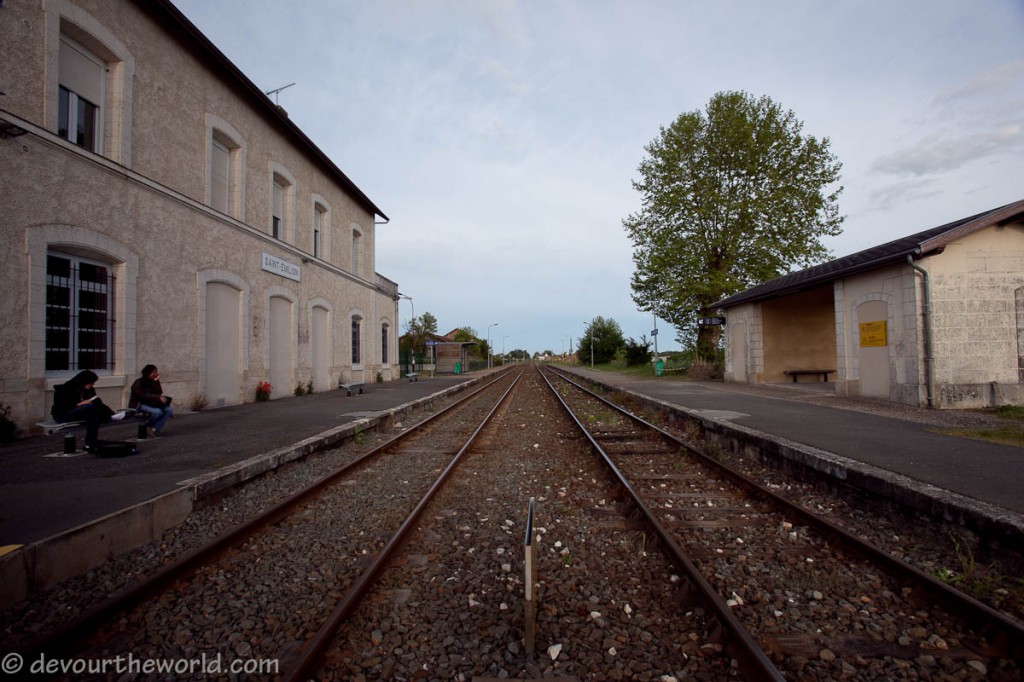 It was a quick 40 minute train ride from Bordeaux St Jean.  We almost missed our stop because it wasn't well marked and the entirety of the train station was an empty platform.  We could barely even find the sign that said, "St Emilion".  We jumped off the train and crossed our fingers that we were in the right location.  We were relieved that we had already bought our return tickets since there was no one around to ask when the last train was back to Bordeaux!
We walked out to the empty parking lot in hopes of finding a taxi [no dice as the parking lot was empty] or map of some sort.  Although there was a general overview of the town map, we couldn't figure out which direction we were supposed to head or how far it was. Luckily, I had my tep wireless with me so I fired it up and launched my maps to help guide us on our 20 minute walk into town!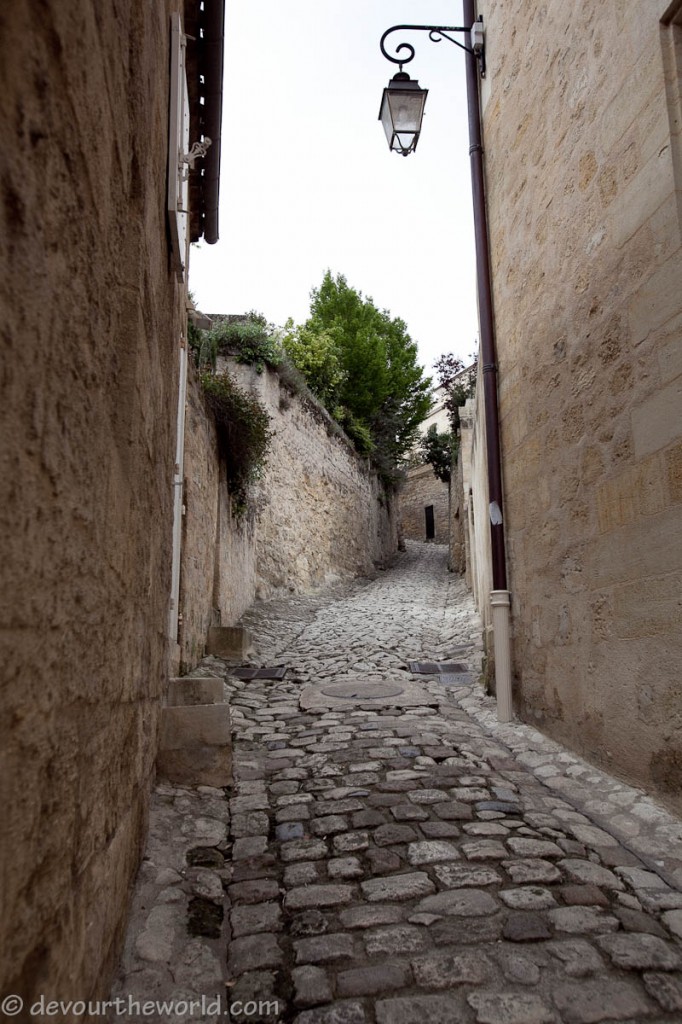 I try to add a "rural" town to my trips, if at all possible.  The pace is just so much more relaxed.  The environment is so much more soothing.  The best part is that it's usually free from obnoxious tourists [like me].  While St Emilion is a tourist destination, we were lucky enough to be there during a quiet lull.  There's something charming about a medieval city that is nearly deserted.  Most of the ruins are free to view.  Or we forgot to pay.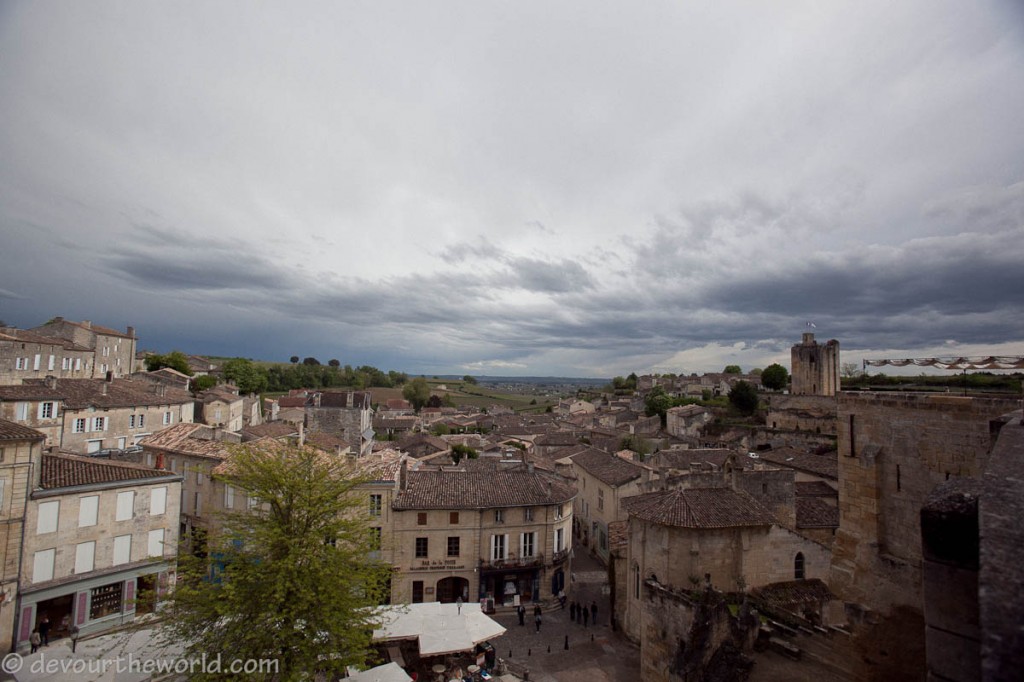 Since we only had 3 hours to tour the city [we got to Bordeaux later than we had anticipated, hence pushing back our time in St Emilion], we decided to just meander through the town and step into the places that caught our fancy.  I thought I'd share some images with you of the lovely town…
We made sure that we allotted enough time for wine tasting.  There were many wine shops in town that we could choose from.  We meandered our way, stopping in to check out shops along the way.  It wasn't until we saw Les Delices du Roy Cave-Bar a Vins that we felt like we found our spot.  The one selling point of this bar was the availability of food items.  Per normal, we were hungry.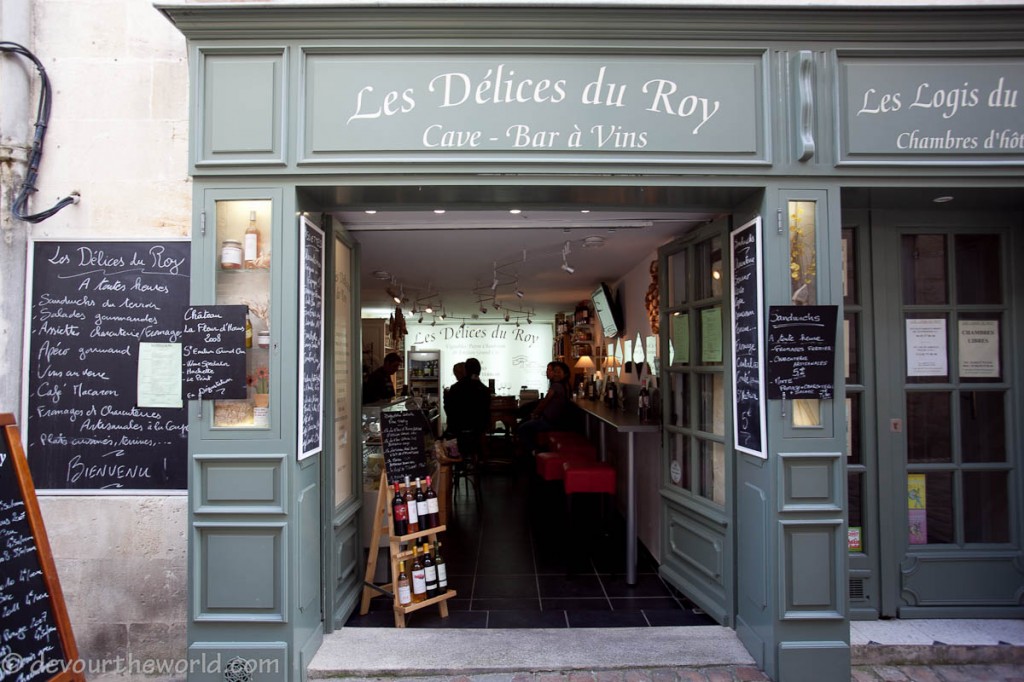 We enjoyed our plate of various cured meats & cheeses varying from Roquefort salami, and cheeses from all over France.  The wine was great but the meats & cheese plate really had our attention! The proprietor kept trying to make us guess what types of meats we were eating.  We were clueless but enjoyed our food & drink too much to really care.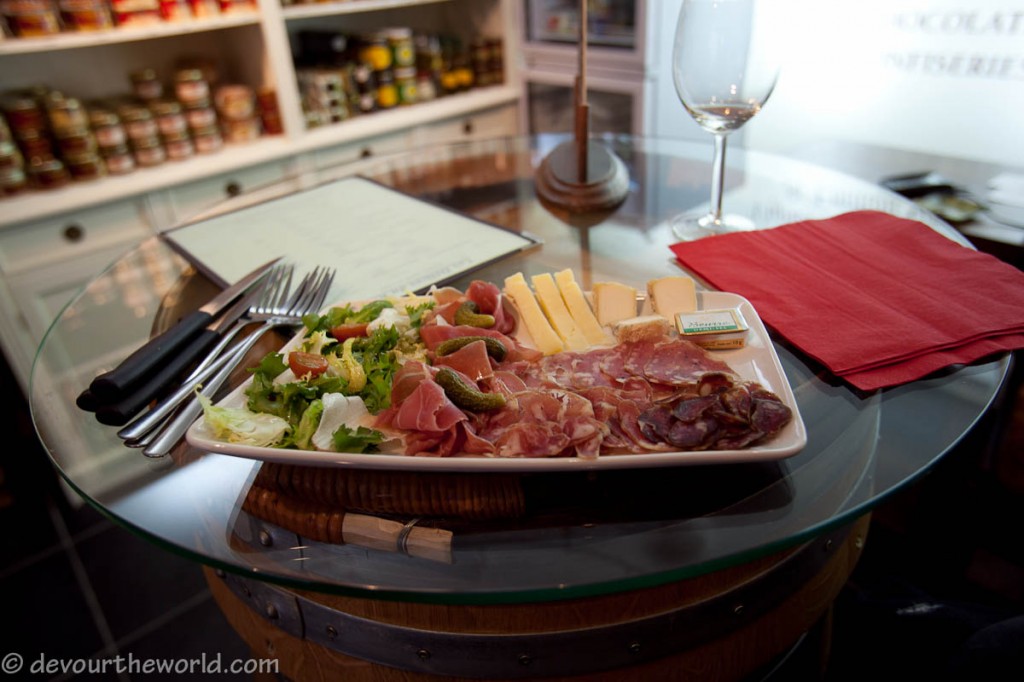 I wish we had more time in St Emilion, but I guess that's what I get for planning my schedule a little too tight.  I'll be sure to allow for more time in Bordeaux as well as adding a trip to Dordogne Valley so I can paddle the river!
I've included the map below that we picked up [scanned for me by Aya. thanks, aya!] at the tourist information center so that you'll know exactly where you need to visit!  There were so many places that we didn't have a chance to see.  This is definitely worth at least 5 – 6 leisurely hours to explore and discover…more if you can handle it!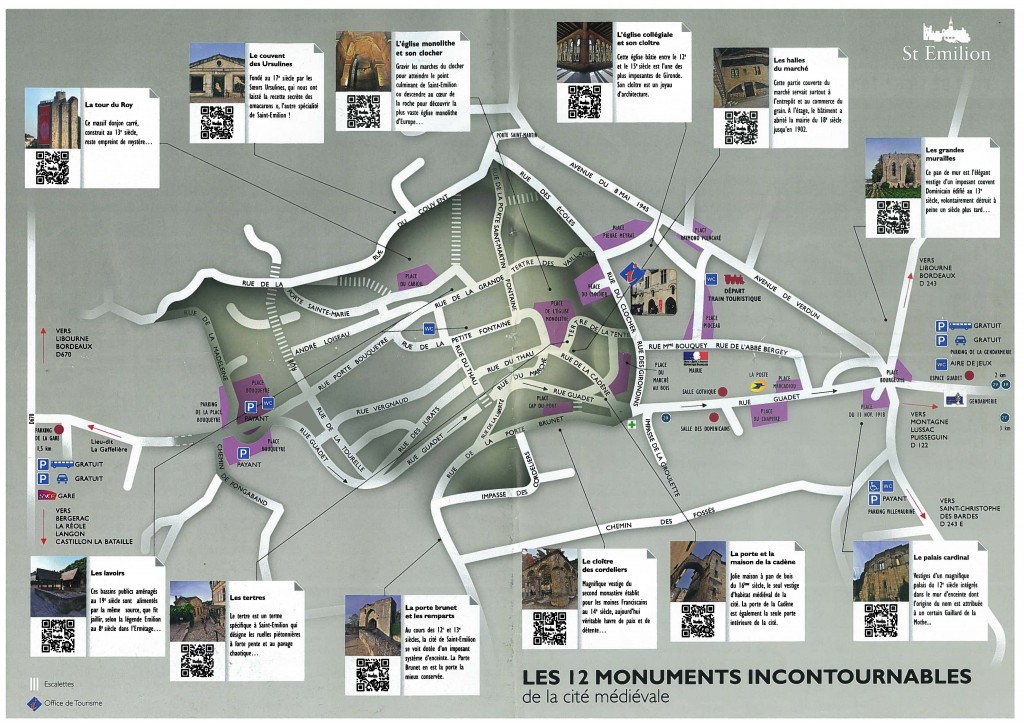 Until next time, St Emilion! I'm not done with you yet!
From the train station, make a right and follow the road up to town.  It's about a 20 minute walk into town.
Les Delices du Roy
7 bis, rue de la Porte Bouqueyre 33330 SAINT-EMILION 05 57 74 31 59