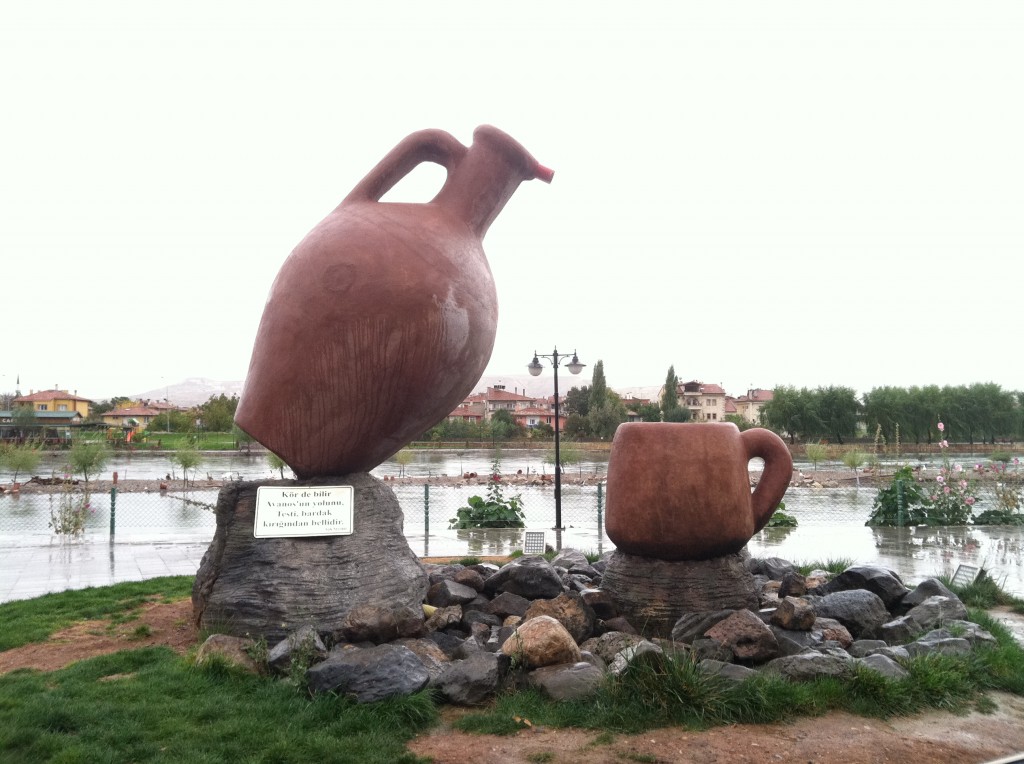 "Be sure to have the Pottery Kebabs," advised a few blogs and guidebooks that I my friend, Carrie, read. When we reached Cappadocia, Dibek was the first restaurant we stumbled into [not because we were drunk…I just stumble a lot] which is known for it's Pottery Kebabs, very similar to a salty stew cooked in a one time use vase like pottery. The stew had to be pre-ordered when you made your reservation, which we didn't even bother to make. I watched in envy as all the other tables were presented with piping hot pottery, skillfully cracked in one whack, and carefully poured into a shallow bowl, steaming hot.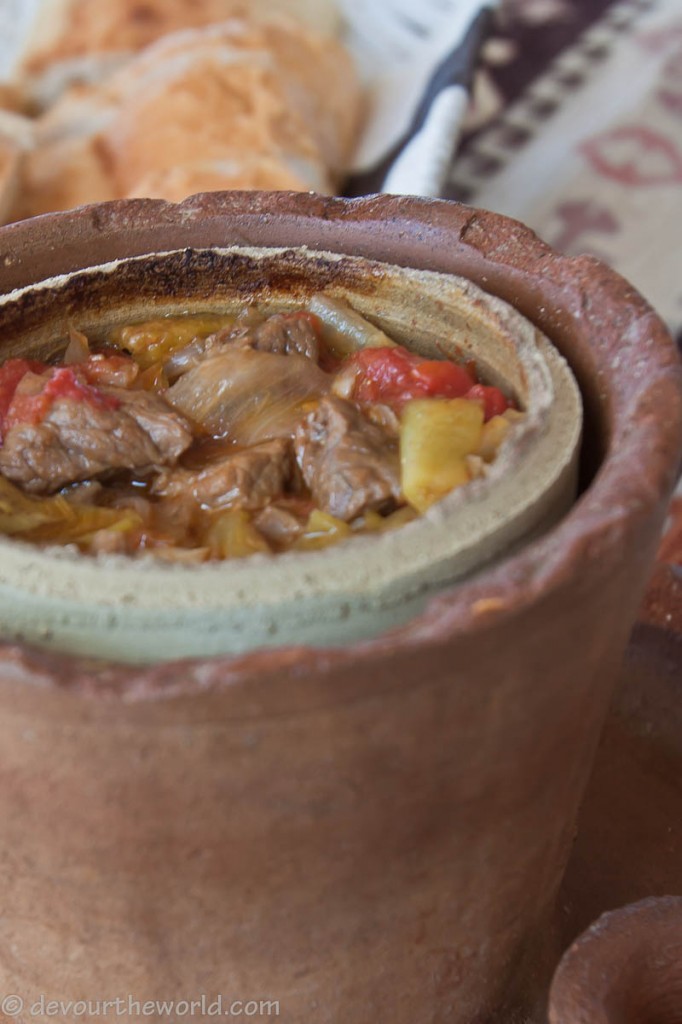 The kitchy presentation of the Pottery Kebab was unique enough to make me want to purchase some of my own so that I could try my hand at making it when I got home.  Our hosts at Kelebek Cave Hotel recommended a visit to Avanos which was only about 20 minutes away by car.  Avanos is known for its earthenware pottery that is still the largest industry in that town.  You can still see the women artisans painting beautiful earthenware.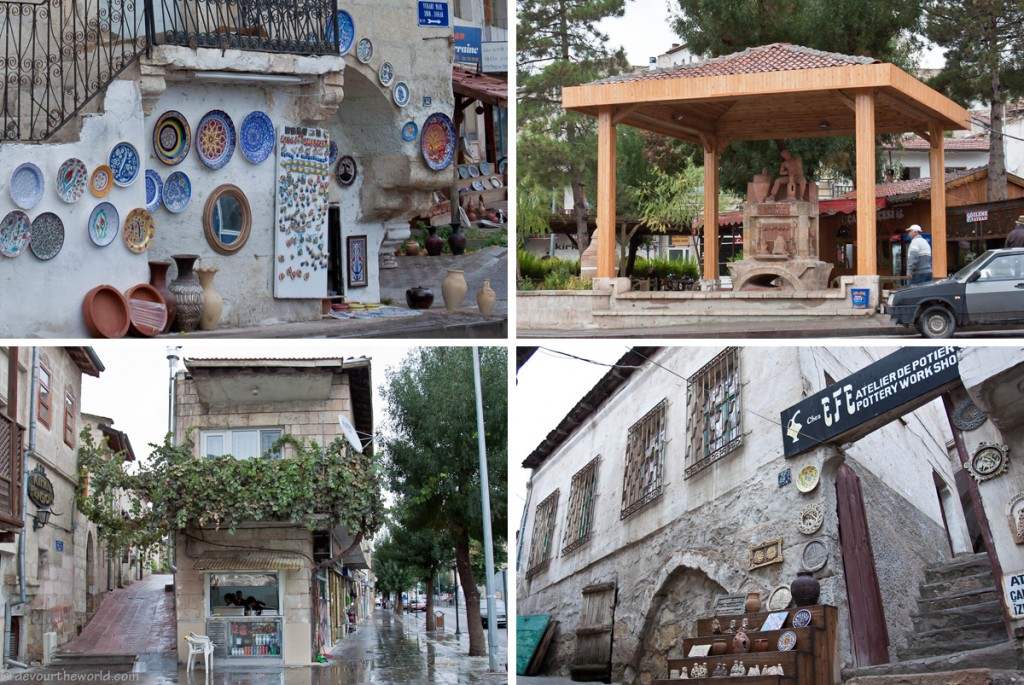 We searched for my pottery up and down the streets of the historic town dating back to the Hittites and came across a potter. Well, not exactly a potter, he was more a shopkeeper.  But for some unfathomable reason, he thought he was a potter.  He wanted to demonstrate his mad skills to us.  The only problem was that I actually knew how to throw a pot.  I know the first thing you need to do is to center the slab of clay, something he apparently was not taught.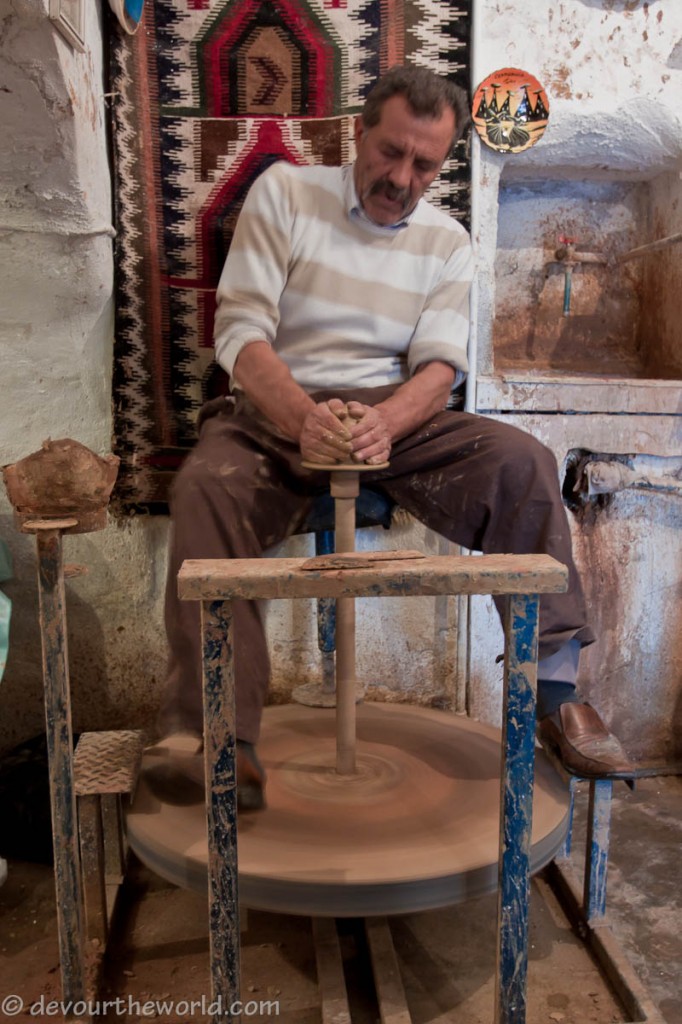 As he worked his slab of clay into an unrecognizable mass of clay, we sat there in morbid fascination wondering how he was going to extricate himself from this pile of poo he managed to put himself in.  He offered to allow us to throw, which we declined because we still wanted to see how he would finish off his work – (a) build up his bowl so high that it collapsed on itself, (b) fake a seizure, or (c) throw the bowl at us. He kept looking at the door in hopes that someone would walk in and he'd be forced to stop. Luck was not with him, so he helplessly finished off his work and presented us with this pot that looked like a 3 year old had thrown it. We started laughing because there was really no other graceful way we could get out of it.  We thanked him for the entertainment and made our way back out.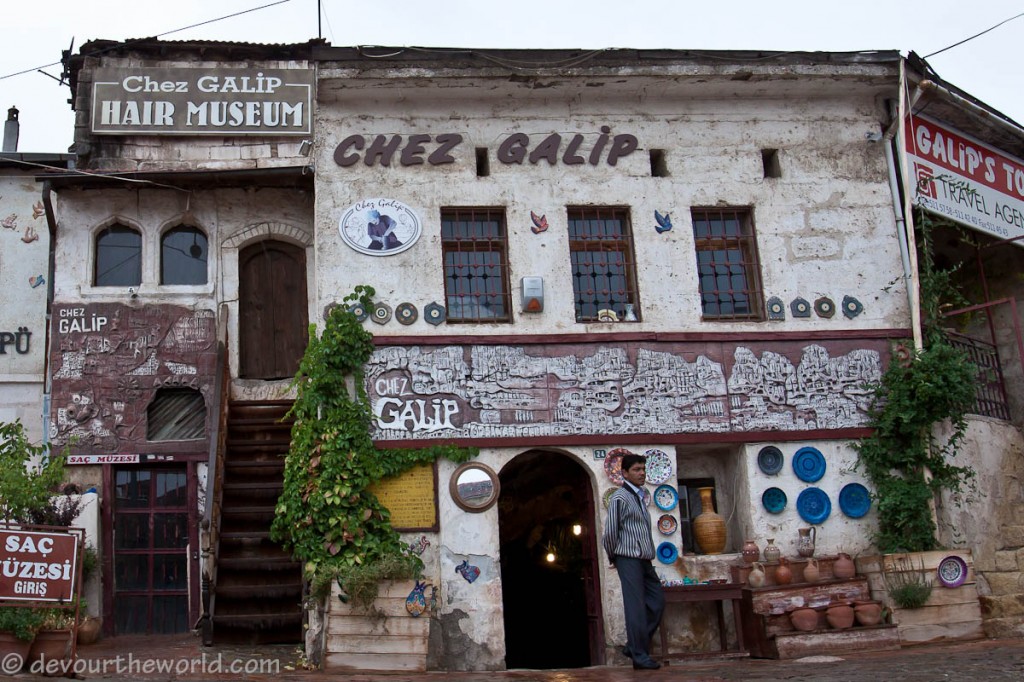 I came across this vision…of…well. I'm not really sure. I saw this sign for a Hair Museum. I had to go in and check it out.  I walked through the caverns of pottery, some very beautiful, others a little more rustic.  When I finally reached the promised land, I couldn't move I was so horrified by the strands and strands of hair hanging from the walls and the ceilings.  I didn't want to get too close lest I actually touch any of the strands.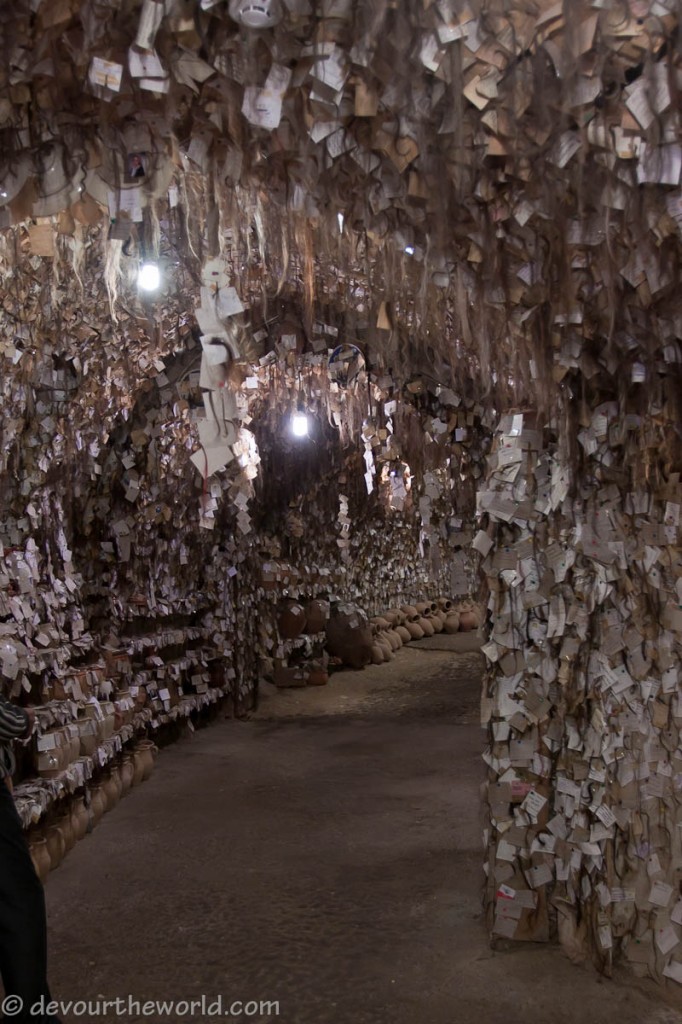 Although I didn't actually go home with any pottery, I did leave a strand behind at the museum. I couldn't help myself.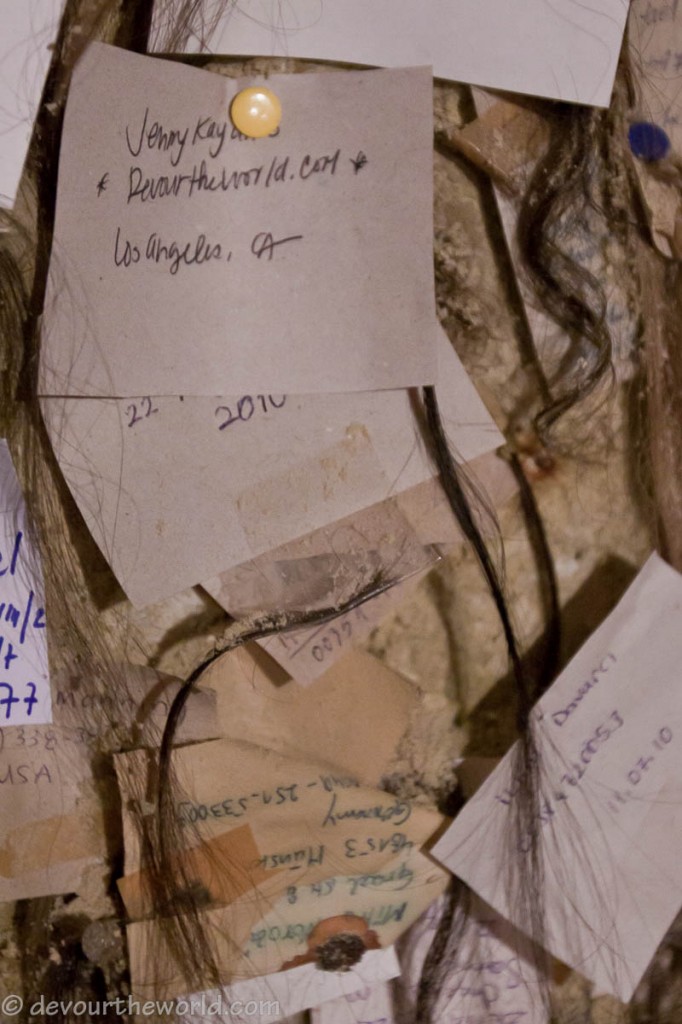 If you'd like to see my Pottery Kebab being served, check it out!
Dibek Restaurant [order 5 hours in advance] Hakki Paşa Meydanı 1 Town Centre 0384 271 2209   Mercan Restaurant [no pre-ordering required, was a bit on the salty side] Müze Caddesi Town Centre 0384 271 2476   Avanos