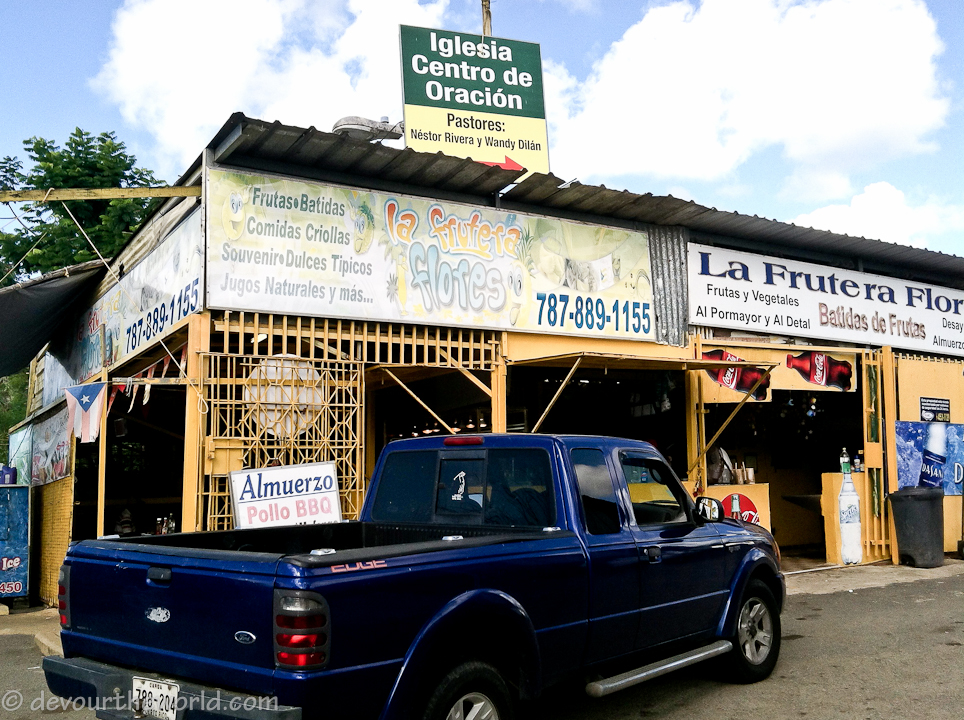 If you find yourself on your way to Fajardo, Puerto Rico from the San Juan airport, you have to stop by this fruit stand that serves the most incredible and refreshing fruit smoothies, using the fruits that they sell in the stand. While the stand itself looked cramped, crowded and a bit eclectic stuffed with candy, snacks and toys, the fruit was fresh and looked so sweet.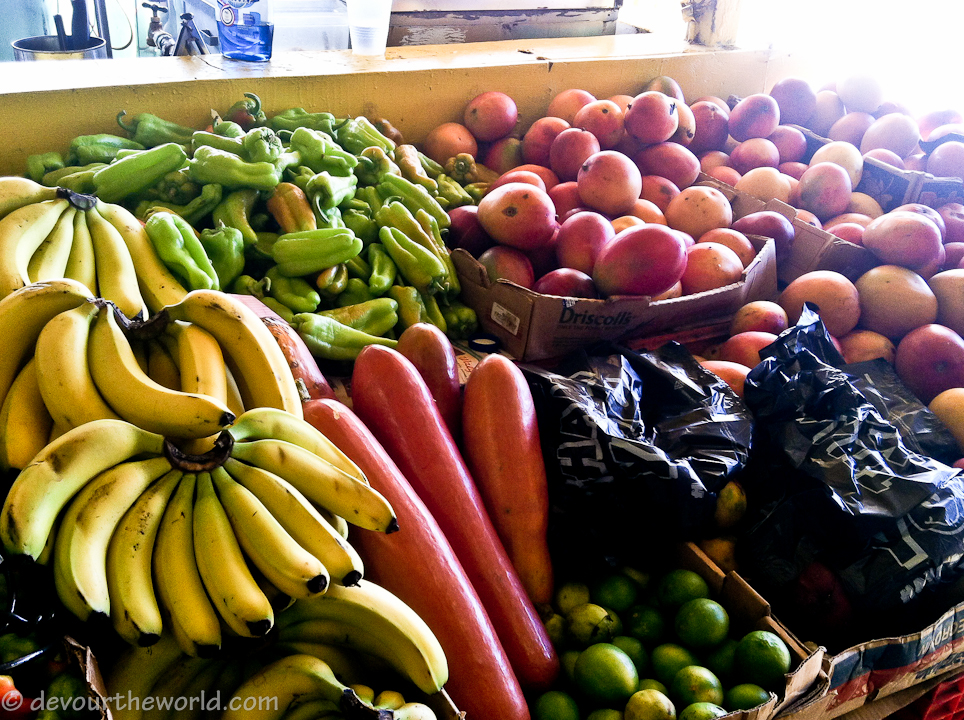 There was even a mystery item that I couldn't figure out. Any guesses?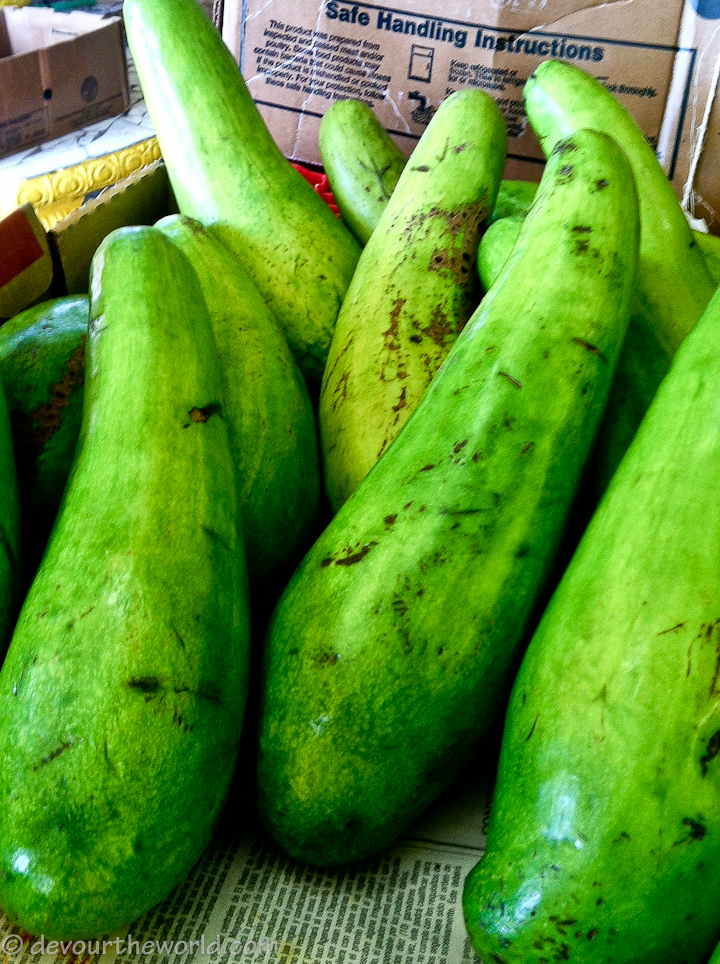 Anything?  Ok, they're avocados. I don't think I've ever seen avocados this long before.  I didn't have a knife or I would've bought this so I could check it out.
I moved along to the counter to place my order for a mango smoothie since I had fondled a few that smelled so sweet, I knew it had to be good.  The husband and wife team split the job between blending fruit smoothies and selling tostones [deep fried plantains] and pastries to their local clientele.  My hosts who brought me here both separately had commented that this was one of their favorite places to stop off for fruit smoothies, but since it was only open Monday – Friday until 5:30pm, it wasn't a convenient spot to get to.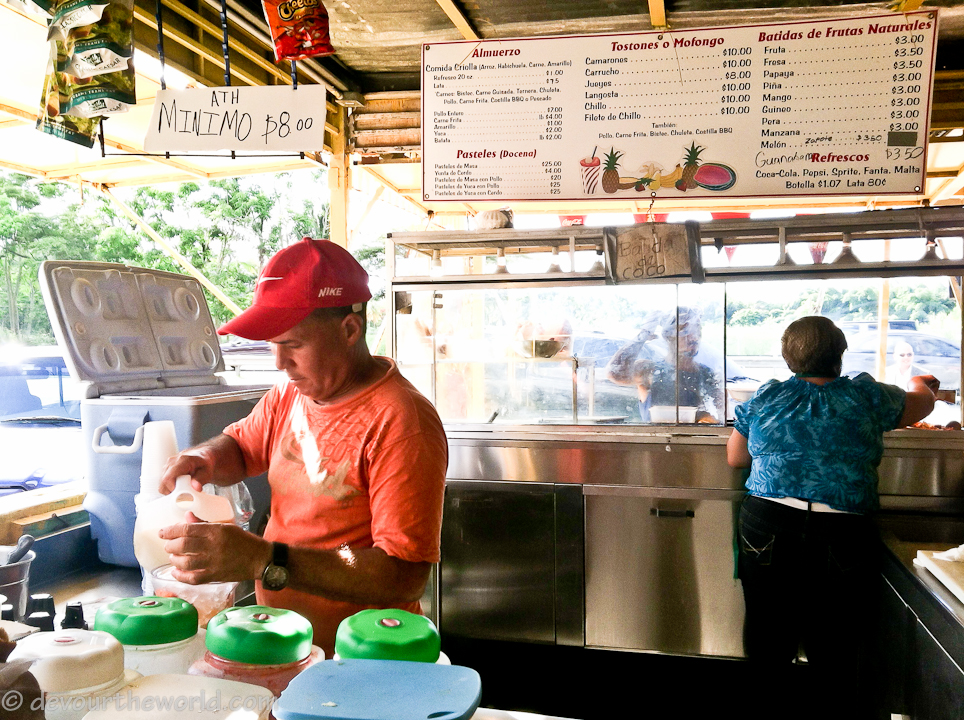 It is out of the way, so unless you are headed to Fajardo, there are plenty of other places that you can visit for a delicious and fresh smoothie!

La Frutera Flores
PR-3 Luquillo, Puerto Rico 00773 M-F, 7:30am – 5:30pm