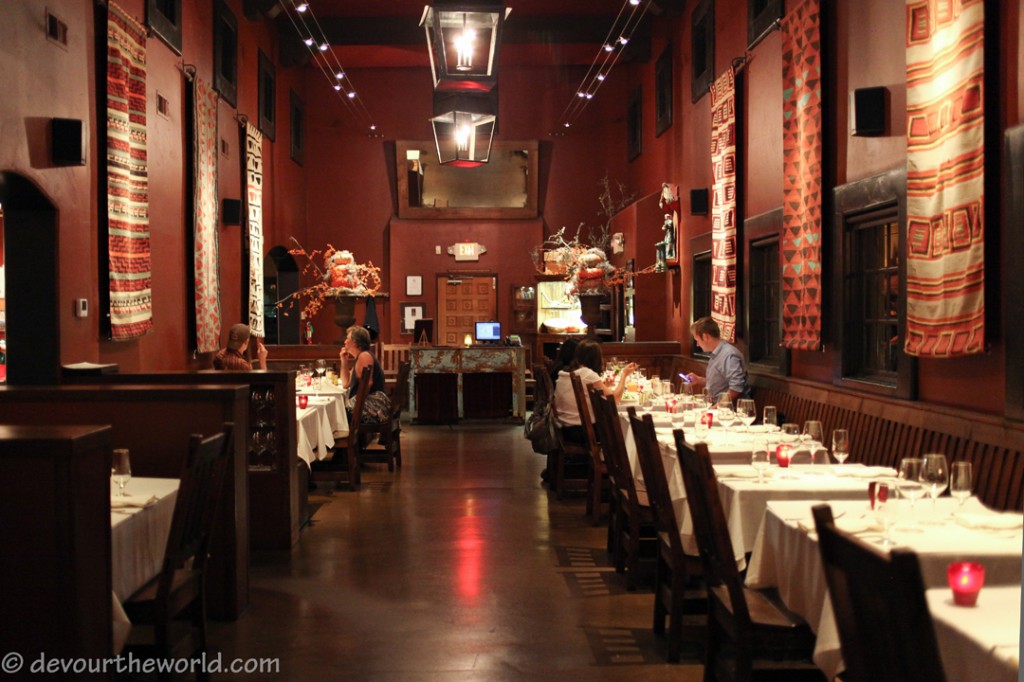 One of the best things about being a meeting planner is being able to select the restaurant location.  One of the worst things about being obsessed with food is selecting the right restaurant to meet the needs of my group while satisfying my own personal requirements.  For Paso Robles, the three top priorities [after budget] was finding a place that was creative enough to be interesting without being over done, a menu that highlights the bounty of locally sourced products, and ultimately something that just tasted GOOD.  Paso Robles had so many great options that it was difficult to select just a few.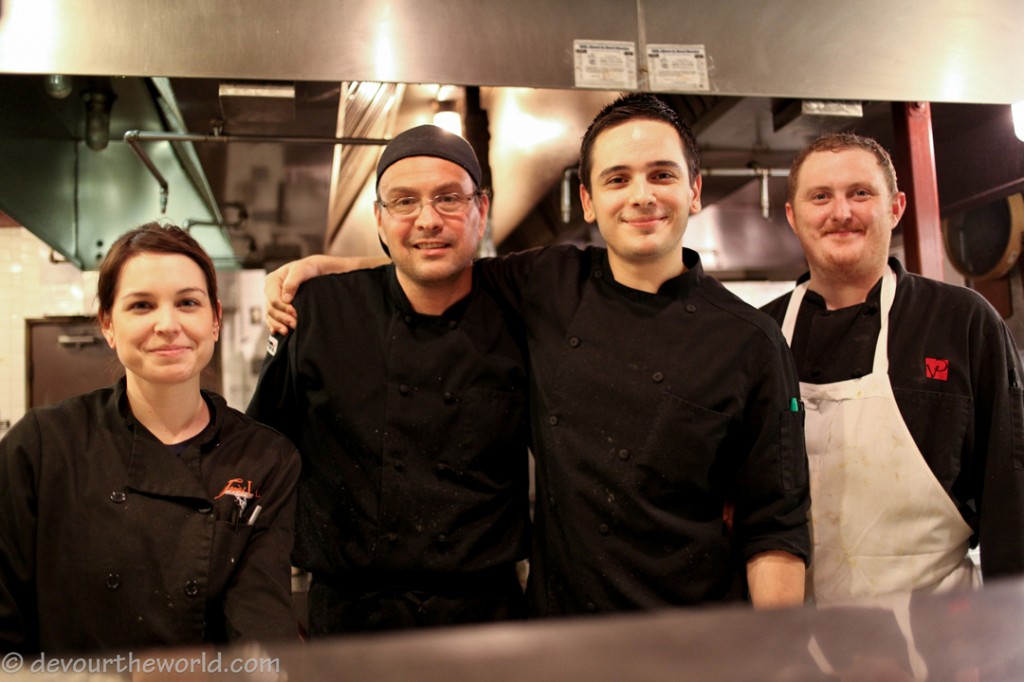 Located in downtown Paso Robles, Villa Creek was recommended to me by a few sources, namely my colleagues at Justin Winery.  I asked everyone for their top 3 favorite restaurants and gathered several recommendations to select from. Ultimately, what really drew me to Villa Creek was their philosophy of using organic, locally sourced products, and practicing techniques that would result in a low environmental impact.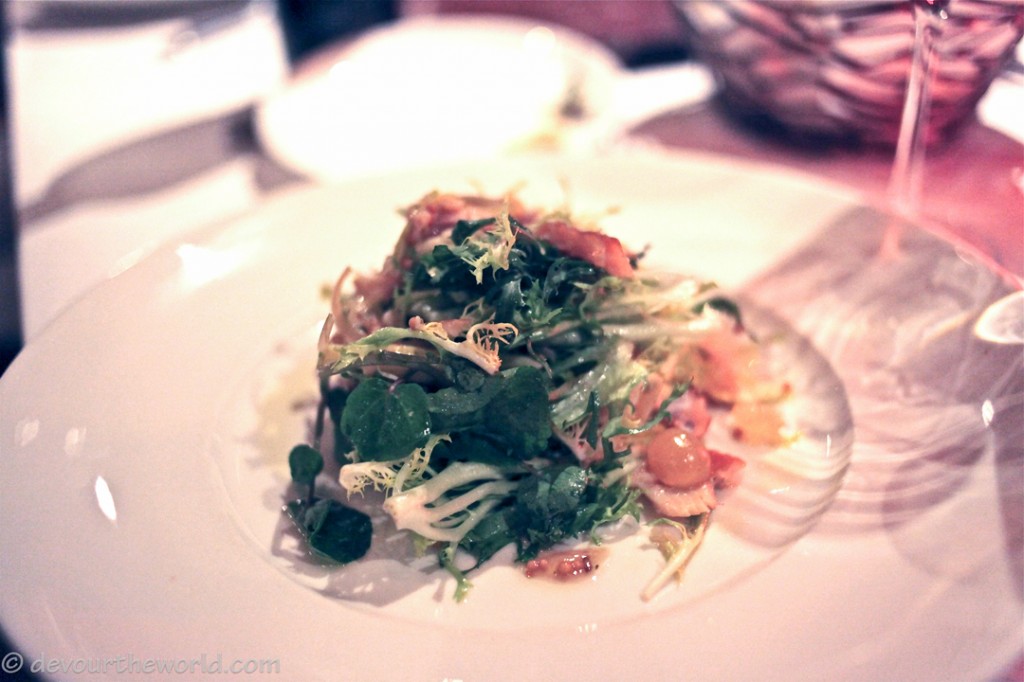 I started with a salad that was so incredibly crisp and so well seasoned that the dressing served to enhance the flavors of the fresh greens instead of dousing and masking it. While it wasn't actually MY starter – I had a bowl of wonderful soup – I did reach over a couple of people to eat off their plate.  It was so delicious that I wanted to finish her salad AND my bowl of soup.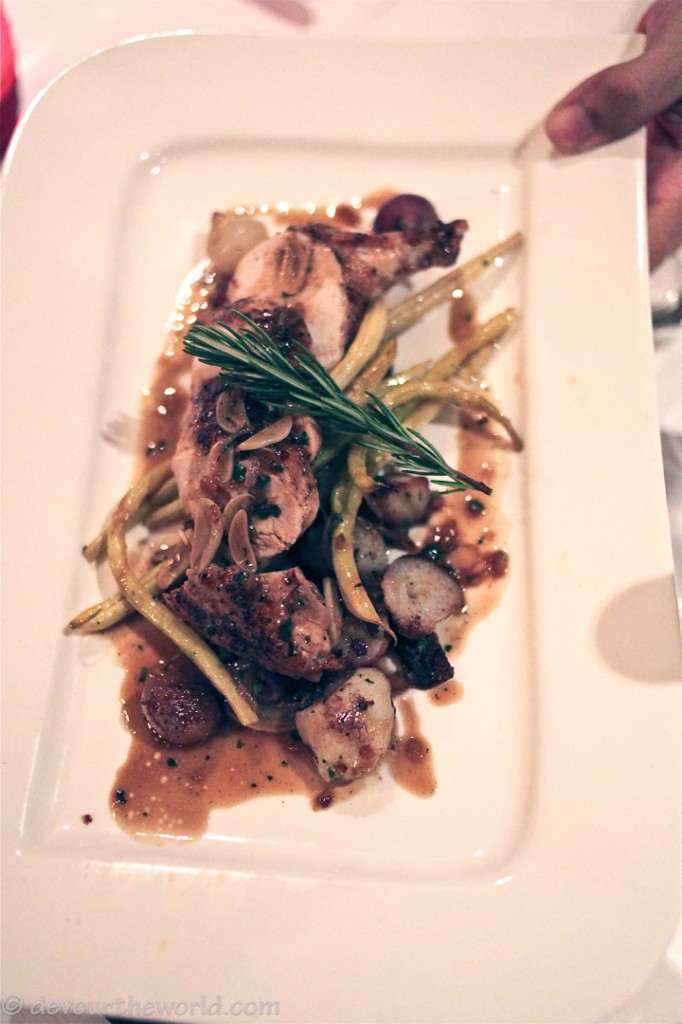 My colleague who was sitting kitty corner to me ordered the tender, juicy roast chicken pictured above.  I know it was tender and juicy because I had a super long fork that reached his plate.  I'm sure the fact that I stood up and reached over might have helped my overall reach.  I am not a fan of overcooked vegetables so I was thankful that the green beans had sufficient firmness to it.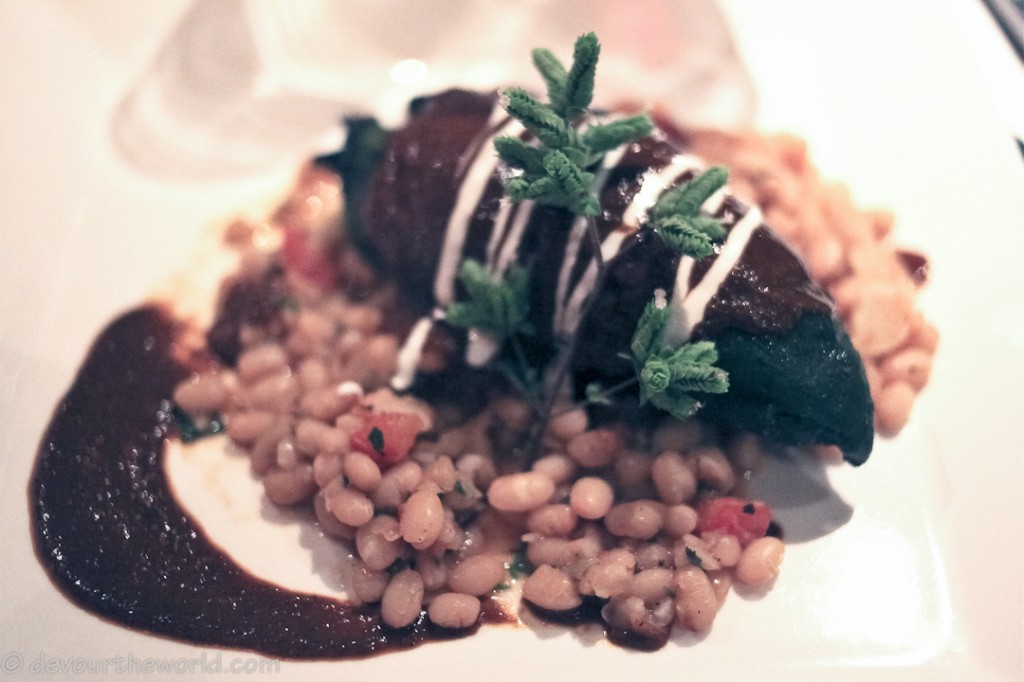 I ordered the special of the night – the stuffed pepper.  I loved how it just had enough spice without being overwhelming, thanks to the tasty mole sauce.  Although I didn't share my dish [funny how everyone else's fork was so much shorter than mine], we all agreed that my stuffed pepper was the winner of the night.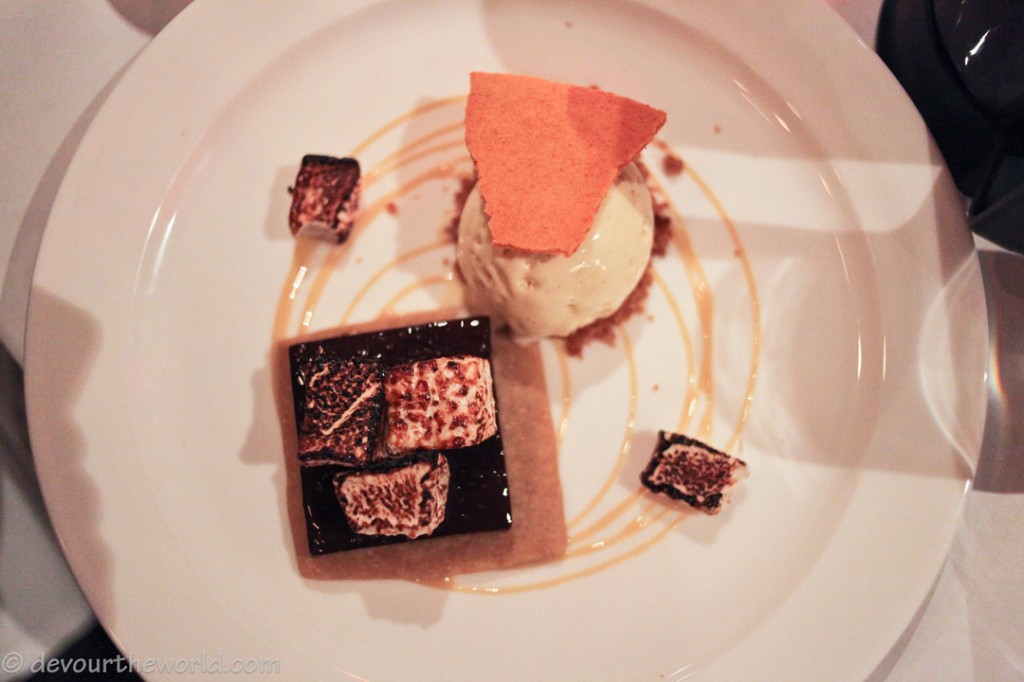 As I heard the sighs of satisfaction, I became concerned that people would start passing on the MOST IMPORTANT COURSE of the evening – Dessert! Being a woman of action, I took matters into my own hands and ordered a selection of the very best – I ordered one of every single desserts on the menu.  Although everyone was completely stuffed, we couldn't resist trying it all and the two that were deemed the best were the S'mores [pictured above] and the Strawberry Clafoutis.
While I loved the decadence of the S'mores, the strawberry clafoutis was amazing.  I tried to get the recipe from the pastry chef but I'm convinced 1.) she's holding out on me and 2.) she actually adds crack to it.  She claims that the quality of the ingredients was what made the dessert as amazing as it was.
Next time you find yourself in Paso Robles go with a big group so you can order one of everything.
And bring a long fork.
Villa Creek
1144 Pine Street Paso Robles, CA 93446 805.238.3000