I have this not-so-secret obsession with Kitchen Supplies.  Yes, with a capital "K" and "S". Most of my travels revolve around what I can pick up that is local and unique to shove into my overly crammed kitchen.  Imagine my surprise and pleasure when I was lucky enough to be invited to a KitchenAid Lunch hosted by my friends, Todd & Diane of White on Rice Couple.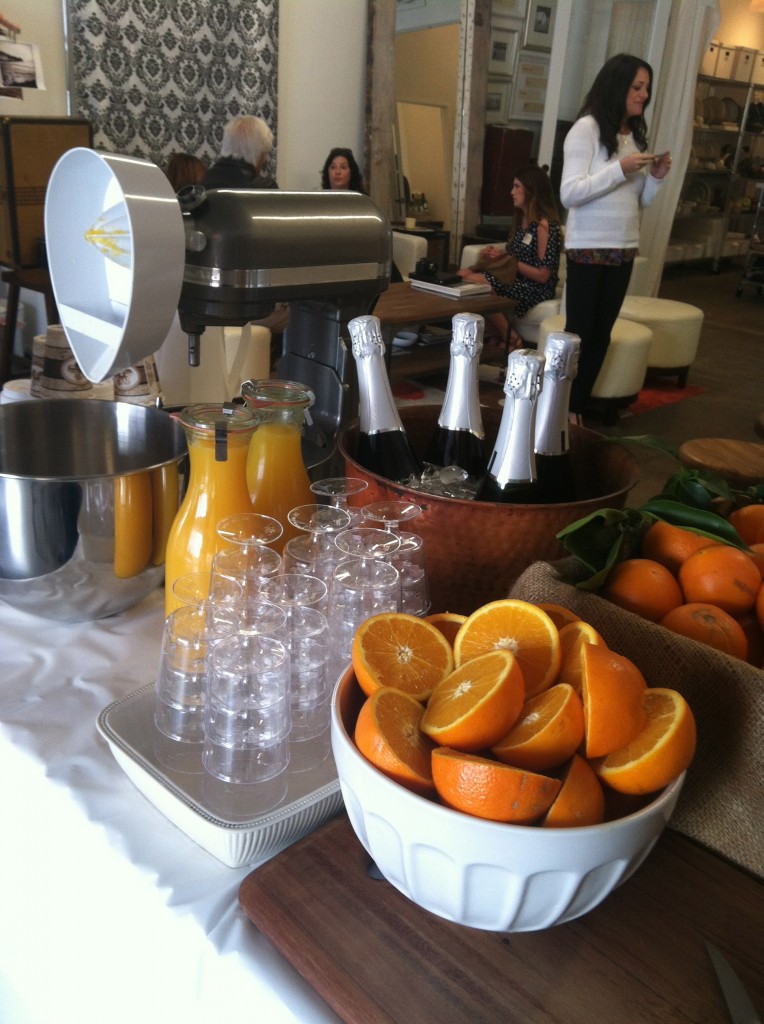 Most of my Kitchen Electronics are from KitchenAid. I researched the hell out of the benefits of owning a stand mixer because it was such a big expense and took up so much counter space.  Ultimately, I decided that it was worth every inch of counter space that it took up just to have my hands free.  I try to use my mixer enough to have justified the purchase of it so imagine my surprise when I found out that they had a juicer attachment for my KitchenAid Stand Mixer. I've been wanting a juicer but I just didn't have room for anything that served only one function.  I spent the greater part of the party juicing and having a blast.  I started dreaming of all the fresh cocktails I could make with that thing.  Except I really suck at mixing drinks.  I kinda hoped that Alex [who makes some awesome drinks] would spontaneously offer to make me a margarita or something.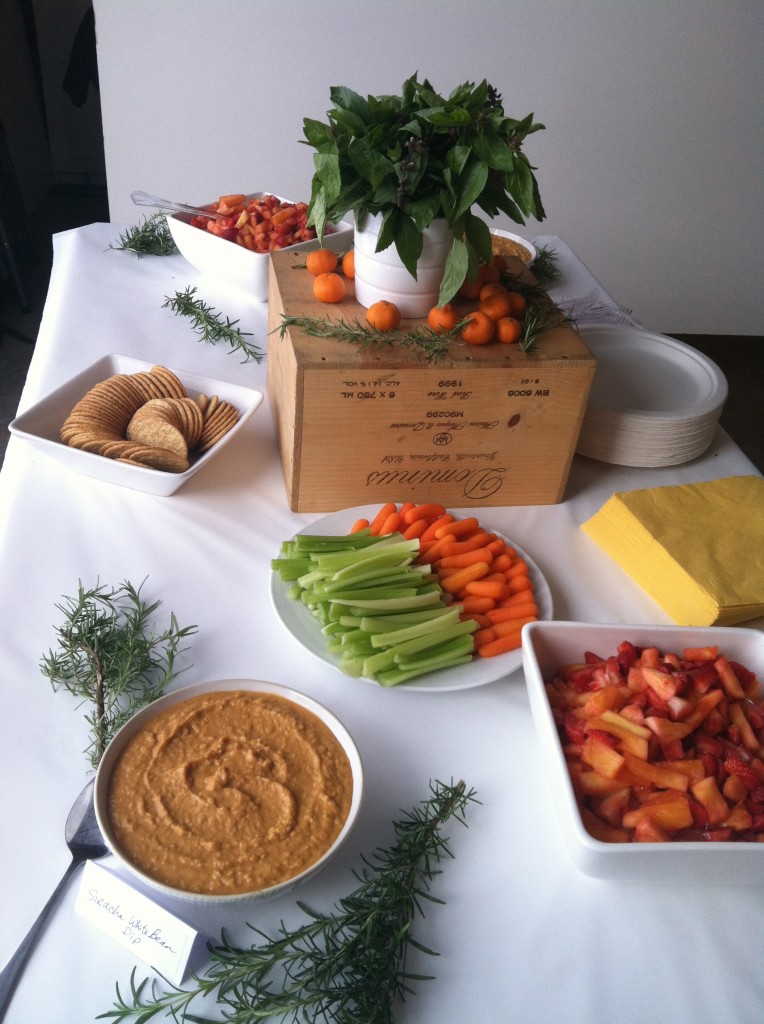 For those of you who have gone to a party hosted by Todd & Diane, you know that you will be well fed and you'll have a blast.  The people they invite to their parties are always interesting and engaging; the food that they serve is fresh and flavorful; and the atmosphere is always hopping.  It's the kind of party that hosts/hostesses try to achieve. I was thrilled when I received an invitation to party with Todd & Diane and their guests for a KitchenAid gathering.  We even had Rachel from KitchenAid who flew all the way out from New York to attend.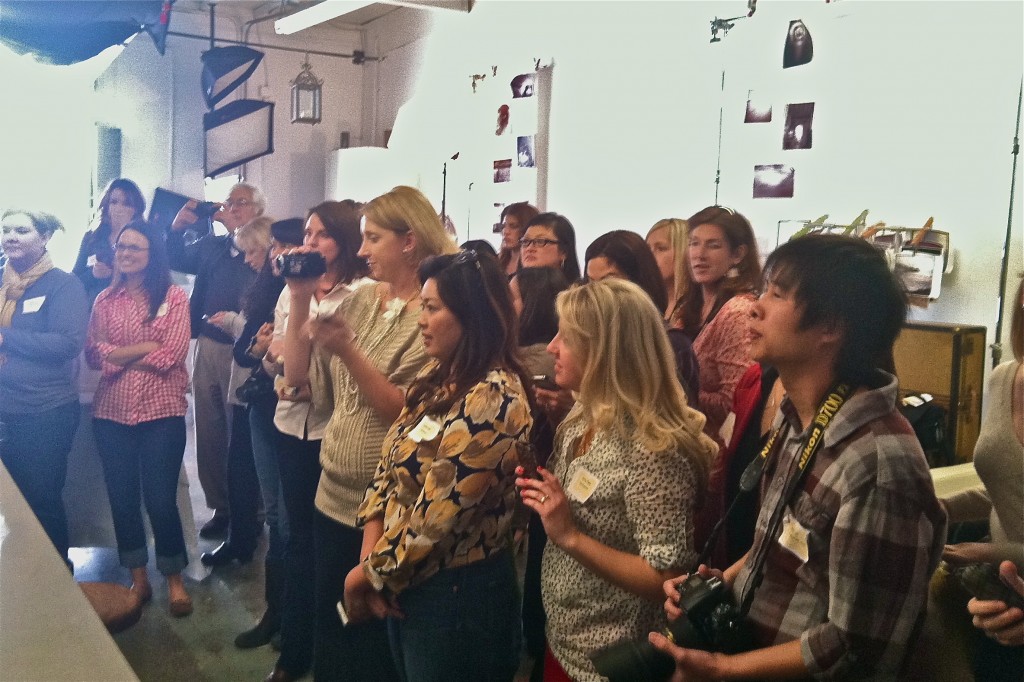 If you've never been to a blogger event before, one of the funniest thing is watching the mass of people above break out their cameras at the same time and turn into paparazzi.  Loser that I am, I missed the shot because I was too busy being a paparazzi.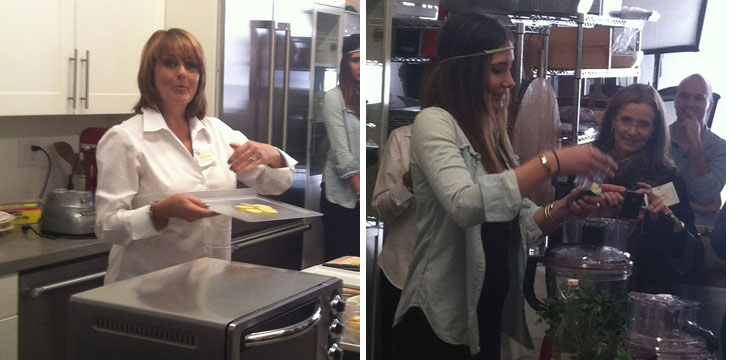 You can't blame me for that, though. I mean, how many of you used to watch Cristina Ferrare on the Home Show? I absolutely adored her on there.  Can I tell you she's even greater in person?  She makes the most amazing chocolate chip cookies and this smashed yukon potatoes that I still dream about. Alex, her daughter on the right, is the master mixologist and super Gluten-Free chef, who made this cucumber and zucchini carpaccio that was so fresh and tasty.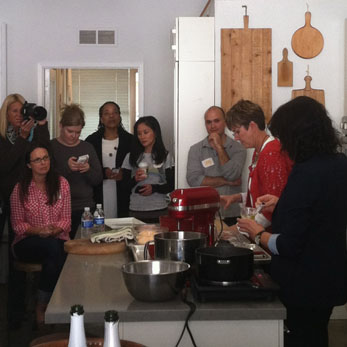 After a wonderful lunch that consisted of an amazing Vietnamese Chicken Salad of which I may have indulged in 3 or 4 servings, Joy The Baker share with us her amazing Swiss Cream Recipe [that I could not stop eating straight up sans cupcake].
But I have to say the best part of the day for me was when I won this hot little KitchenAid 13 cup Food Processor.  I shed a few tears of joy when I heard my name called…right before I knocked people out of my way to grab the box.  I've got so much to make and so little free time to play with it.  Thank you so much, Rachel, Todd, & Diane.