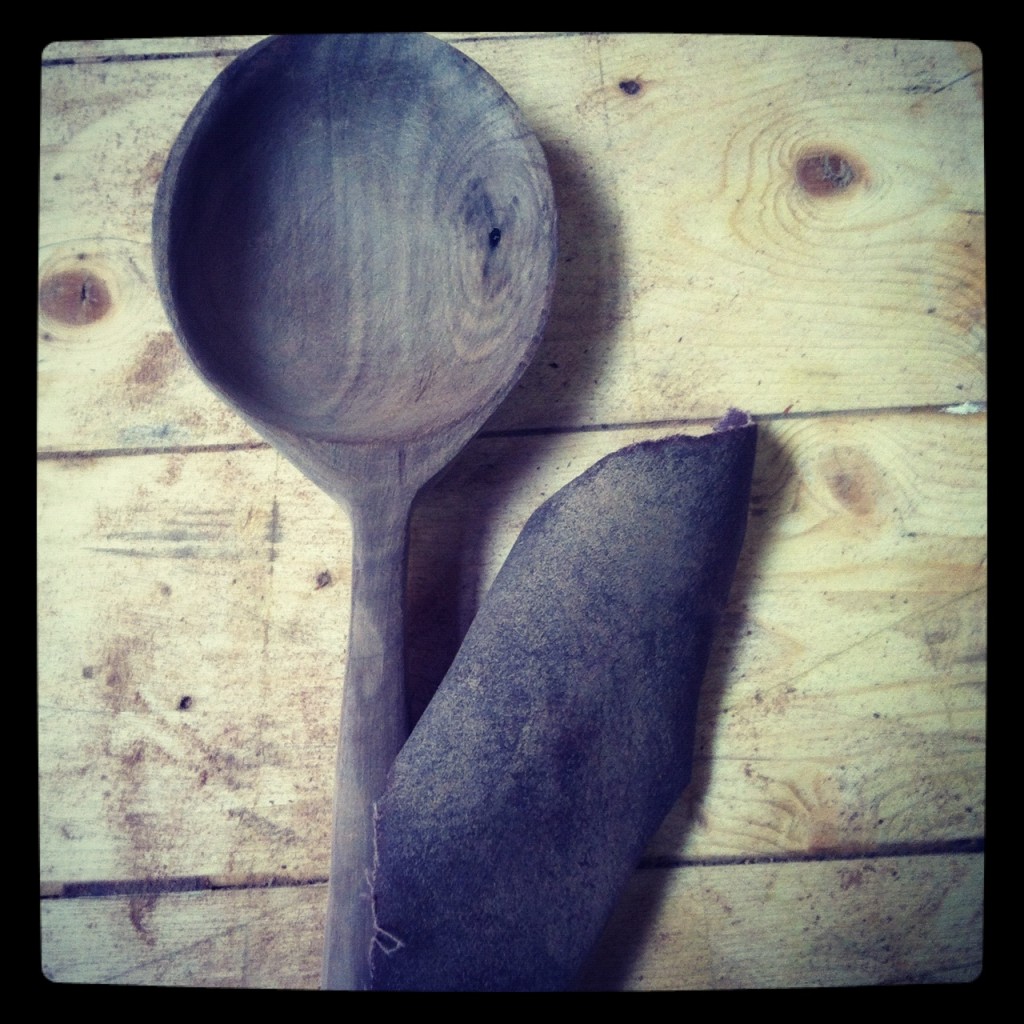 I've been very busy at work.  My creative side had been clamoring for attention.  That's when I saw my friend's Instagram photo of her amazing Woodworking Kitchen Utensil project at Knowhow Shop LA taught by designer, Linda Hsiao.  The Shop is housed in an unmarked industrial building tucked away in a residential neighborhood located off the 110 Freeway in Highland Park, less than a 10 minute drive from Downtown Los Angeles. I passed it twice before I figured out where it was.
As my friend shared updates on her utensils, I tweeted her a ton of questions. By the end of her 2nd day of class, I was signed up for the very next woodworking class offering. I laughed at my own enthusiasm in light of the fact that I was forced to take woodshop in Junior High School. My clearest memory of the class was when I sanded down my pinkie on the belt sander.  I struggled through my mental list of safety measures….that's when I realized that it all came down to common sense.
Wear Safety Goggles to protect your eyes,
Wear a face mask as it gets very dusty when you're working with sanders,
Tie your hair back so it doesn't get caught in machinery,
Don't wear flowy clothes/scarves that can get caught in machinery,
Always wear closed toed shoes in any shop environment,
Pay attention when you're working, don't let yourself get distracted,
Keep your fingers away from the blades/sanders
Did I mention that you should keep fingers away from blades and sanders? Yeah, I managed to be the only one to sand down my fingers on the Belt Sander…again.
My first day of class, I was filled with apprehension and hesitation just before my first cut at the bandsaw. As Kegan, one of the instructors said, "You've taken woodshop before? Don't worry, it's like riding a bike." After my first cut, I realized that he was right.  After my 5th cut, I realized that I still sucked at using the bandsaw.
I fell in love with the artsy style and how different everyone's projects were.  You follow one of several basic milling cuts for spoons and you can cut away the rest of the wood block to form your spoon.  Scrap pieces are great for butter knives, stirrers, & chopsticks. Use everything.
As I began the sanding portion of my class, I got into a deep rhythm.  I was so blissed out that I was confused and a little shocked to discover that the end of the four hours had come.  I had been sucked into a time vortex.  My apprehension to attend class had quickly turned into disappointment at being forced to leave class.
By the end of my 2nd day, I was so thrilled about my finished projects, I was making plans with others in the class to partner up at the shop so we get some Christmas gifts knocked out.  It was that good.
Tips for class:
Bring a sample of a piece that you really like
Bring some water, it's easy to get dehydrated
Bring a towel to dust yourself off
Don't be afraid to experiment with swirls & curves [unlike all of MY straight lines]
Be conservative on your first cut/sand, you can always go back again to cut/sand it down
Bring your sense of adventure!