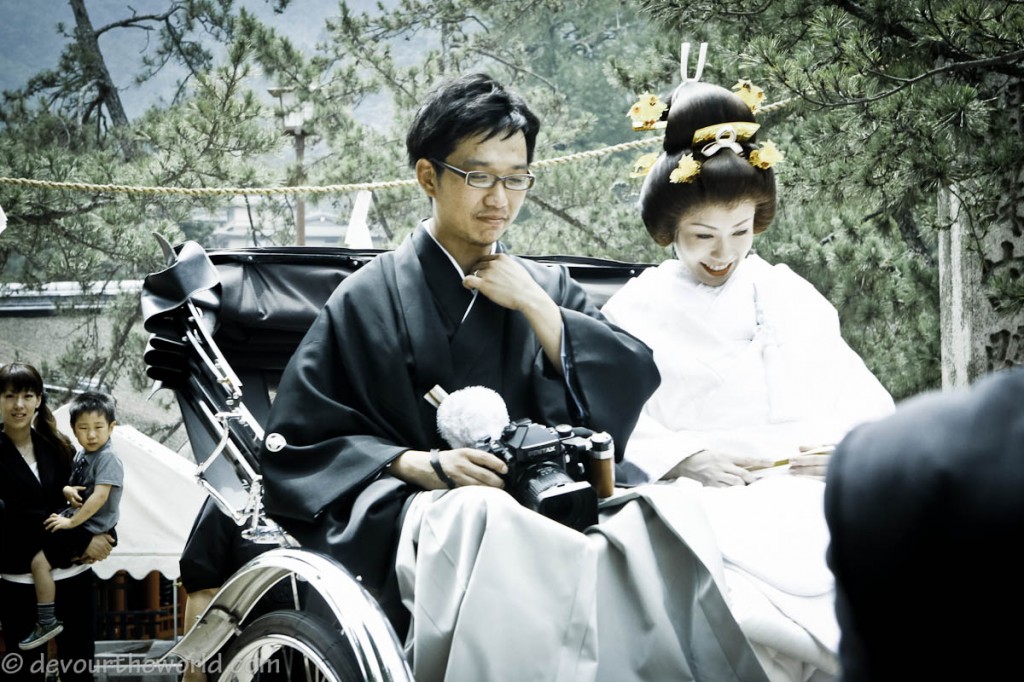 There are so many things I love about this photo of a Japanese wedding couple in Miyajima, Japan.  I love the old traditional style of Japanese wedding garb – the extremely heavy bride's dress [furisode kimono] and groom's lighter but still confining hakama. I also love the big dSLR camera that the groom has in his lap that represents the new.
What amazed me the most was how hot and humid it was that day.  The Japanese wig [katsura] that the bride is wearing is extremely heavy and unless it is custom fit to your head is ridiculously uncomfortable. The weight of the multiple layers of kimono, along with the confining sash [Obi] sometimes makes it hard to breathe if you're not used to it [which most modern young couples are not].  Yet she's still glowing and smiling.
Happy marriage, lovely couple!