I'm always surprised by [and suspicious of] kind people strangers.  I live in a part of LA where the chance that someone would even bother to respond to your greeting is a 50/50 shot [something that I find highly annoying, especially when I'm running, out of breath, on the verge of death and yet I can still manage to squeak one out].  So imagine my surprise on my very first day in Turkey as people are coming up to me asking me if I was lost and needed help??  People who only spoke Turkish and still had the desire to help.
I felt like I was going through some sort of detox, all twitchy and suspicious of every kind person, of which there were many in Turkey.  Take for instance this guy on the left: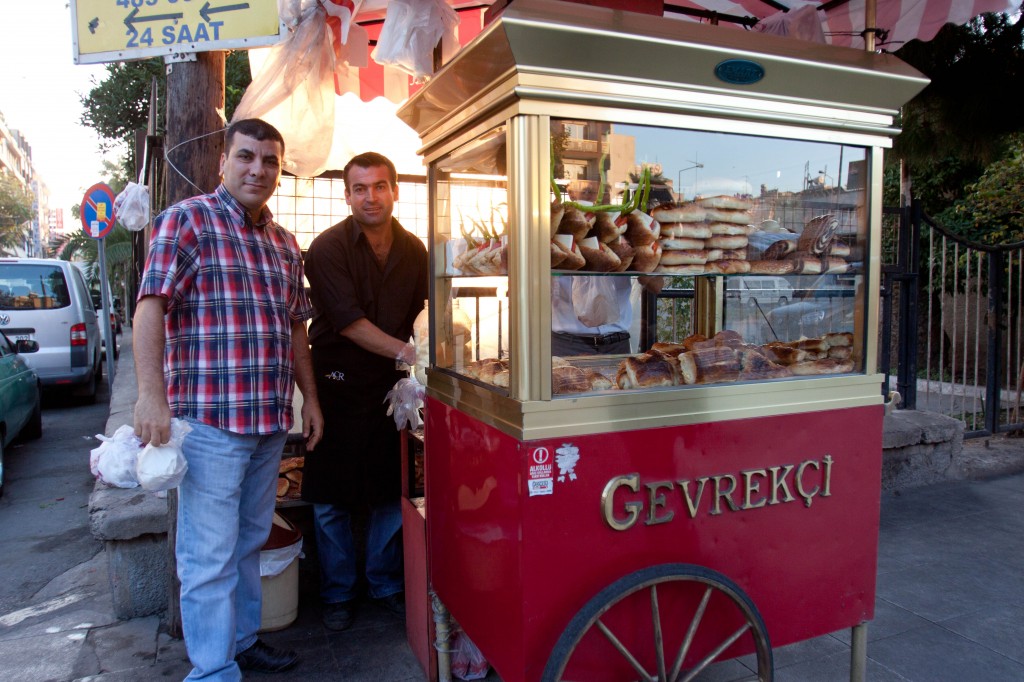 I was looking at the cart offerings, when the guy on the left assured me [with hand gestures] that it was the best one ever and that I had to try it.  As a matter of fact, even as I was ordering one, he insisted on buying it for me so that I could see how good it was.  I was so surprised by this kind act that the only knee jerk response I had was pointing to my camera and asking if I could take their picture. [Incidentally, the pastry was WONDERFUL!! Flaky, warm, fresh out of the oven.]
We were constantly pulling out our maps everywhere we went.  Sometimes we were just trying to decide where to go next, other times we were genuinely lost.  Regardless, people would inevitably come up to us asking us where we were trying to go.  I started trying to find dark alleys where we wouldn't attract attention just so that we could get our bearings straight!
I also loved how most vendors were always willing to ham it up for the camera.  They found ways to creatively position [their wares or themselves] for a fun shot.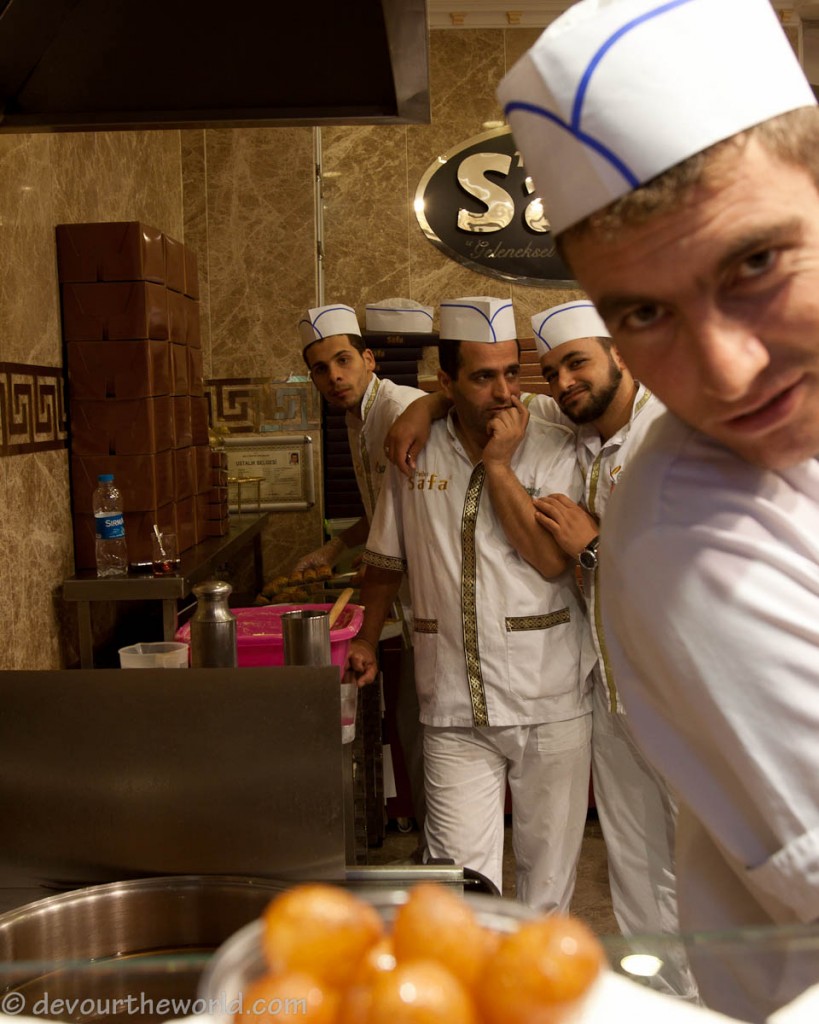 I couldn't write about my trip to Turkey without first mentioning how wonderful, friendly and helpful the Turks are!!  It's something that I find to be in short supply.  What other countries should I know about where the people are incredibly, overly, and ridiculously helpful & kind??