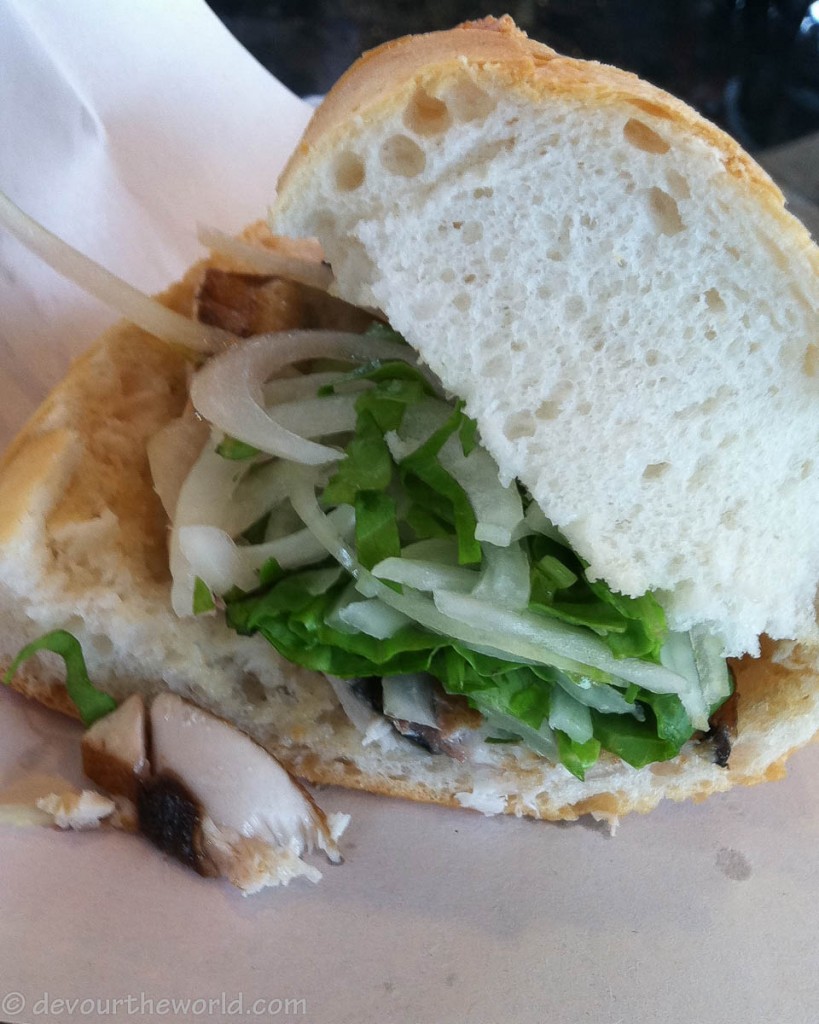 On a rainy day in Istanbul, I was walking across Galata Bridge when I noticed a few very colorful boats by the pier: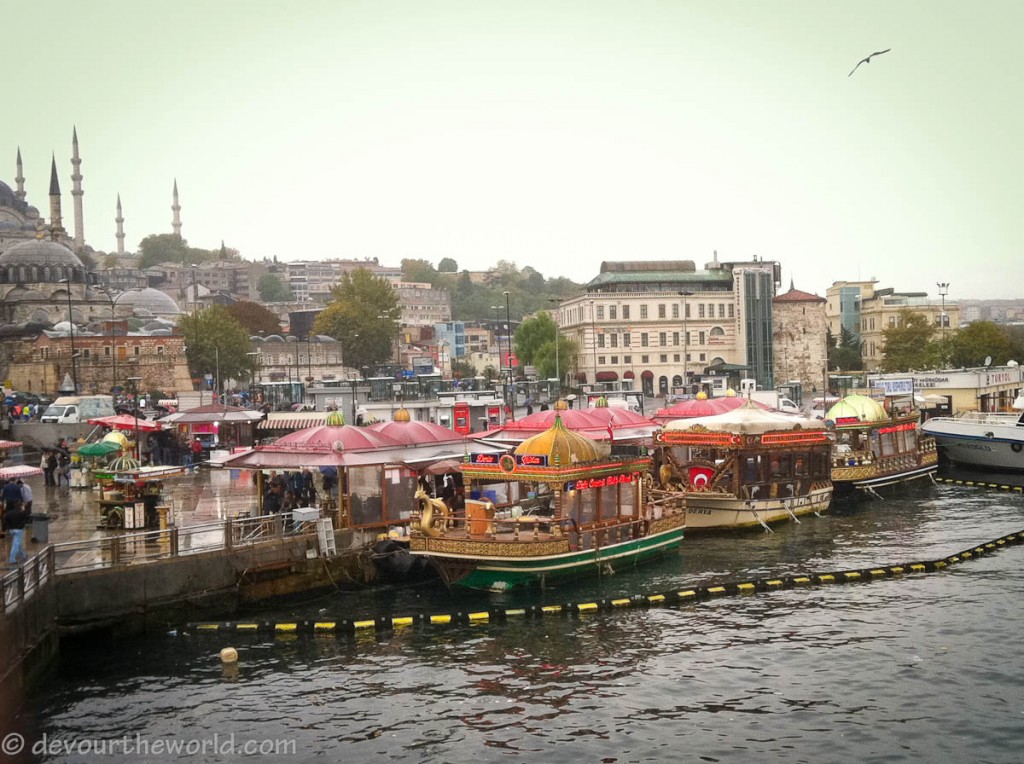 As you can see from the picture, it was pouring rain, pretty cold and I was just uncomfortable.  Although Carrie said, "I bet those fish sandwiches are some goooooood eats," I wasn't inclined to hang out in the rain testing the theory.  I dragged her off for some more shopping and sightseeing.
A few hours later, I was pretty hungry, having only had a slice of bread in the morning.  As we were making our way back across the bridge, I saw a small crowd surrounding the boat on the far left.  We could smell the wonderful aromas coming off the boats, with a lot of men munching in great satisfaction on the sandwiches [I have no idea where the women are in this town].  We decided there was nothing ventured by NOT trying these sandwiches, so we hunkered down to mini tables & chairs that I haven't sat in since pre-school.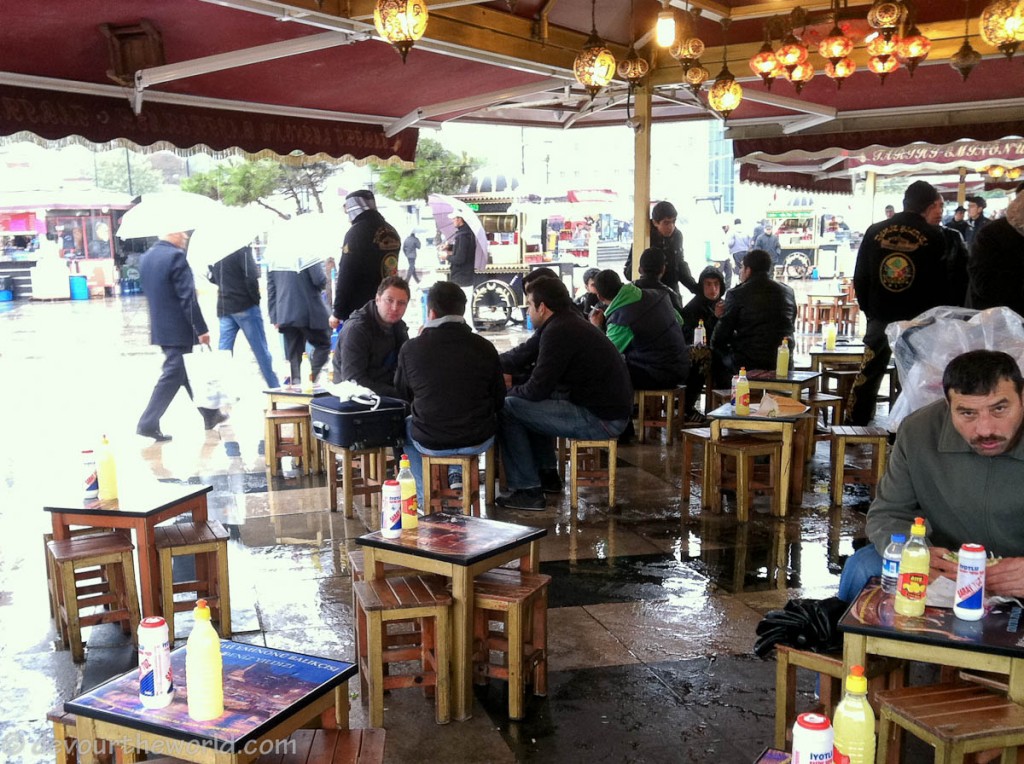 But oh…when I sat down with the warm sandwich in my hand seeing the puffs of steam coming out into the cold air, I took a deep breath.  Crisp white onions and green leaf lettuce snuggled the juicy white fish all tucked safely into the soft bun surrounded with a crisp crust.  After adding a little sea salt & lemon juice, it was the perfect sandwich on a cold day.
Here's a short video on how crazy rockin' the boat was that day – I was getting sick just watching it…Note that at the 18th second, I pan AWAY from the guy who leans over with a sharp knife to cut the sandwich in half as the boat rocks wildly.  No fingers were lost during the taping of this short clip.