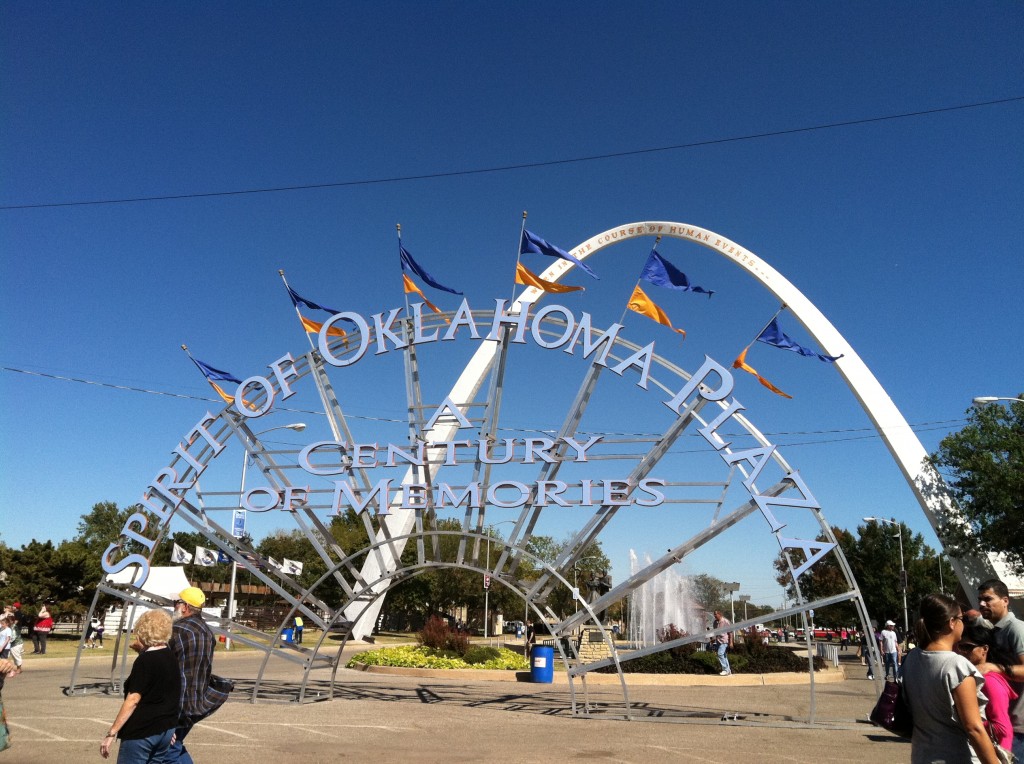 I can't lie. The only reason I like going to a state fair is to see all the crazy food options.  Things that I would never eat or make on my own.  Things that are just inconceivable to me.
Take Deep Fried Twinkies for instance: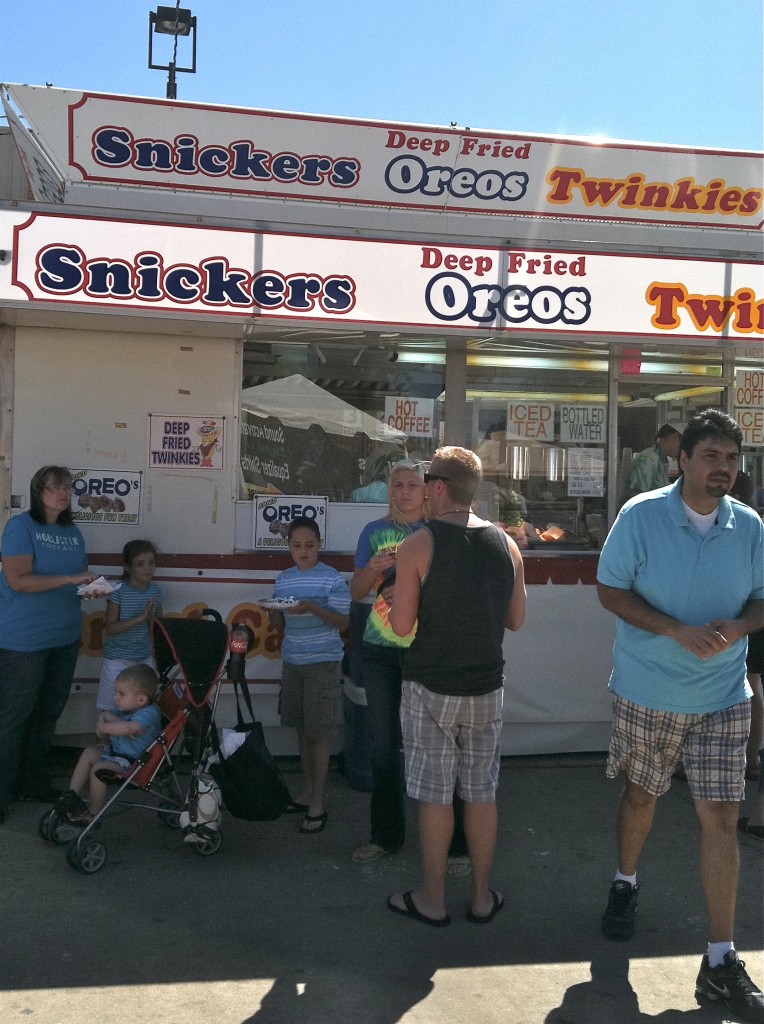 I just can't fathom how fat upon fat could be a good thing. Oh wait.  Right.  Mouthfuls of deliciousness.
As I walked on, I stumbled across this vendor that had Donut Burgers, Fried Mac & Cheese, Pork Parfaits, and the Blooming Onions.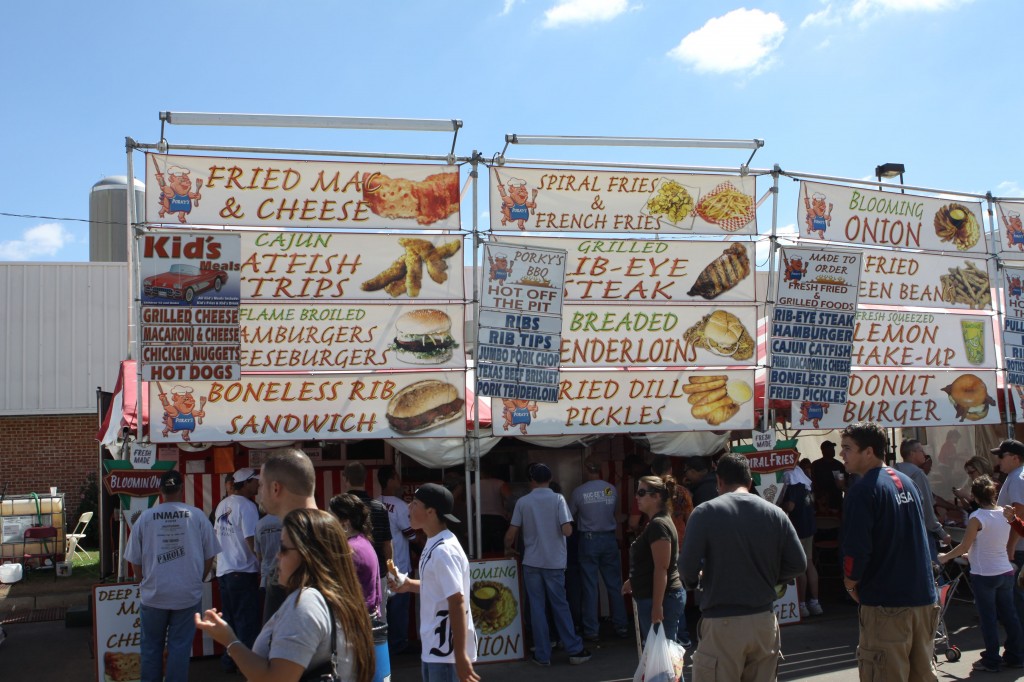 I saw someone coming out the the Donut Burger and felt compelled to ask him if I could please take a picture of it.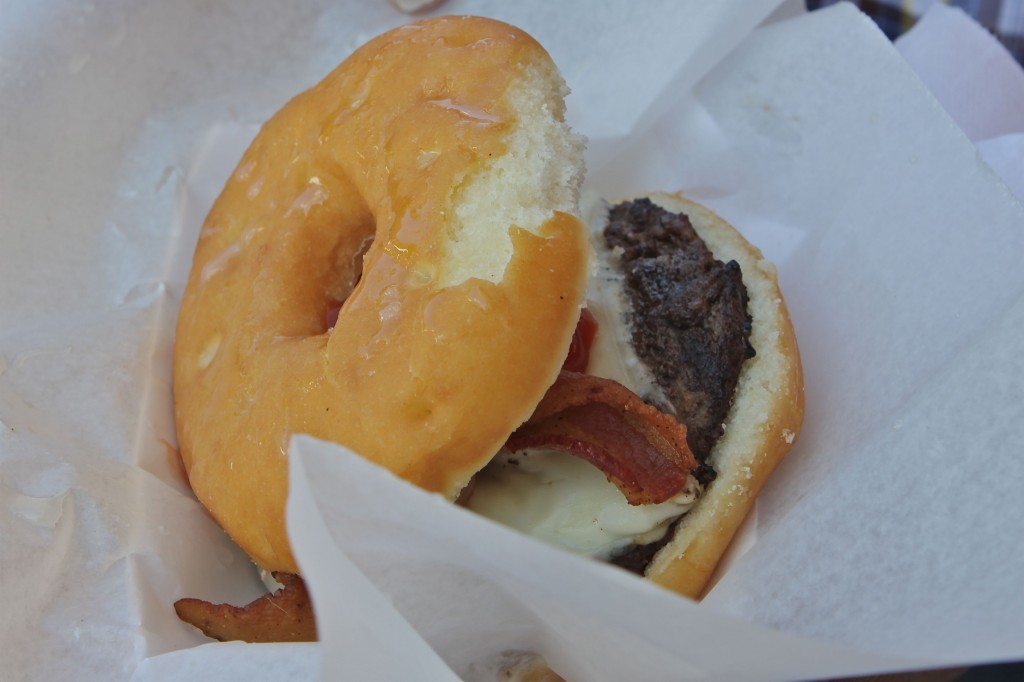 Sadly, we were very boring and stuck with the Blooming Onion.  Not so sadly, it was very tasty!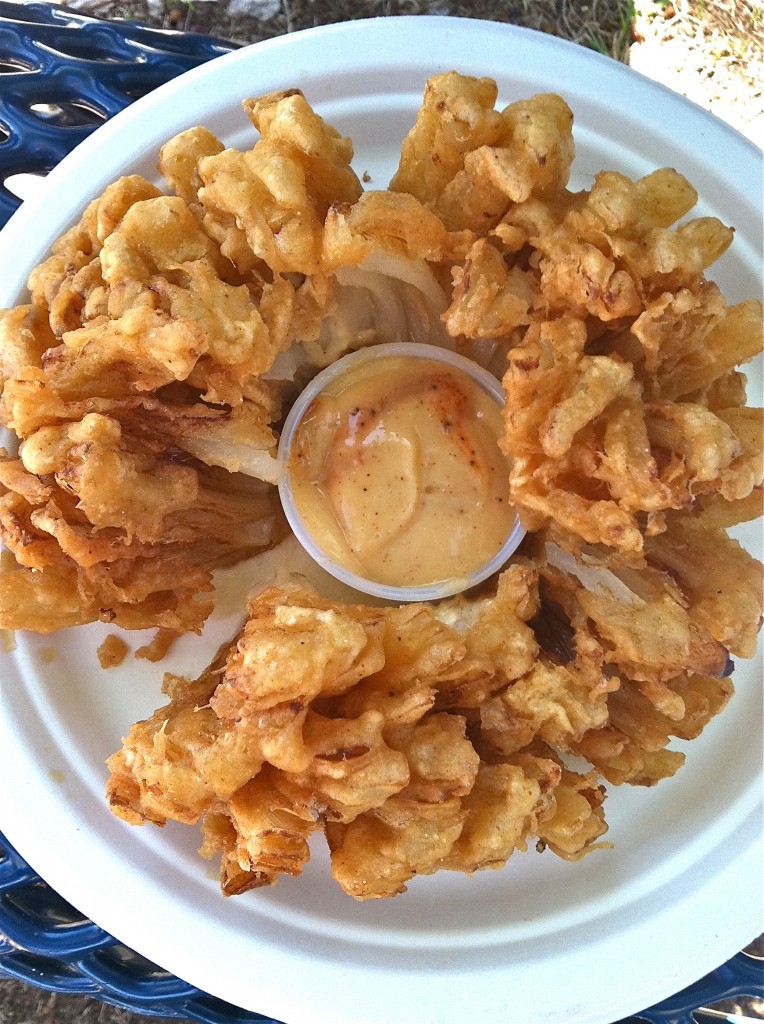 An old friend of mine used to tout the wonders of the fried Pickle.  I'm still not sure what the magic behind it is.  I'm not crazy about the warm cuke.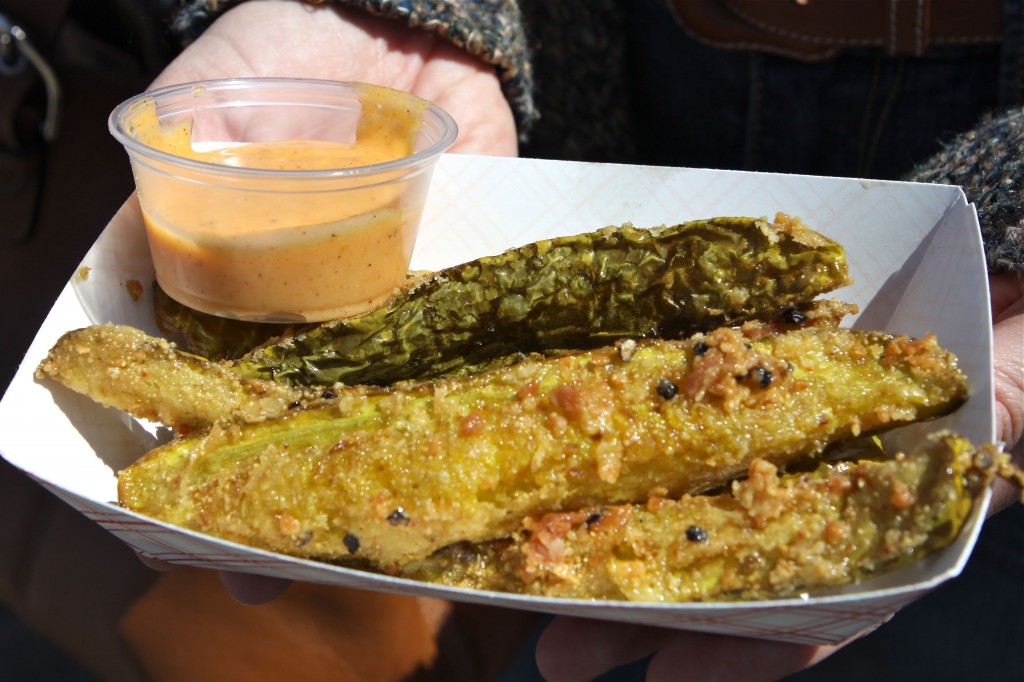 Thankfully, I was saved from most of these things by friends in twitterland advising me against jumping into the madness of Fair Food.  Although , if there were a pie eating contest, I can't say that I wouldn't have signed up for it.