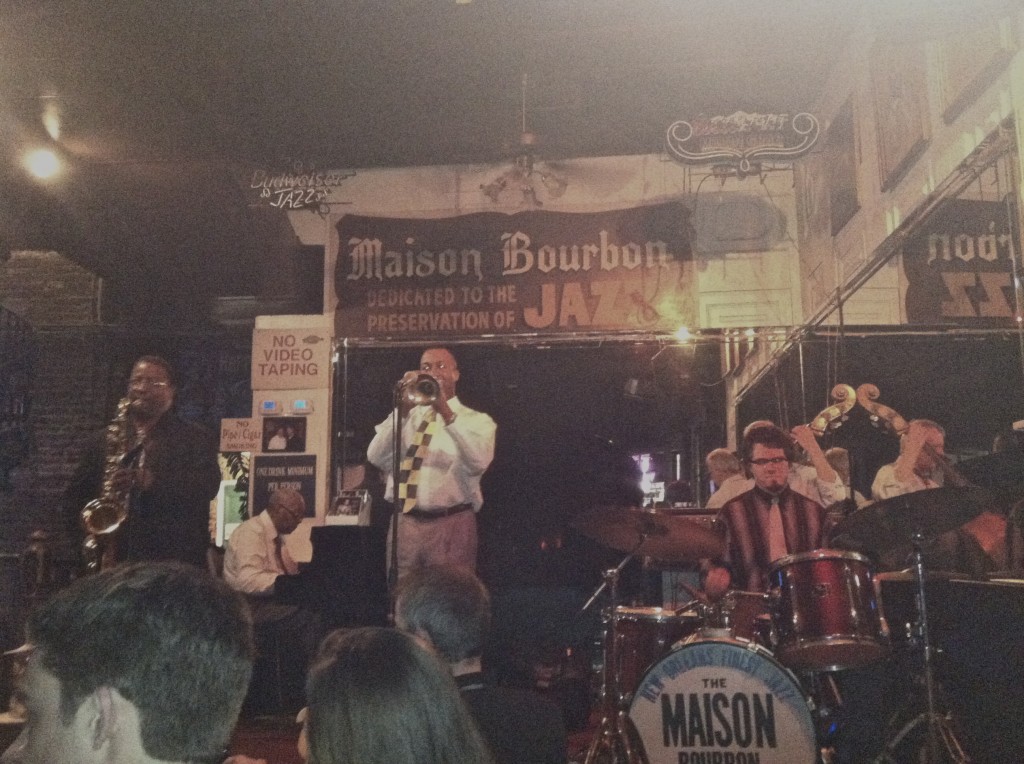 I love New Orleans. From the moment I touch down, a huge smile breaks out on my face. I feel like I've come home.  I don't know if it's the people, the music, the architecture, or the food.  Whatever it is, I'm just happy to be back and in disbelief that it took me so long to get back there.
Although I was in New Orleans for almost 6 full days last year, I was busy with work for 5 of the 6.   If it wasn't for my hotel contacts [all of whom were total foodies, darn them], I would not have forced myself to leave to grab a bite to eat.  As it was, I tempted beyond my weak will to go to Stella!, Executive Chef Scott Boswell's fine dining establishment.  I don't even know where to start.
So really, let's start with the important stuff. The booze.  We saw vodka chilled with liquid nitrogen and we knew that it was ours.  The local California brew tasted wonderful.
Amus Bouche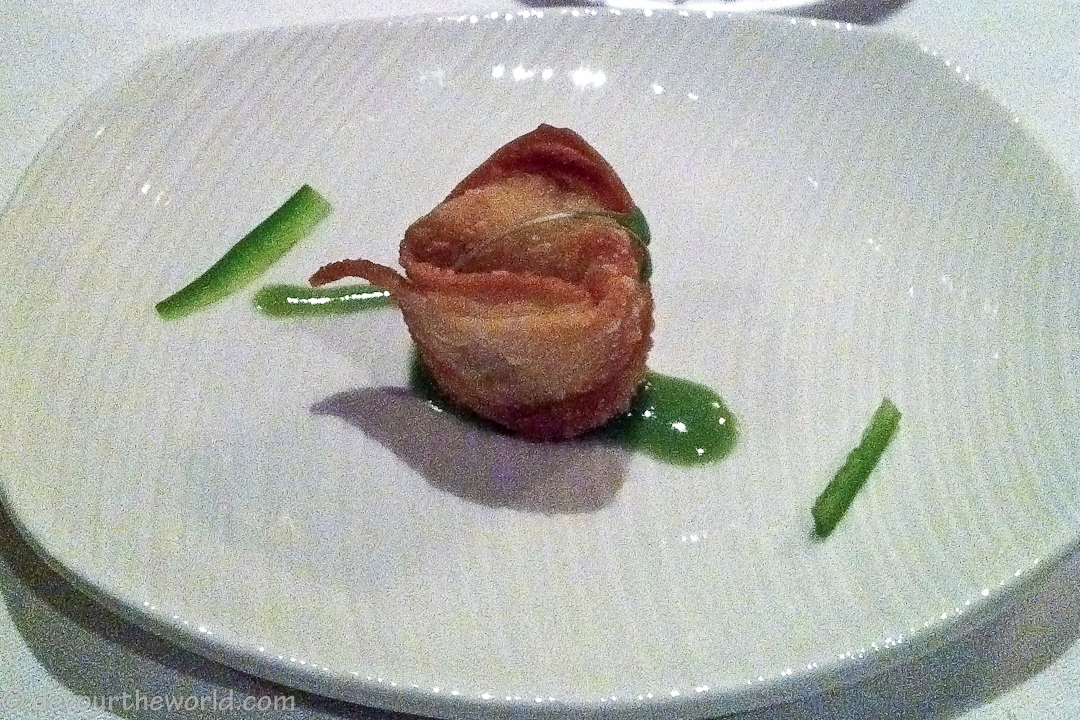 The best part of the meal might have been the Foie Gras BLT: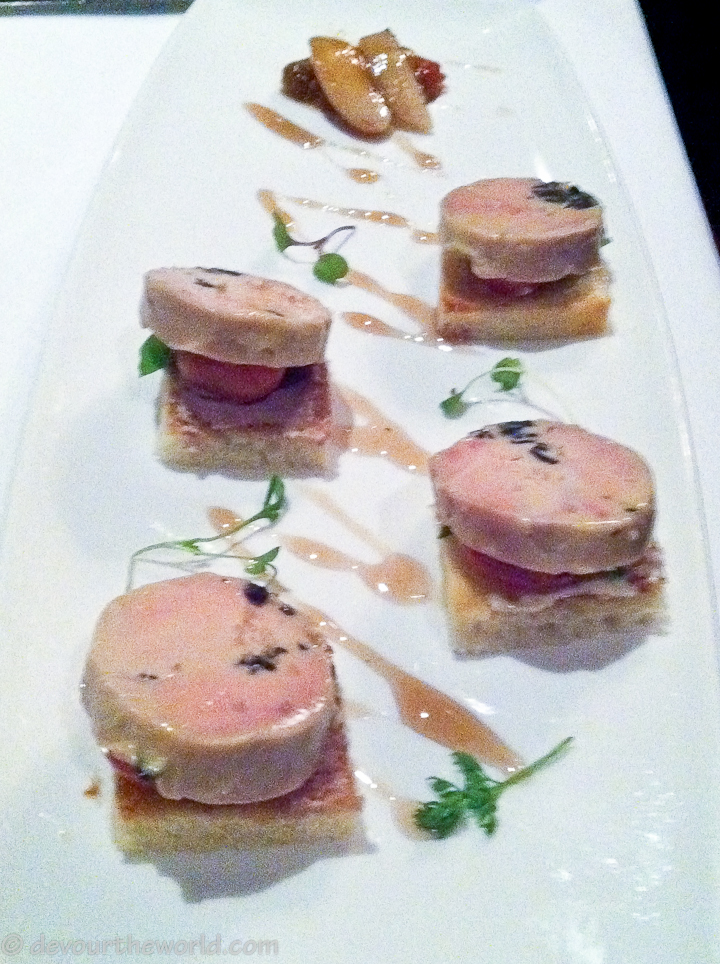 There were so many wonderful dishes that I ate off of other than just my own.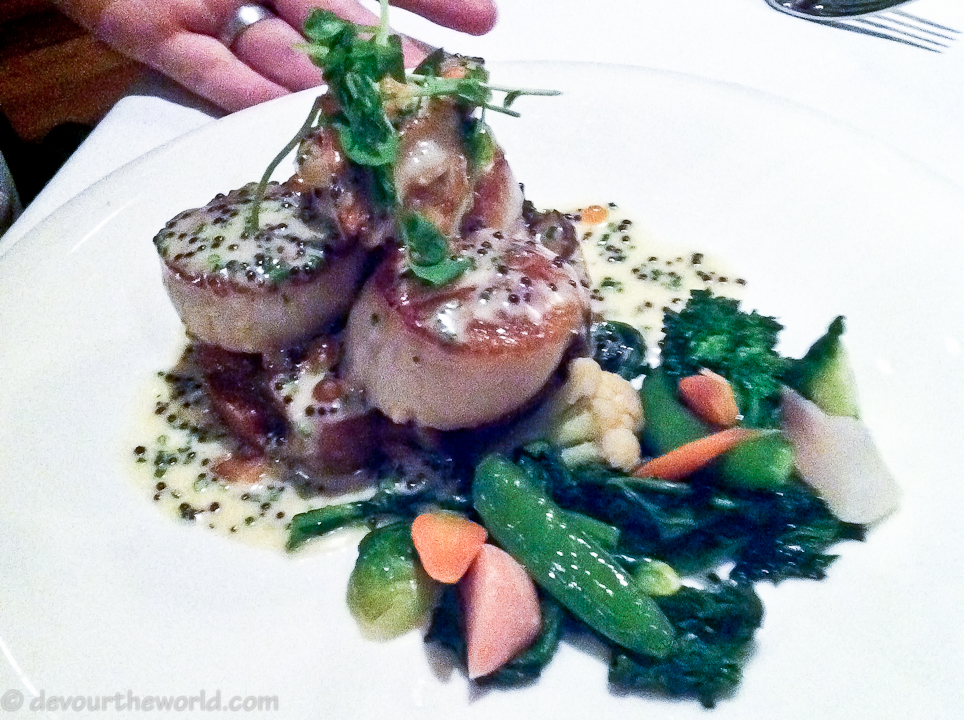 Blackened American Red Snapper and Cornmeal Crusted Oysters with Louisiana Seafood Jambalaya Risotto [didn't try any of this, although I was tempted]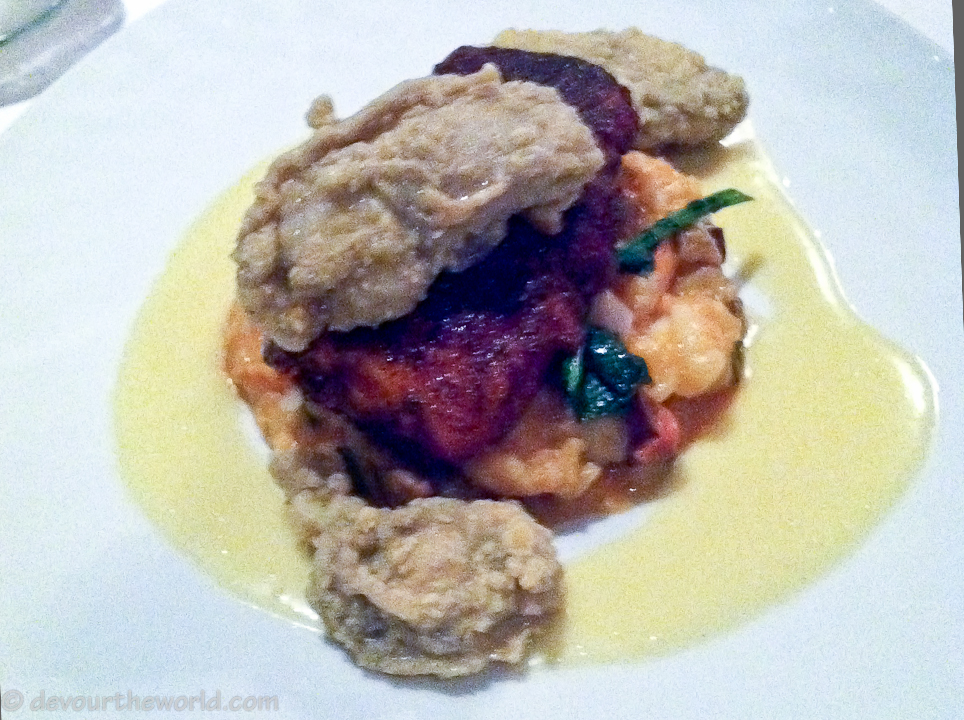 Being a huge fan of duck, I absolutely loved my duck five ways: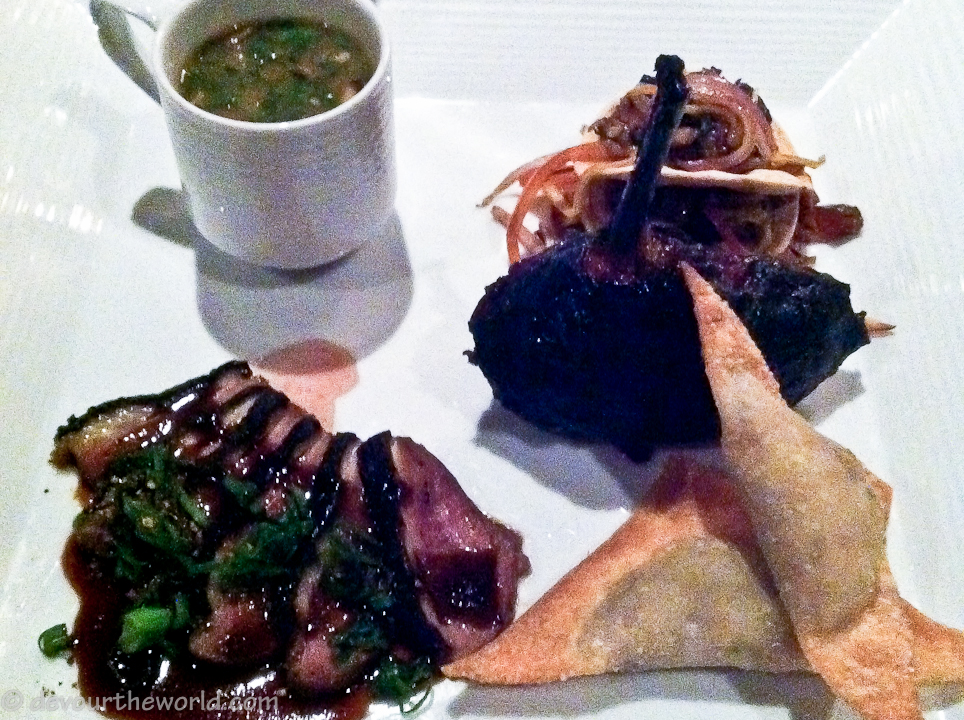 House made Pistachio and Vanilla gelato.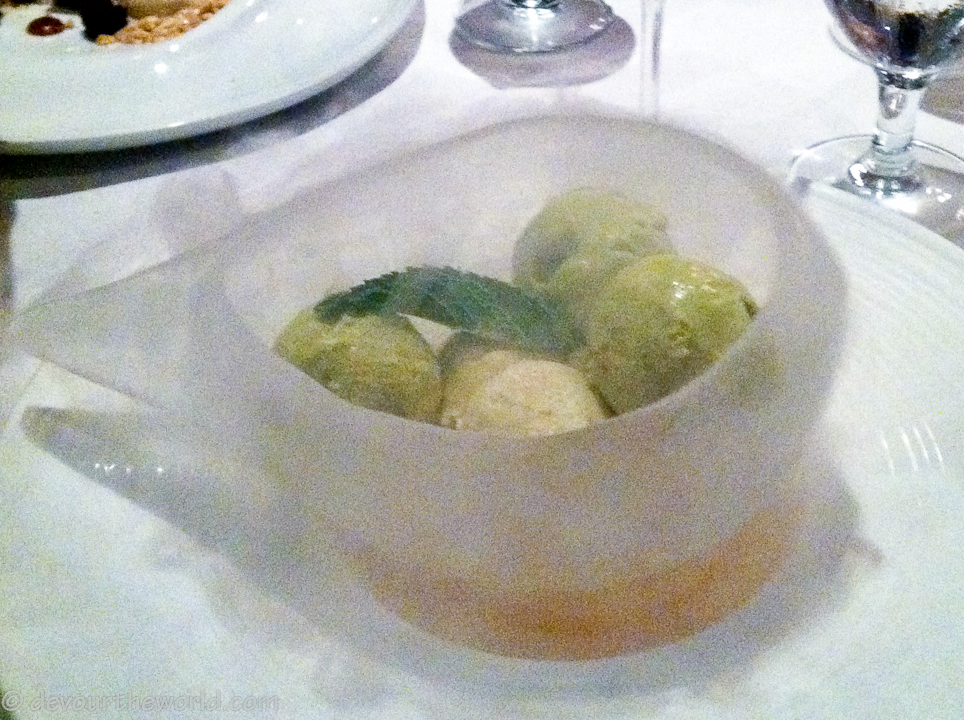 Candy Bar Dessert:
Passionfruit cheesecake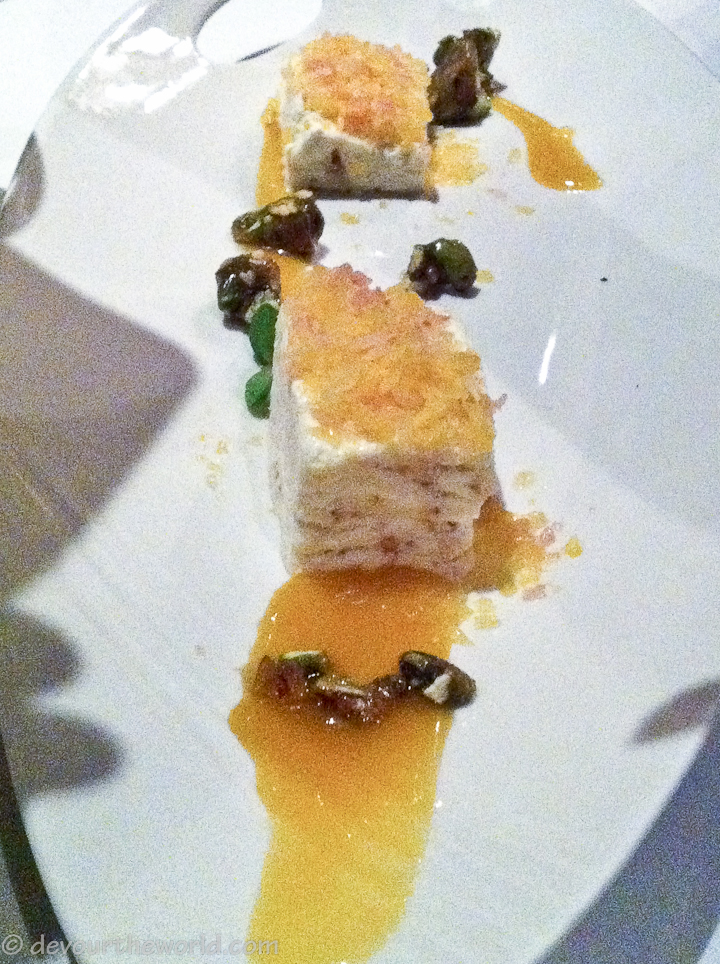 The entire meal was so enjoyable and tasty. The ambiance was a little too upscale for my comfort but was the service was personable enough that it put me at ease. This is New Orleans, after all, where the hospitality is as warm as my last sip of Cafe Au Lait.  But don't take my word for it.  Go forth and discover for yourself!
Stella
1032 Chartres Street New Orleans, LA 70116 504.587.0091