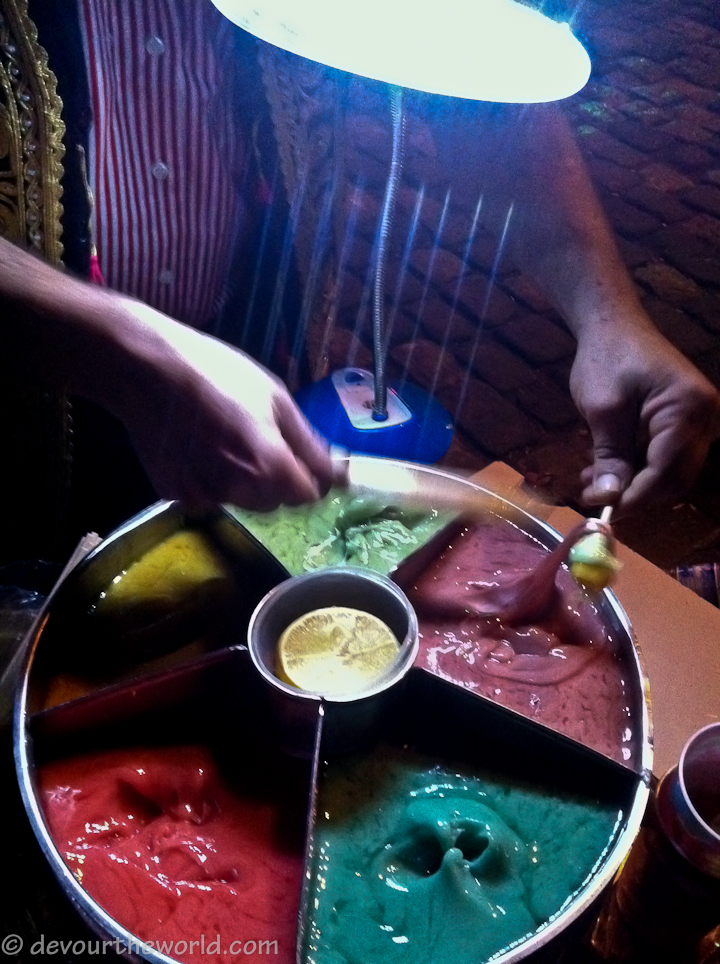 The number one question I get all the time is, "What's your favorite destination?" It's a difficult question to answer since there are so many places that I love and would love to revisit, each one being so unique and special. At the top 5, Turkey has a strong foothold in my heart for the people, the food and the beauty of the country. One of my first experiences in Turkey was sampling some sweet Turkish Taffy in Izmir from a Street Vendor.
I saw some children at the next table over losing their little minds when they saw the Taffy vendor roll up.  The adults purchased candy for the kids and joined in the fun, chewing on the sticks of rainbow goo.  I'm a sugar freak so I could not see myself letting this pass me by.  I called our server over to help me navigate flavor options and pricing.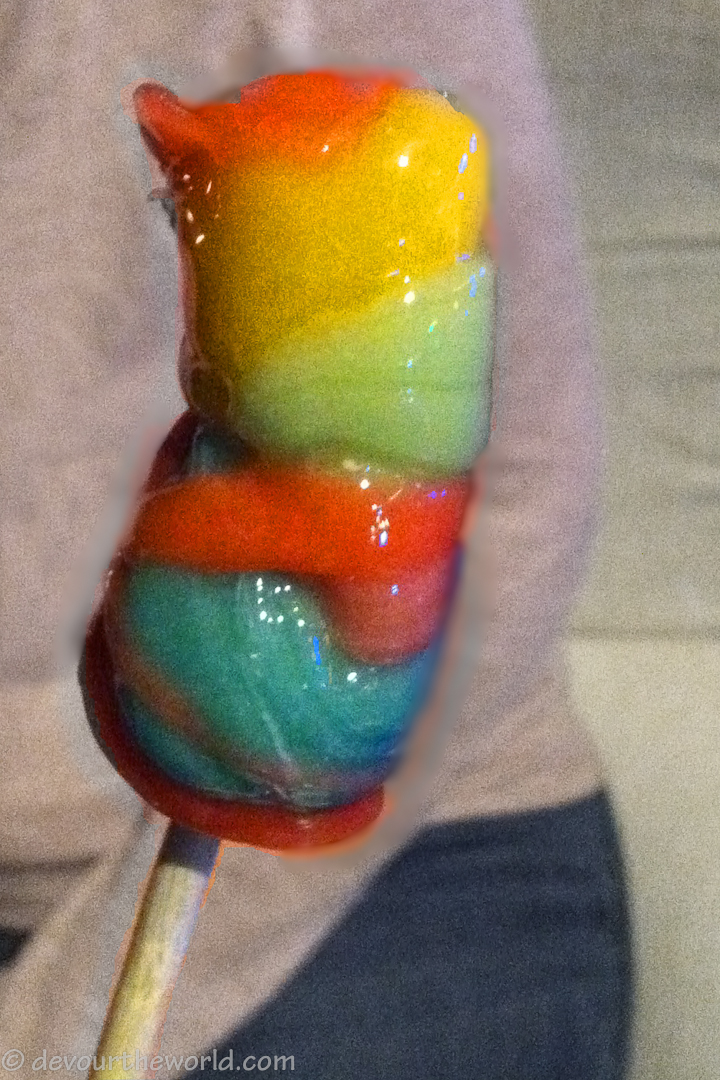 It's softer and stickier than pulled salt water taffy, with a an explosion of flavors similar to a Big Stick popsicle.  It comes in flavors such as lemon, vanilla, strawberry, lime, and kiwi.  Of course I had to try every single flavor, even though it was swirled around and melted together into one big blob.  It was one of the best darn blobs I've ever tasted.
Don't be afraid to try things from Street Vendors – you'll definitely miss out on some great experiences!