Last year, I was fortunate enough to travel with my girlfriends who were mommies of 2 kids each.  I'm not sure who was more excited – them or me.  I have to give a heartfelt thanks to their husbands who picked up the slack while we were out eating, drinking and shopping [and no, this does not mean they get to go on the next trip].  One of the biggest concerns that my friends had was the guilt that accompanied leaving their kids behind.  There was a lot of thought on how they could involve their kids in their travels.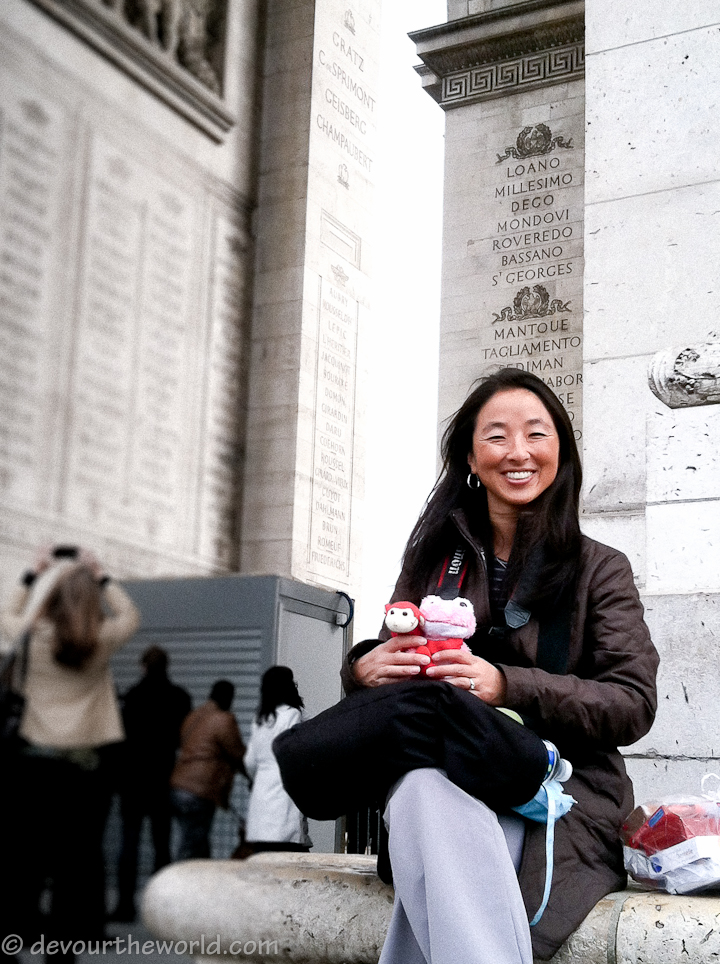 Sao, my artsy fartsy friend, came up with the brilliant photographical journal/storybook after discovering that her sons' packed their favorite "friends" in her suitcase to keep her company.  She started taking pictures of the "friends" in famous landmarks in Paris – Versailles, the Louvre, Eiffel Tower, Notre Dame, and Arc de Triomphe [pictured above] to name a few.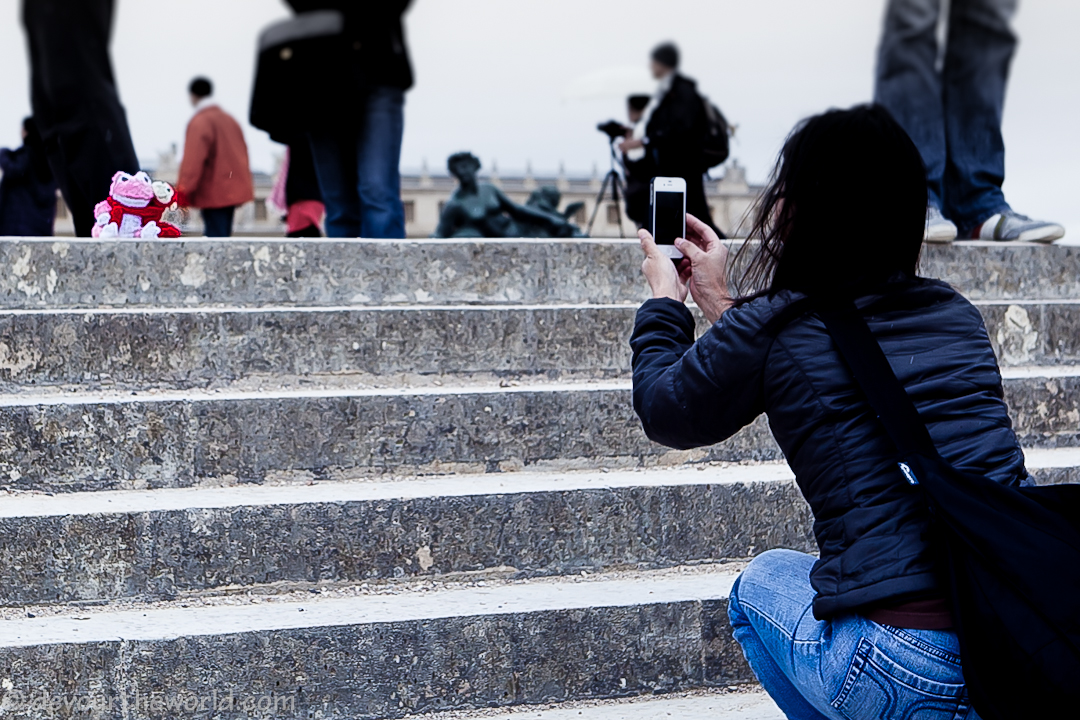 At first we thought it would be awkward, but so many people stopped to watch the photo sessions with big smiles on their faces. Judging from the others we saw doing similar photo sessions, I guess it wasn't as uncommon as we thought.
At the end of each day, she would email them "postcard" pictures of the friends at famous sites around Paris.  The boys seem to delight in following their friends' adventures.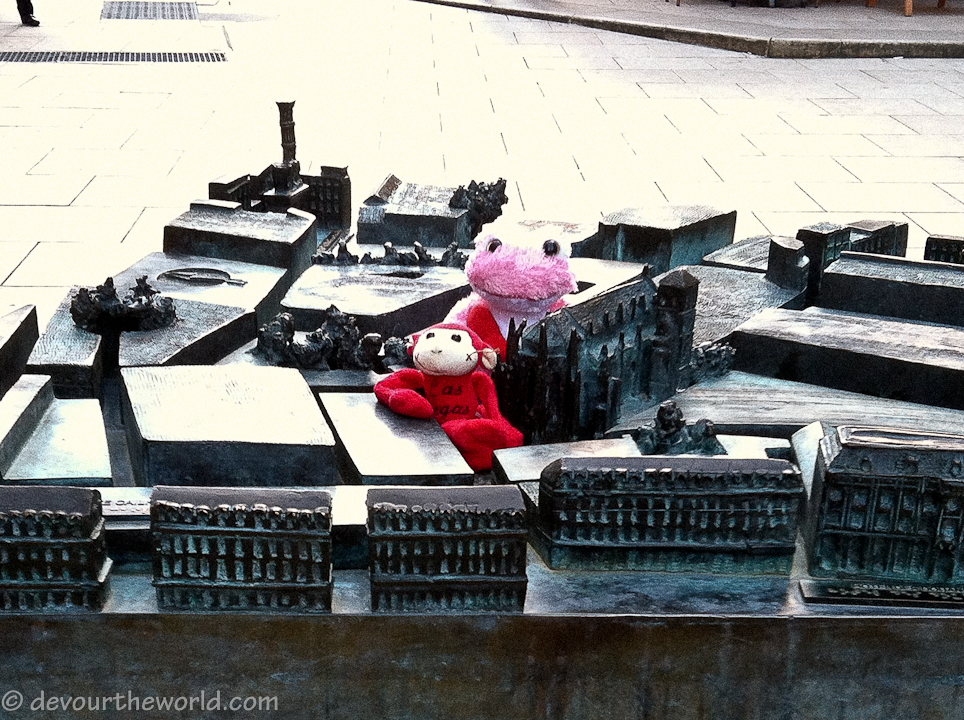 The next time you find yourself out of town for work or play, bring along a "friend" to join in the fun! Heck, I don't even have kids and I want to find some "friends" to bring along!