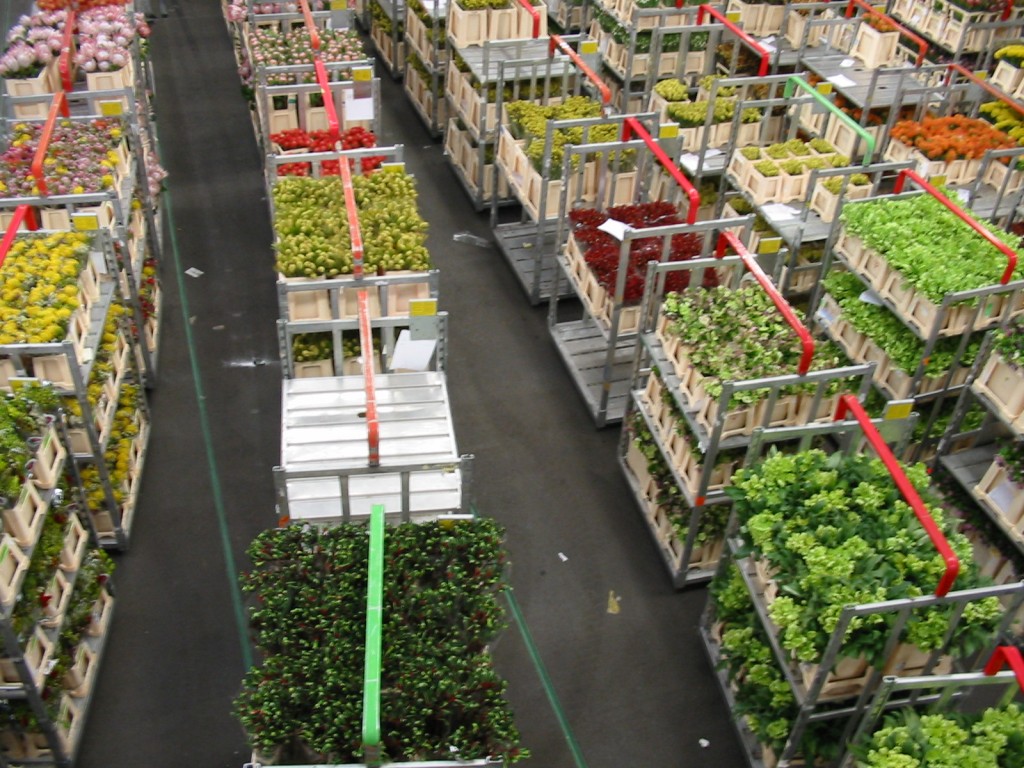 FloraHolland Aalsmeer [was Bloemenveiling Alsmeer when I visited in 2003] is the largest flower auction in the world.  Over 12 billion flower cut flowers pass through one of the 5 centers every day.  Over 4 Billion Euros in revenue is cleared through this auction.  Growers from as far as Kenya, Israel, Ethiopia and South America send their flowers to be auctioned at this esteemed establishment to buyers from all over the world.  When I was last here in 2003, the amount of flowers filled a football field…and the stadium.  Each of these carts are on a track that is quickly carted past a group of buyers in stadium seating.  Each bidding on per [flower] head pricing.  Each bidder an expert in floriculture.  And every single one of the bidders was a man.  I hope that's changed since 2003.
I work in the floral industry so when my colleague and I visited the Netherlands for a quick vacation, my Chairman thought it'd be a good idea for us to add a trip to the auction, promising that it'd be something we'd never experience anywhere else.  He was kind enough to set us up with a private tour of the facilities.  Although it's been almost 10 years, the sheer scope and size of this facility still holds me in awe.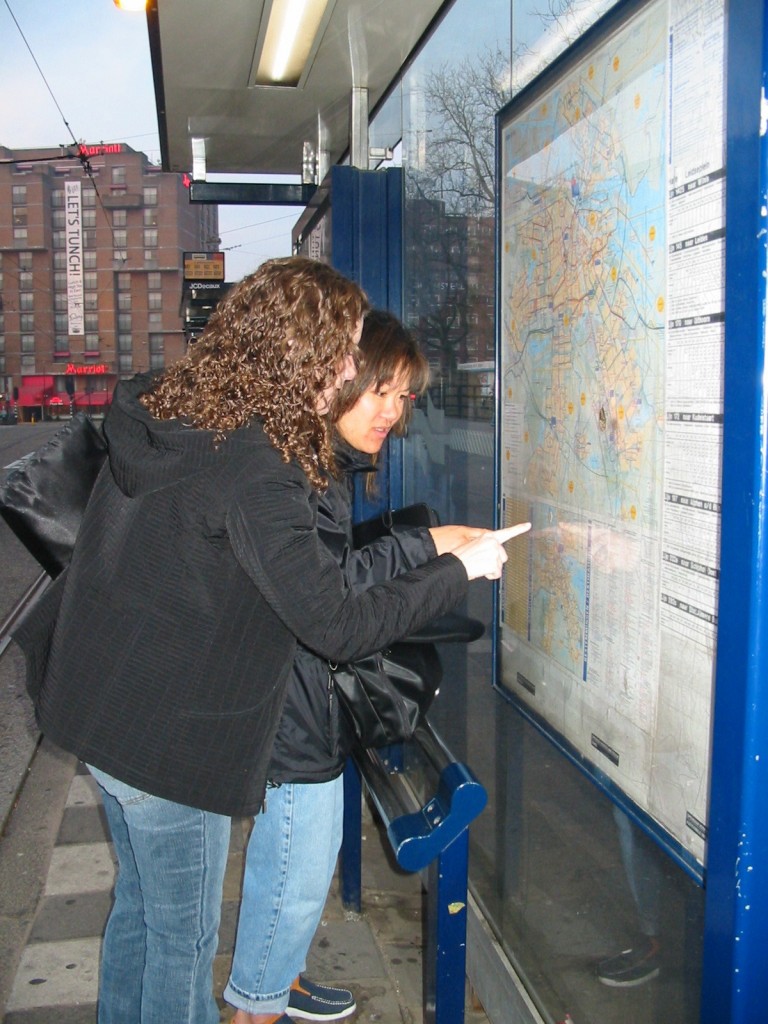 Our trip began at 6:30am via bus.  I didn't do any research on how to get to Aalsmeer other than the fact that we were supposed to take a bus there, but we were able to easily figure it out [in our case Bus 172].  It's about a 30 minute ride to the auction.  It felt a lot longer since we weren't really sure when to get off [it was really obvious once we got to our stop]!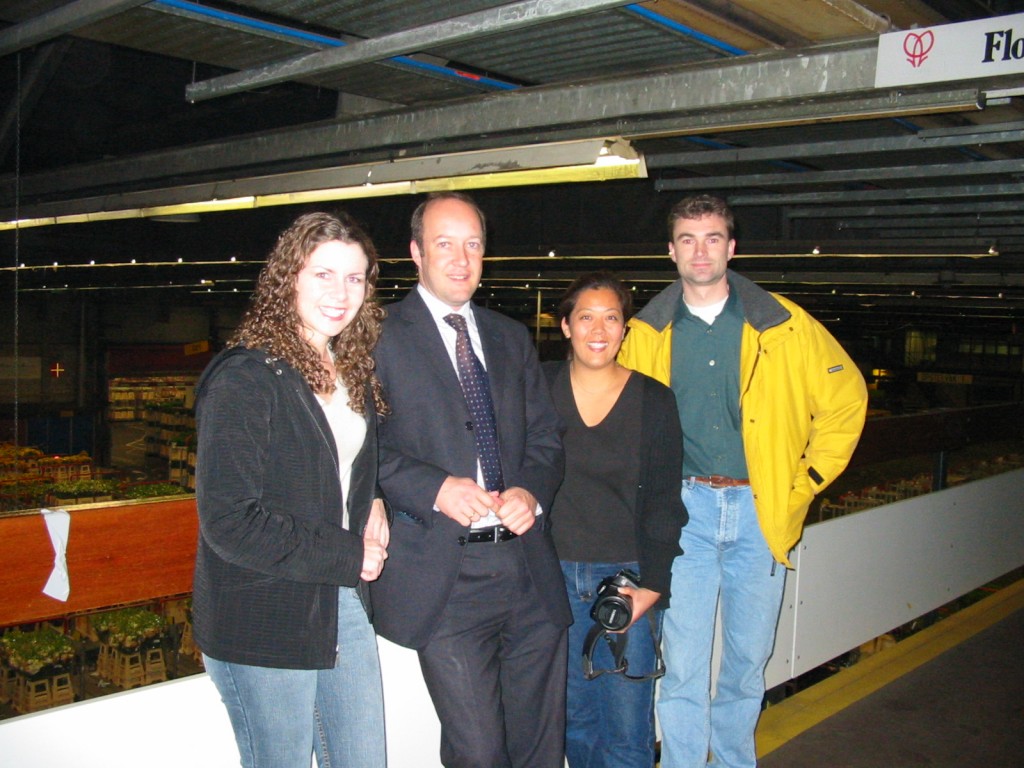 We were greeted by our hosts, Mr Joroen Oudheusden and Mr Rene Fransen.  They brought us to their conference rooms located in an adjacent building where they gave us a brief overview of how the operations worked before the proceeded with the actual tour.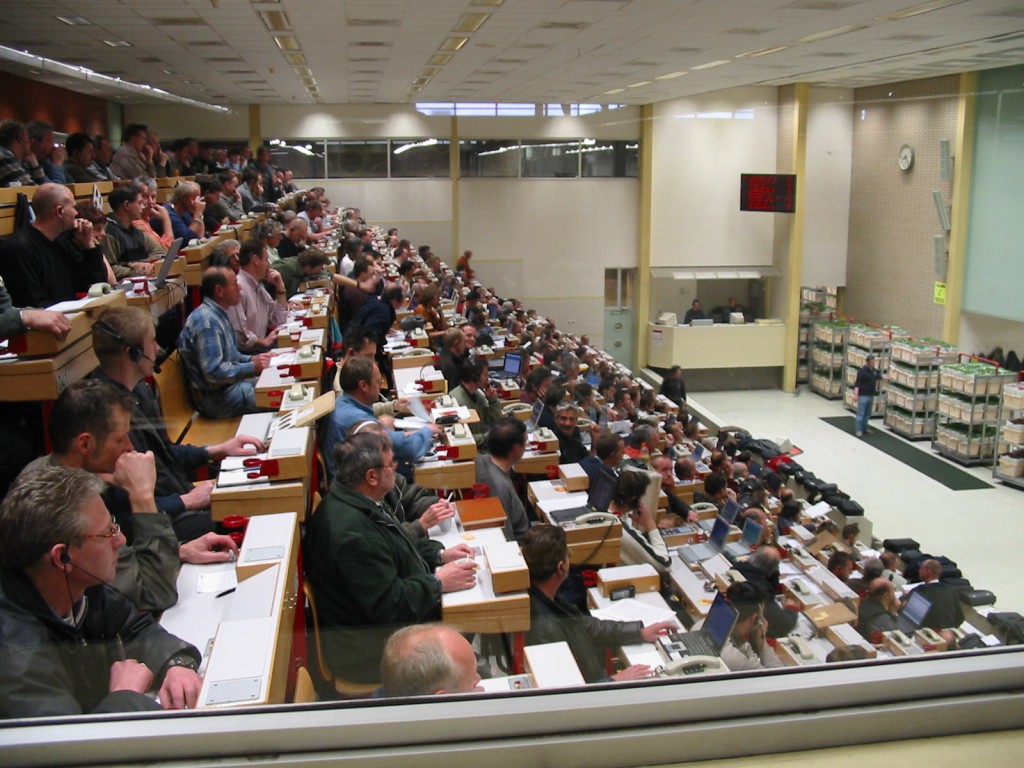 When we first approached this window, they all turned to stare at us.  It's when I realized that we were the only women within a 100 foot radius of this room.  There was not one woman sitting in those rows.  I questioned my contact about it and he chuckled and said, "yeah, it's all men."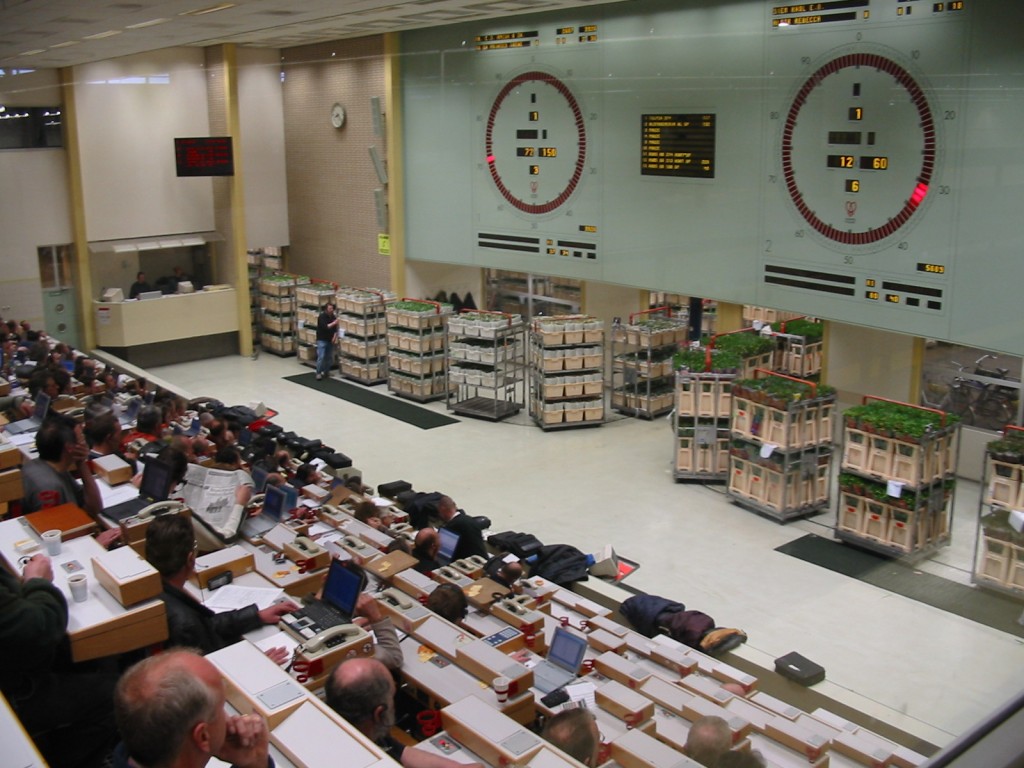 He quickly changed the subject and directed our attention to the clocks.  [They've modernized the clocks to projected clocks since that time.] On the boards, it shows the flower type, current bid price, bidder information, and time left on bidding.  The flowers actually pass by at a very fast pace – I couldn't figure out how these guys kept up!  My attention span is such that I would have missed out on the purchase of a TON of flowers.  It would've been like Lucille Ball's episode of working in the chocolate factory, except with flowers!
If you love flowers, go and visit Aalsmeer – you'll see more flowers than you ever thought possible!
Aalsmeer
Legmeerdijk 313
P.O. Box 1000 1430 BA Aalsmeer
The Netherlands
T +31 (0)297 39 70 00
F +31 (0)297 39 00 39  
Auction Hours
: Monday – Friday, 7am – 11am.
Cost
: Adults 5 Euros; Children [6- 11 years] 3 Euros;  
How to get to Aalsmeer by Bus:
Amsterdam Centraal Station, Amstelveen 172
Schiphol 198 (change to 172 – Aalsmeer/Hortensiaplein)
Aalsmeer 172
Uithoorn 140 (change to 172 – Aalsmeer/Zwarteweg)
Haarlem, Hoofddorp 140 (change to 172 – Aalsmeer/Hortensiaplein)
Utrecht, Vinkeveen 140 (change to 140 in Uithoorn/Busstation)