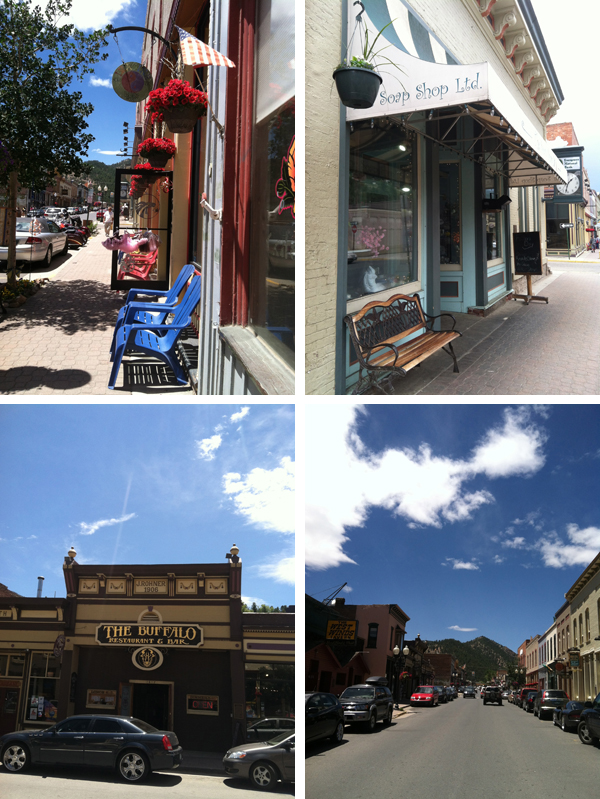 Idaho Springs, CO is more than just a day trip from Denver or a stop off on the way to Keystone/Breckenridge/Vail. Located off the I-70, halfway between Denver and Keystone, it's a quaint village fully equipped with a main street [Miner Street] with the ubiquitous Starbucks safely tucked away a few blocks away, thus retaining it's charm.  The street was over run with hand crafted goods and foods, two things that drew me in.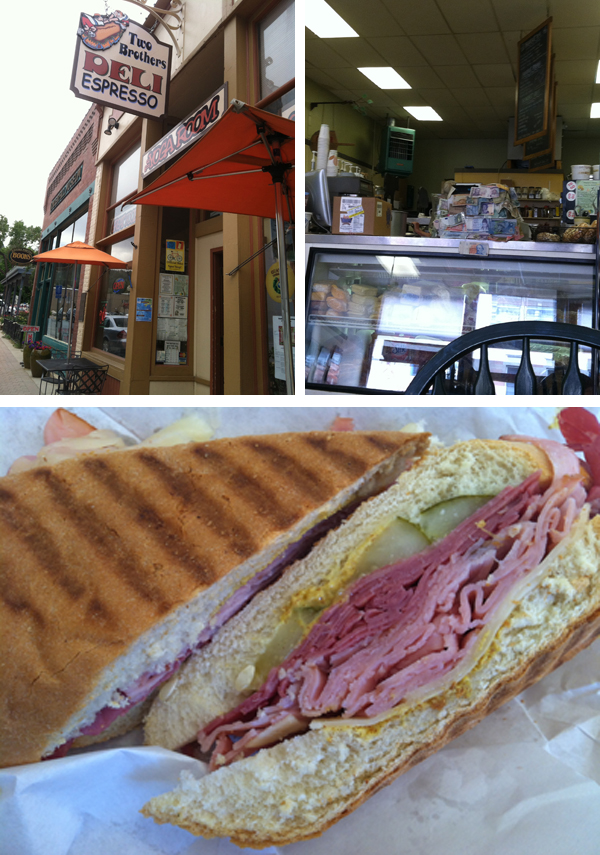 Two Brothers Deli had some wonderful selections of sandwiches, all made to order and fully equipped with a yoga room in back. On my second visit to the deli, I enjoyed a Cuban. I loved the crisp french bread with the tender meats tucked safely in there.  The fact that it was panini'd added to the texture of the sandwich.  Whatever sandwich you choose, I highly recommend the spicy mustard.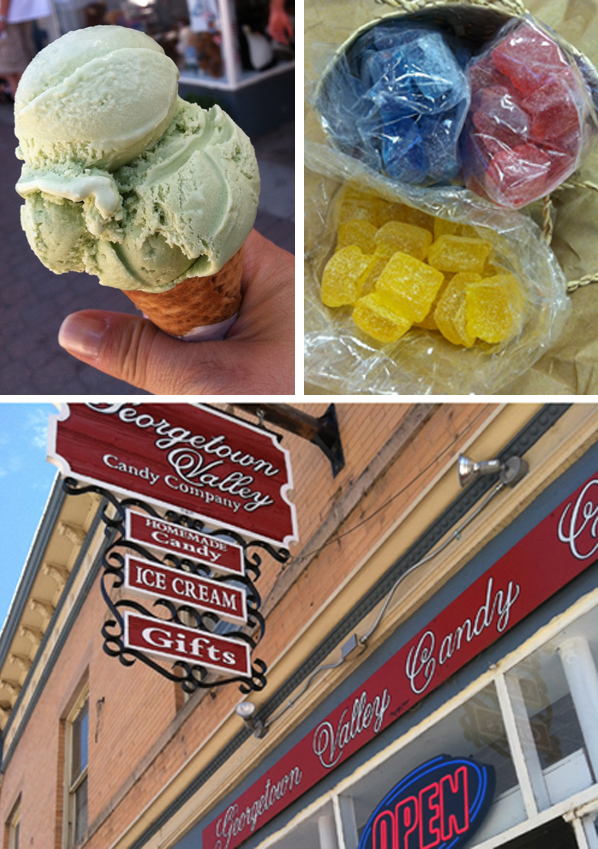 How could I not top off my satisfying lunch with dessert? I had no intention of having any ice cream [seeing as how I'm lactose intolerant dairy doesn't agree with me] but the prospect of having some homemade ice cream made with Georgetown Valley water [I know this because it was scribbled on a sheet of paper on the window] was more than I could resist.  Plus they had one of my favorite flavors – Green tea!  It's an antioxidant so it's totally healthy. The hard candy was amazing. Huckleberry, Cinnamon, and Lemon were the flavors that I ended up choosing.
Other goodies I came home with were some soaps, lip balm, and boo boo cream from The Soap Shop.  Their products are locally made within the Clear Creek County area.  The soaps smell wonderful and I couldn't resist picking up a few bars.  I also picked up a bar of the charcoal soap, which was soothing and healing for my dry skin.  The best thing that I picked up from this shop was their Lip Balm.  It was so rich and emollient [instead of the normal waxy residue that I normally get from lip balms], it healed from my cracked dry lips right away.
If you're in the Denver area or are looking for a good resting point on a road trip on the I-70, stop into these wonderful local shops!  This little town was definitely worth the stop!
Two Brothers Deli
1424 Miner Street   Idaho Springs, CO 80452 303.567.2439  
Georgetown Valley Candy
1501 Miner Street   Idaho Springs, CO 80452 720.242.9524  
The Soap Shop
1542 Miner   Idaho Springs, CO 80452 303.567.0428  
Beau Jo's
I didn't have a chance to eat here but the long lines indicate that this original location, home to the Colorado Pizza was extremely popular. 1517 Miner Street   Idaho Springs, CO 80452 303.567.4376  
Tommyknocker Brewery
I wasn't able to stop in here since I was driving but I was told by several of my friends that they've got an excellent brew.  Definitely worth a visit [but only if you're not driving!]. 1401 Miner Street   Idaho Springs, CO 80452 303.567.2688