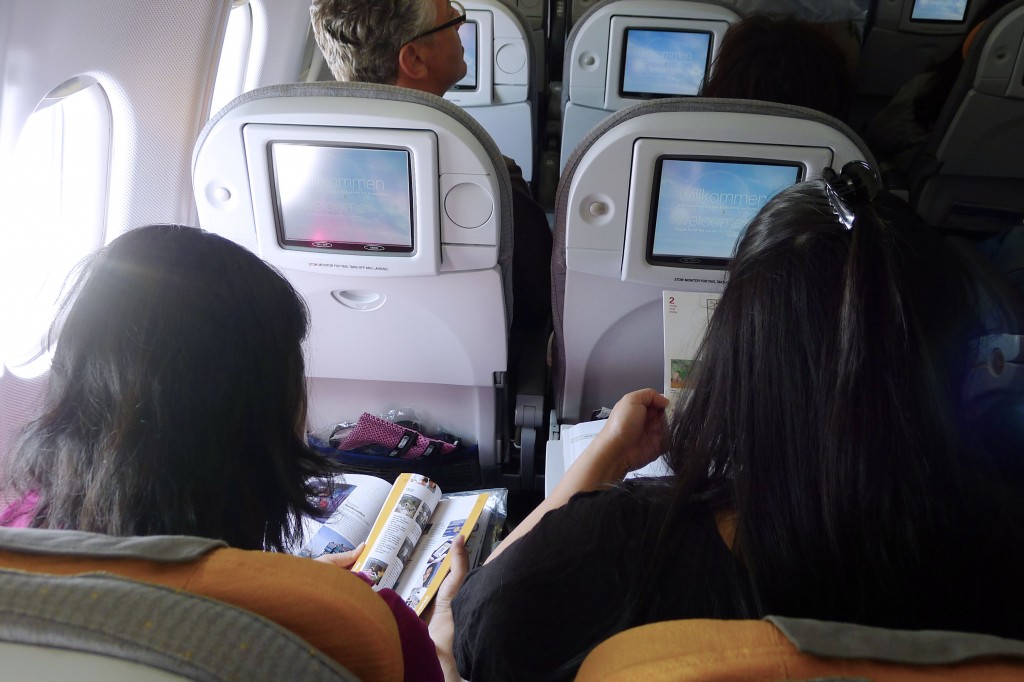 I hate flying.  I'm not afraid of it, I just hate sitting on a plane being told when I can get up, when I can't get up; what I can bring on, what I can't bring on board.  Unreasonable, I know.  The problem is that I love the destination to wherever that plane lands, so I had to figure out a good compromise.
There are small ways that I can make the act of flying a little better.  I make up a little kit that I have quick access to.  I don't want to have to dig around for stuff so I like to have everything in one place with easy access to it.
This is the little bag that I store in the seat pocket in front of me for long haul flights.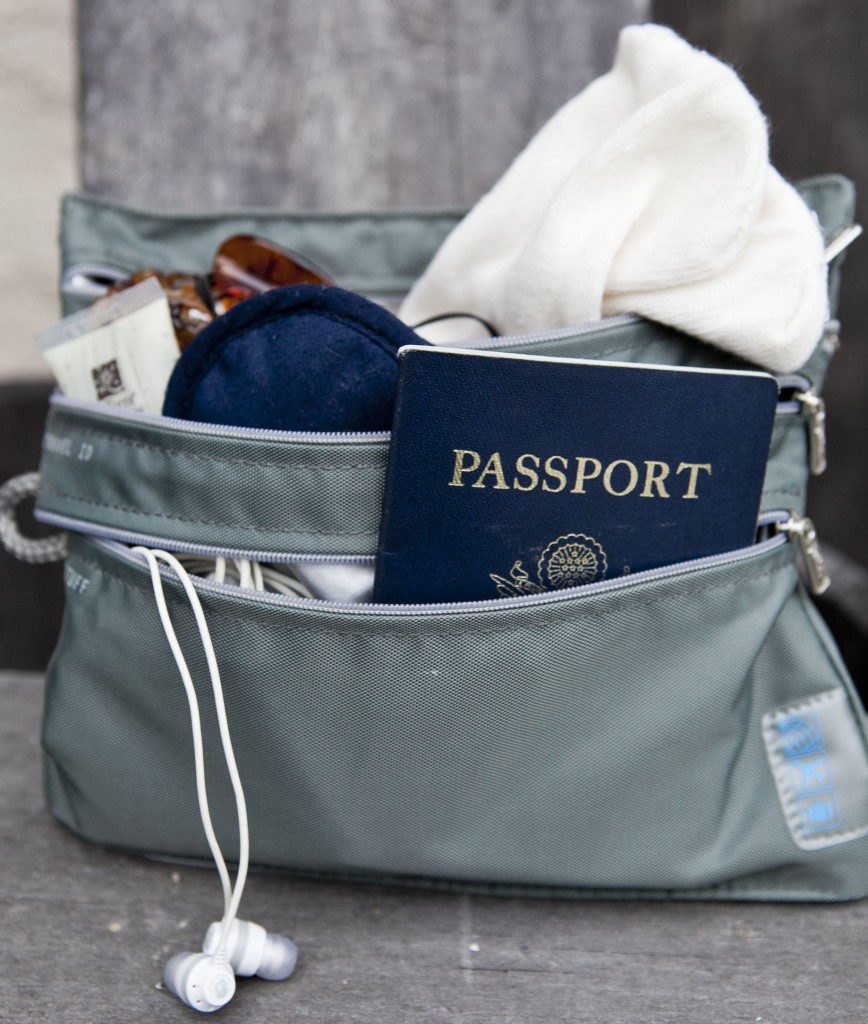 In it, I've got some magic items that I need for my flight:
Hairband, socks & eye mask [I try to sleep as much as possible]
Advil, lotion, lipgloss, eyedrops
Credit card, pen, passport, flight information for immigration papers
iPhone, headphones
Gum, mints, glucose tabs [My bloodsugar tanks and it helps prevent me from passing out]
Outside of my kit, I keep my iPad in the seat pocket…something I am now completely dependent upon to keep me entertained during my waking hours of the trip!
One last thing I like to do is put my carry on under the seat in front of me.  I'm short so it helps me to have something to rest my feet up on – it's like an instant leg rest.
These little things help make a torturous journey a little more bearable for me.  Do you have any tips or tricks to get as comfortable as possible for long haul flights?