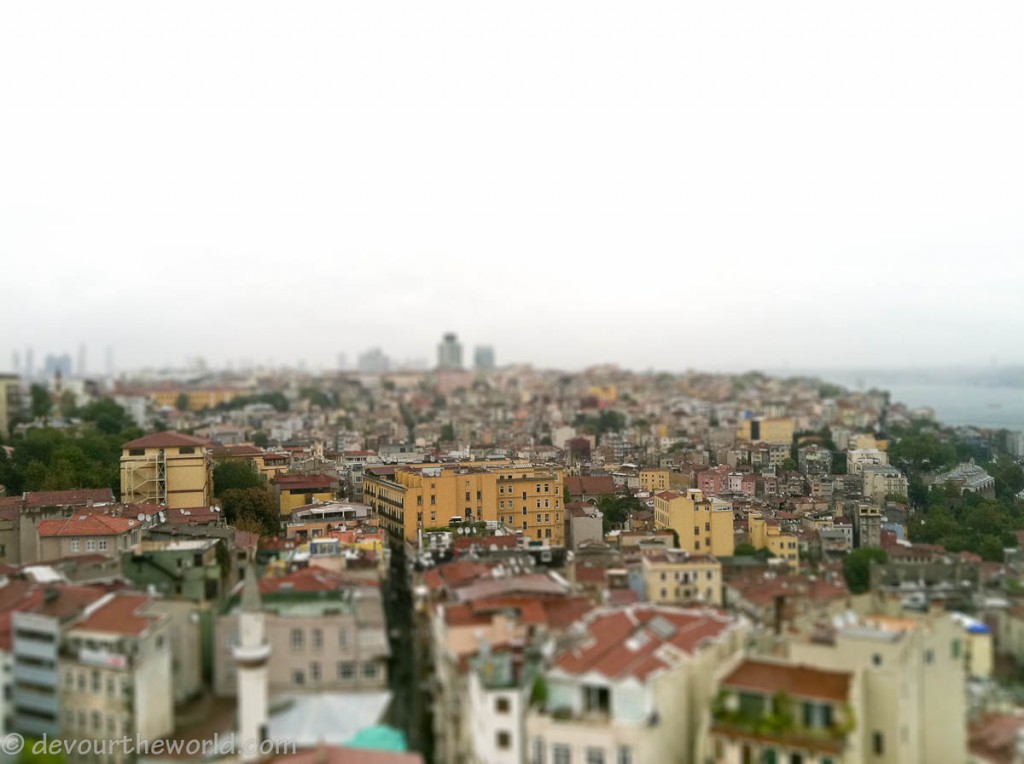 7 Hills. That's what Petek, our landlady told us. There are 7 hills in Istanbul, Turkey.  That explains why we were walking uphill both ways wherever we went, all we were missing was the snow to make our treks complete. We were situated in a charming 2 bedroom apartment in Beyoglu, which is in the "new town" or Pera, meaning "across", from the Old City.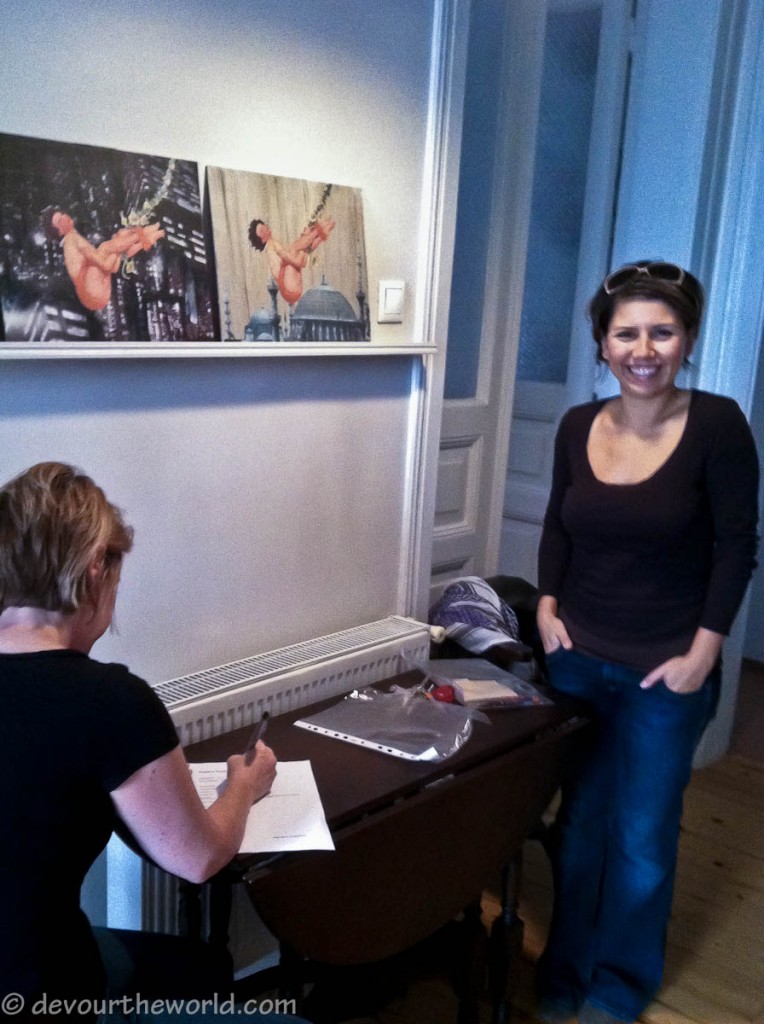 Despite my laziness and being incredibly out of shape, I loved the location of where we were staying. It was the perfect place for us to start and end our day.  It was close to everything we needed and convenient to everywhere we needed to be. And it had a view.  It had a gorgeous view that I loved staring at regardless of how miserable it became in the torrential downpours that we were experiencing.  It didn't matter – I was finally in ISTANBUL!!
Petek was a great hostess and was kind enough to provide us with maps, suggestions on places to eat, drink, have our laundry done, and where we can pick up common necessities.  She also arranged for our transportation to and from the apartment, which turned out to be the best thing since the apartment was tucked away – I don't know if I'll ever find it again!
I have to admit that when I first arrived at our apartment building the neighborhood had me a little nervous…Ok, it actually had me a lot nervous.  I really wasn't sure if it was safe or not.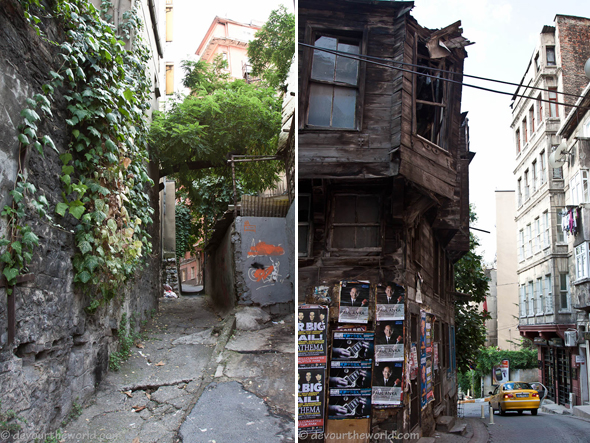 As we walked around our neighborhood, we began to realize the magic that was Beyoglu.  It was a neighborhood that could really only be explored by walking up and down the streets & alleys aimlessly, and sometimes [many times in our case] getting lost in order to discover some new gem.  Our neighborhood was incredibly family friendly with a host of antique shops.  I must have picked out a dozen couches, carpets, and tables that I wanted to stuff into my 22″ suitcase.
One of the first things we discovered in our neighborhood were the breathtaking views.  We made our way to the Galata Tower [after a fun uphill climb], up the elevator and onto the deck when our dry weather respite gave out to a torrential downpour.  Apparently, people weren't as inclined to enjoy the view in gusty winds while cold rain lashed out at you.  It was amazing to be able to walk around the circumference of Galata Tower and see all of Istanbul without having to climb over too many people. I recommend coming to this site just to get a stunning overview of the city.  I can only imagine how far you can see on a clear day.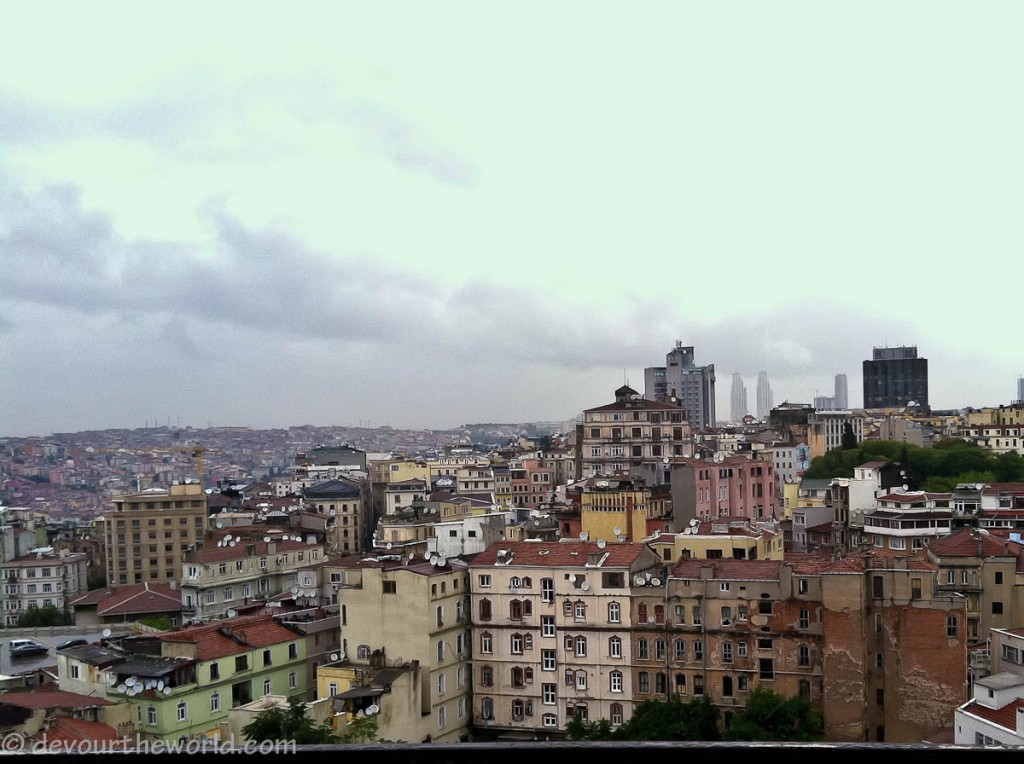 One of the best things about coming home to an apartment after an exhausting day of walking around seeing the sights, was being able to unwind in the living room, or the family room, or if we needed, our respective rooms. A few hours later when we I finally unearthed myself from my cocoon, we found the close proximity of a lot of great restaurants, cafe and bars made it more bearable than having to trek across the river to the Old town for a bite to eat.  If we had to do that, we probably would've starved to death.  Luckily, Beyoglu was the nightlife central so everything was open late…every night we were there!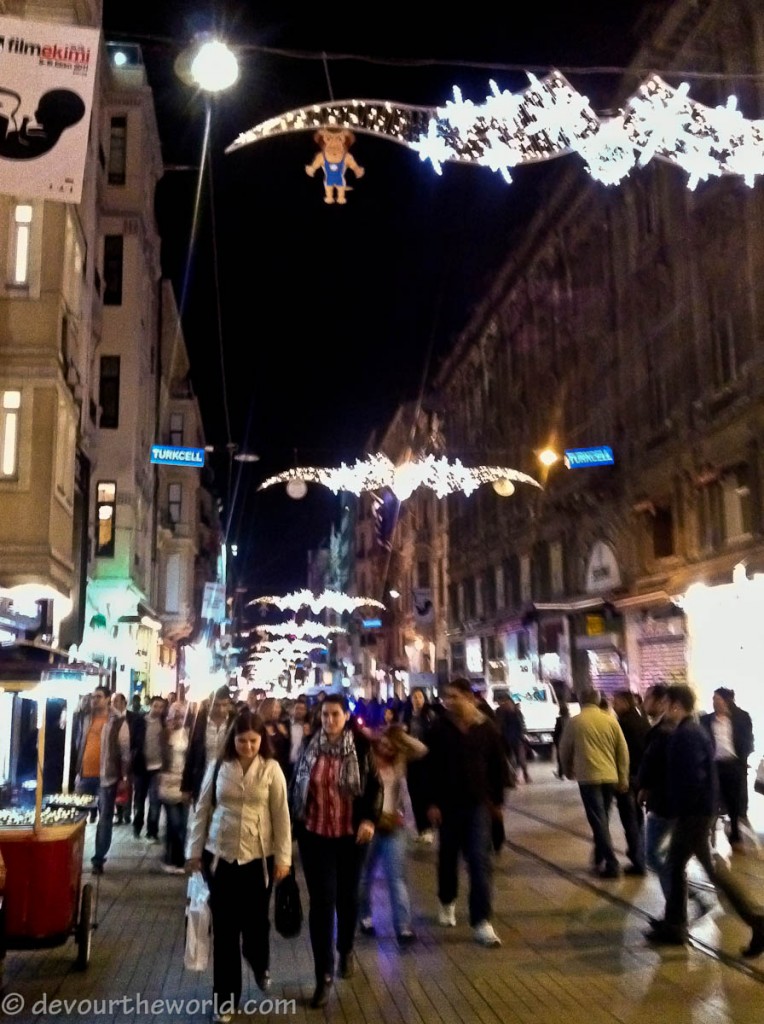 After the sun went down, Istiklal, a main shopping thoroughfare, became the hub for thousands of locals and tourists alike.  It was easy to get swept up into the flow of traffic, which we struggled against to search the side streets for the perfect place to eat.  We found a little cafe called Hayvore which had the best Bean Stew and Hamsi [anchovies] and Rice.  That place earned itself a repeat visit from us.
We also tried wonderful desserts in the form of baklava, quince and Turkish Ice cream called Dordurma.  Just when I thought I couldn't possible stuff myself any more, I always seemed to find more room.  I loved how the Turks managed to elevate desserts to an art form and how readily available all these luscious desserts were!!
One of the places that we had wanted to visit was Pera Palace.  It had the first elevator in Turkey, the 2nd in all of Europe.  Earnest Hemingway, Agatha Christie and a host of other dignitaries were guests of the hotel.  I wanted to have a drink at the bar that Hemingway frequented.  Carrie wanted to see the inspiration for Christie's books.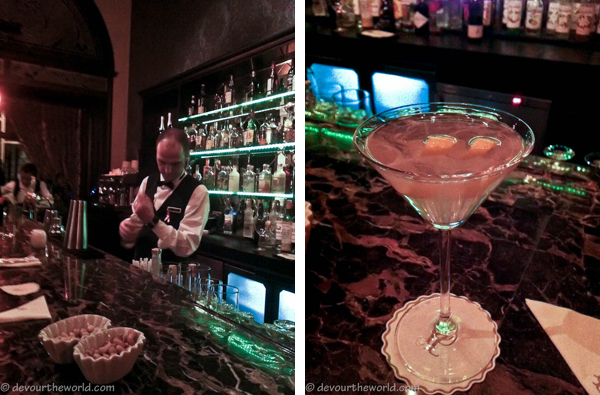 I loved how dark & sexy this bar was.  They had ridiculously overpriced mediocre drinks.  There was a hodge podge of the very young hipsters to the elderly who looked like they'd been in the bar since it's inception.  And us…somewhere in between the young and the old.  I looked around the bar and imagined it as a place of international intrigue.  What a rich and gorgeous backdrop it was.
We liked the look and feel of Pera Palace so much that we came back on another day just so that we could get in a tour of the Pera Palace Museum and hitch a ride up in that old elevator!  We even enjoyed an afternoon high tea at Pera, although in retrospect, I think we would've rather have eaten our way through the dessert shops in Beyoglu while sipping some tea.  I don't think I could ever get tired of eating my way through this town.
After all of our touring, shopping, eating, and drinking it was always great to come home.  Every day we had this wonderful view to look forward to…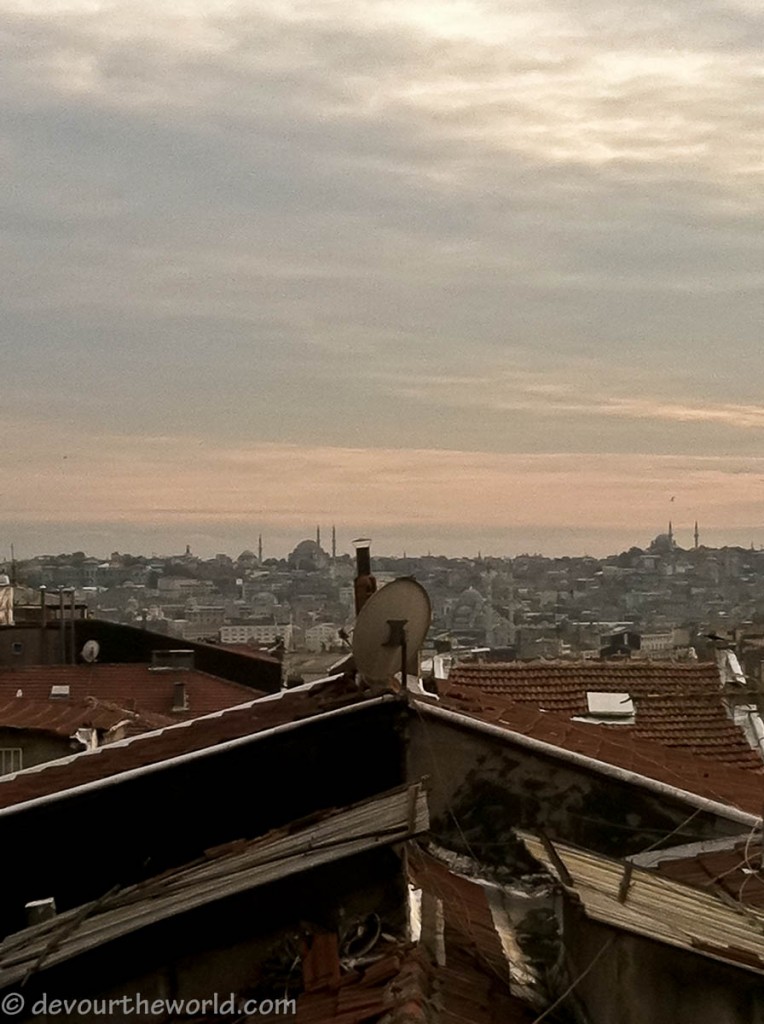 Galata Tower
Map location: http://www.galatatower.net/english/galatakulesiharita.htm   Hayvore
Turnacibasi Sokak 4,
Beyoglu, Istanbul Turkey
Telephone: 212-245-7501
Pera Palace
Meşrutiyet Caddesi No:52 Tepebaşı Beyoğlu 34430 Istanbul – Turkey
Telephone :
+90 212 377 40 00 *Be sure to visit the onsite Pera Palace museum. Carries some interesting artifacts and they'll take you up in the original elevator as well!  I enjoyed the tableware they had displayed near the spa, as well.   Petek's Place Home Away Reservations: http://www.homeaway.com/vacation-rental/p366362