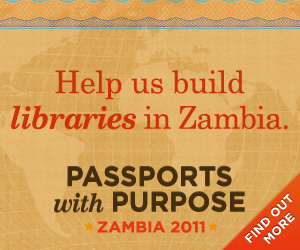 It may be better to give than to receive but I won't complain if I receive when I give! Passports with Purpose is an annual travel bloggers' fundraiser. Started in 2009, the annual fundraiser has raised nearly $100,000.  The goal for 2011 is $80,000 to help build TWO libraries in Zambia [sandwiched in between Zimbabwe, Angola, and Malawi in Africa] through a partnership with Room to Read.
What personal stake do I have in this, you ask?  From the moment I learned to read, I've had a passion for books.  I've stayed up all night in elementary school just so I could finish a book, much to my parents horror.  I was one of those kids who used to read under my covers with a flashlight.  Nothing would give me greater joy than to give that opportunity to a child who would not have otherwise had that chance.
So what can you do?? Visit the Passport with Purpose donation page, look through the list of prizes, make a $10 donation for each entry on your prize of choice.  Fundraising is from November 30 – December 16.  Winners will be selected on December 23rd. For more information, please visit the Passport with Purpose Rules page.
Eh hemmm…A few items that I would love to get, in case you wanted to submit an entry for me for Christmas!
Marquis Los Cabos, Hosted by Nancy Brown [3 night stay, dinner for 2, shopping gift card]
I've been to the Marquis.  What a wonderful hotel…I love the fact that they'll bring you coffee and a basket of pastries in the morning in a little cubby hole right by your door.  The resort has a stunning view of the Pacific and if you time your trip right, you can watch the whales migrate right from the pool deck!  Can't you imagine yourself on that pool deck above just sipping a margarita?
I love the Fairmont Hotels.  I love their service and I love how they spoil me rotten.  The Sonoma Mission Inn is perfectly located between the Russian River Valley, Healdsburg, and Napa.  Located near downtown Sonoma, you can take a bike out and ride to the area wineries.
Stay in Budapest with Town Hall Apartments, Hosted by Inspiring Travellers [5 night stay for up to 4 people & more!]
I went to Budapest back in 2006 for a few short days.  I don't feel like I did that city justice in that amount of time. We barely went to see the Bastion, the baths [Széchenyi Spa], and the Great Market Hall and had to leave. I'd love to go back and have another visit.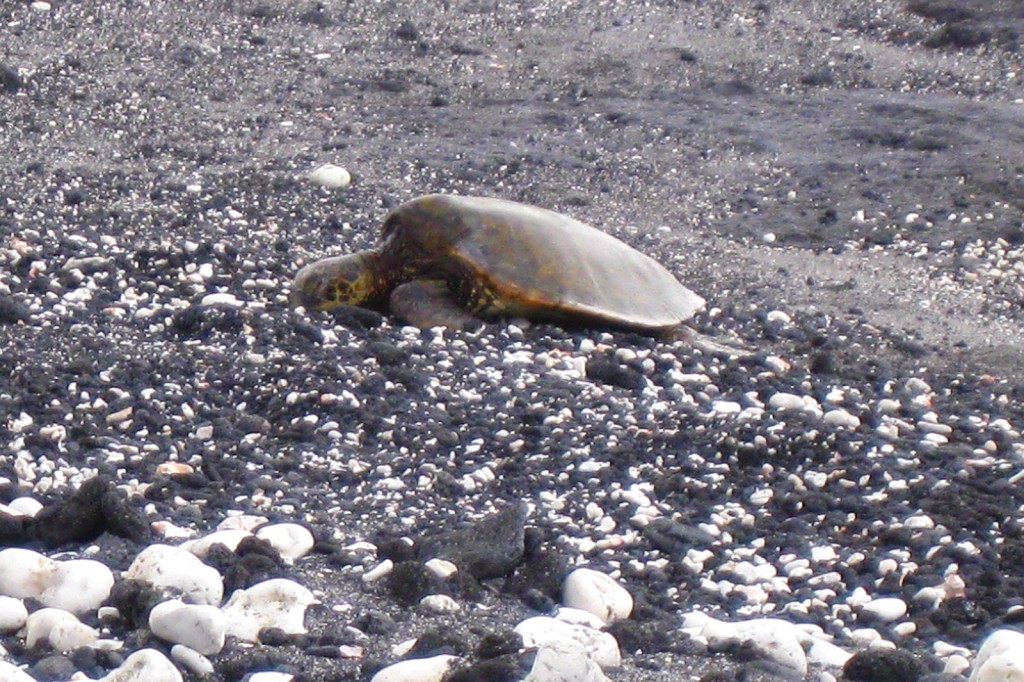 I was going to put up a picture of the resorts but I just like the sea turtle that hangs out at the Fairmont.
Stay on The Big Island, Hosted by Wanderlust & Lipstick [3 nights at the Hilton Waikoloa Village & 2 nights at the Fairmont Orchid]
I love the Big Island. I just unwind the minute I get off the plane.  You can visit volcanoes, an observatory, waterfalls, snorkel, flumin' da ditch, or just lay out on the beach and do nothing.
The Hilton Waikoloa Village is a huge resort equipped with enough to keep you occupied for a week!  Swim with dolphins, spa, shop or eat.  It's all there on property.
One of my most favorite hotels is the Fairmont Orchid.  When I walk into the lobby, I always say that I feel like I'm coming home [ok, not MY home but someone's home].  You have a stunning view of the ocean the minute you walk in.  If you go during whale watching season, I've heard that you can see whales breaching from the beach. I've never actually seen it myself since I was always working and never had enough time to sit and watch the ocean.  The beach area is in a protected cove safe for children to play in.  Be warned, sea turtles do hang out in that cove and it is against state law to touch them. So if you think you're standing on a smooth rock and it suddenly starts to move, the odds are that it's a sea turtle.  Not that it happened to me.  Because that would've been illegal.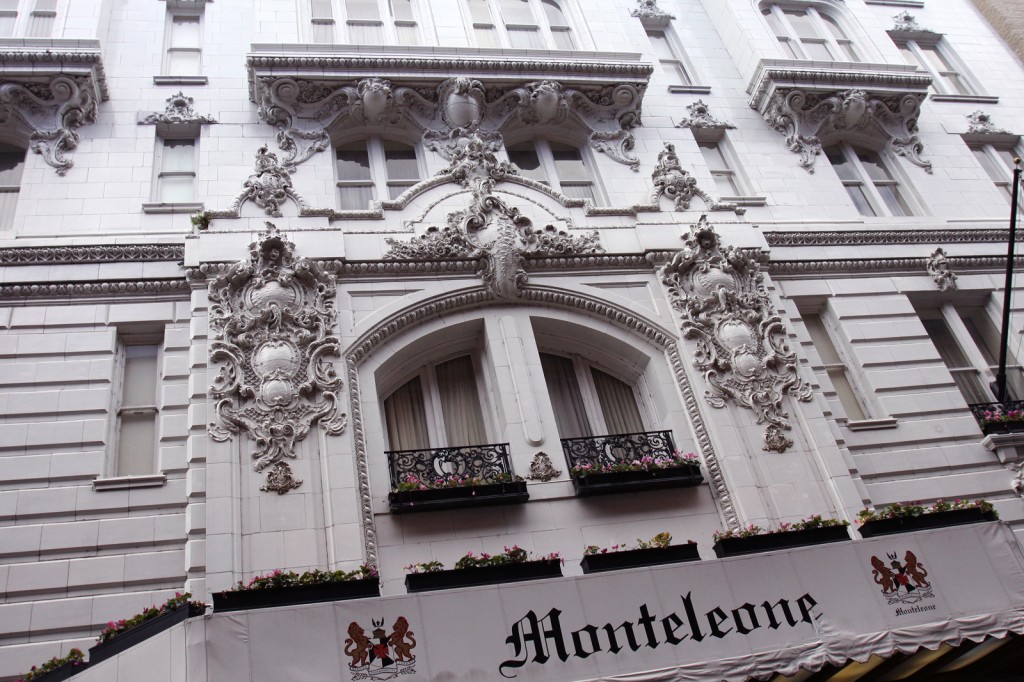 I wish I had a picture of the Carousel Bar located at the Monteleone. Beautiful – must visit!
I love New Orleans. I love the people, I love the city, and I love the food.  The first time I went to New Orleans I stayed at the lovely Hotel Monteleone.  The sales manager took me out for my first Hurricane….and my last. There's more to New Orleans than Bourbon Street.  There's the garden district, the mansions, and did I mention the wonderful food??
There are TONS of other things you can bid on.  For a complete list of available items, please click here.  What are you waiting for?? Go check out what's available!