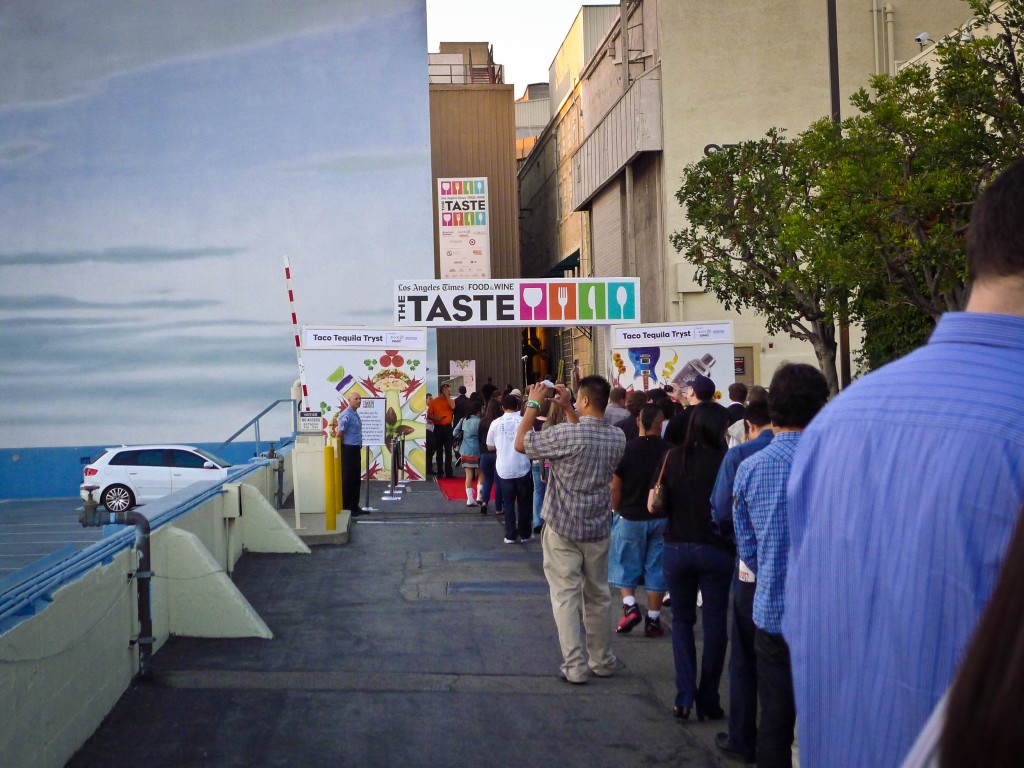 Just a quickie post for you this Labor Day Weekend. I had the pleasure of attending one of the Taste of Los Angeles events, thanks to the generosity of Xoia Vietnamese Eats and Ravenous Couple! The Taco Tequila Tryst's host was Roy Choi of the OG Kogi BBQ Taco Truck fame.  He was at the gate, warmly greeting people and thanking everyone for attending.  It was a well attended event, but the lines went so fast, it just gave me enough time to psych myself up to down another taco.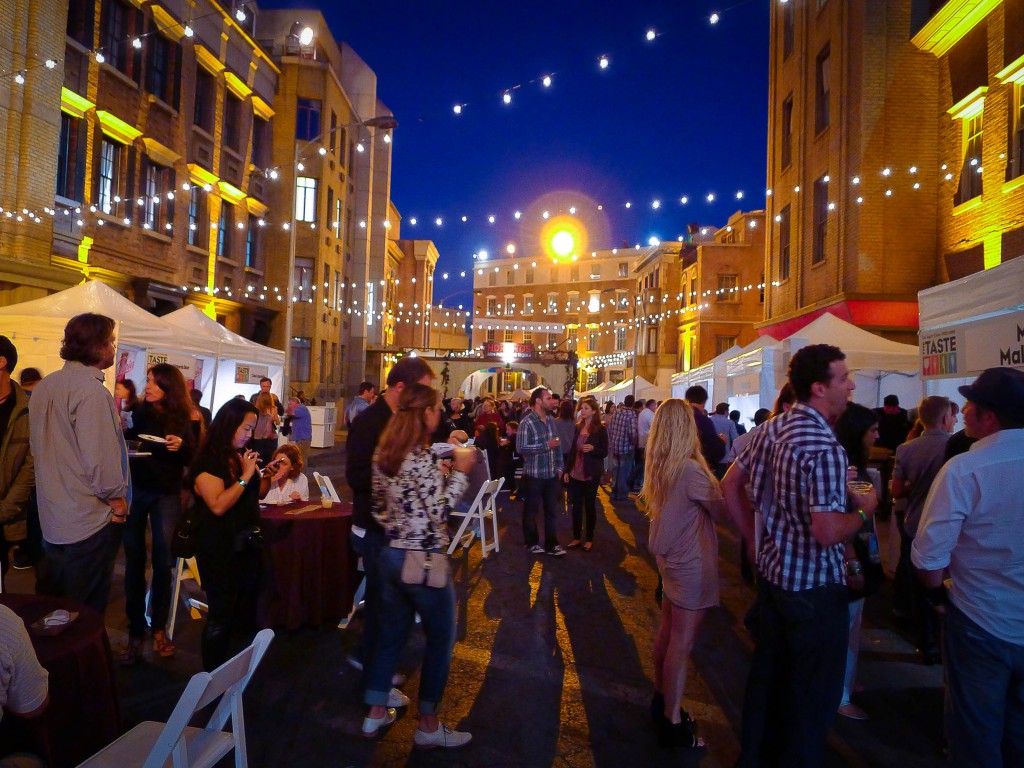 There were so many tacos to choose from. I had a hard time deciding on which ones to eat! I honestly thought that I would be able to eat a sample from every single vendor. I knew I was in trouble at taco #3.  That's when I belatedly started a plan of attack with my friend, Aya, whom I had invited to join me on this taco extravaganza! The idea was that we would start splitting the tacos.  That strategy worked for another 3 tacos.  I'm sure it didn't help that we were also drinking Dark & Stormy's, margaritas, tequilas, and various wines along with all of our taco bites.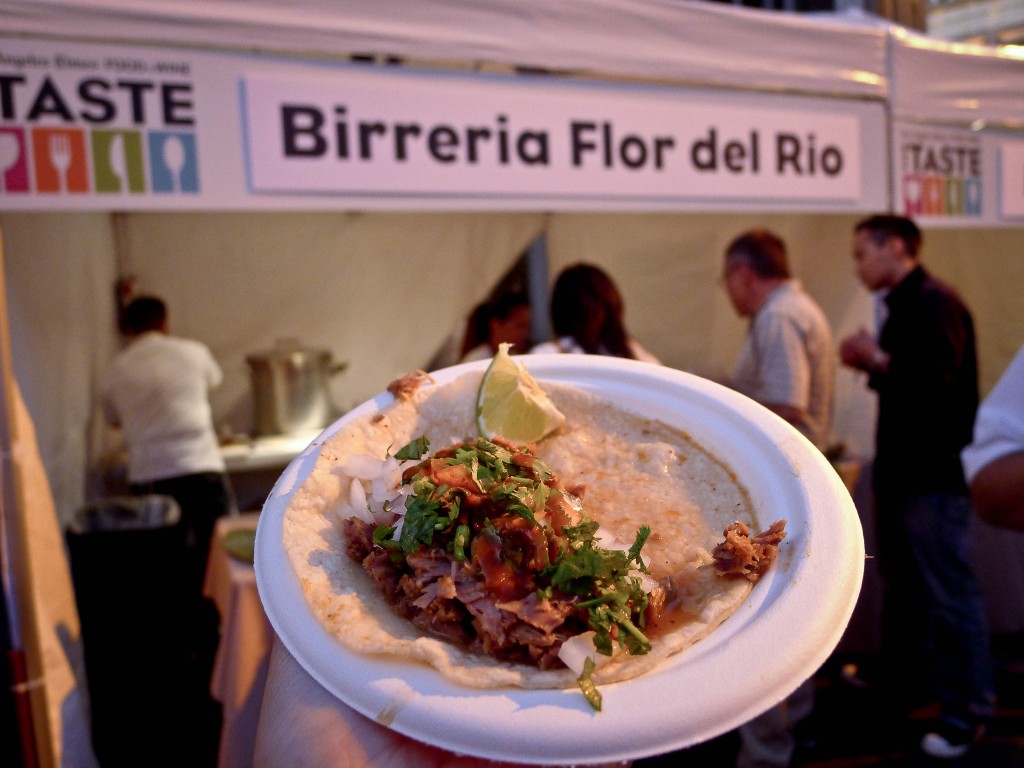 There was an amazing array of various tacos – from Pho Beef Tacos [Xoia Eats] to Goat Tacos! I loved the creativity of all the vendors, especially the ones who made handmade tortillas [always my favorite!].  Some vendors, like Mission Cantina also served other items like mole [yummm] and margaritas [holy hell, I must go to this restaurant to consume more of this sweet nectar].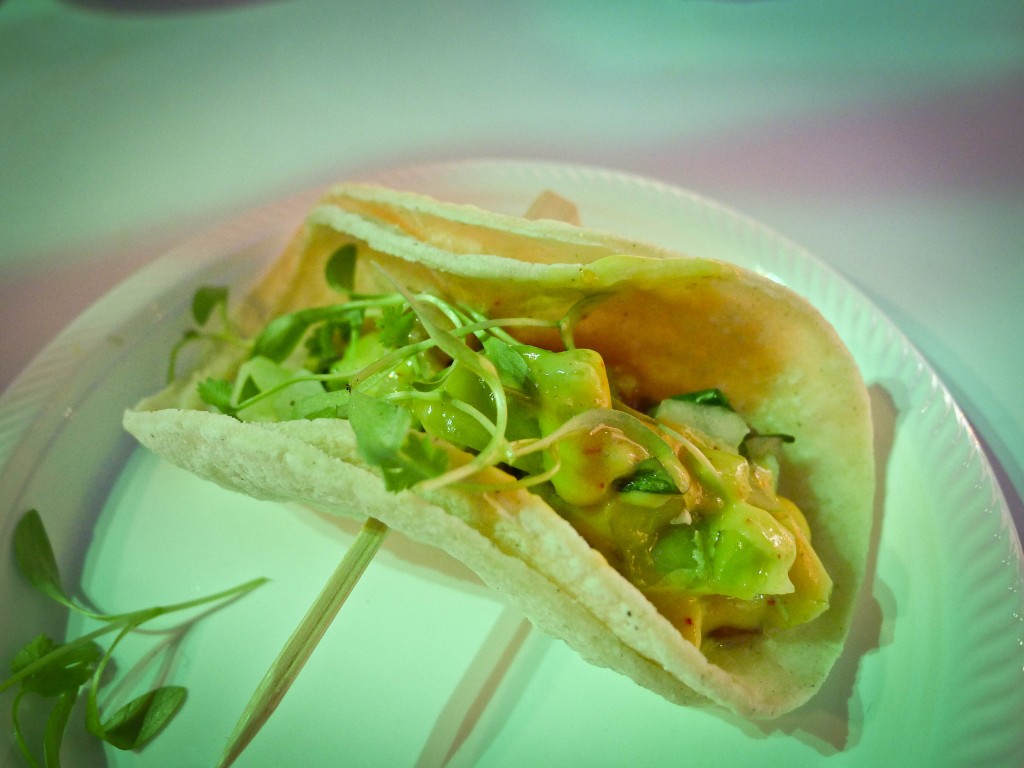 My favorite, by far, was the one sponsored by Fiji Water* – a Pig Cheek taco with Hoisin Liquid Queso, covered in an amazing Green Tomato Salsa.  The chef that created this tasty bite was Chef Steven Fretz, currently the Executive Chef for Curtis Stone Catering, formerly of Michael Mina XIV.  As I had stuffed the taco down my gullet and licked up the plate from any remaining salsa, I had to stop myself from saying or doing anything to further embarrass myself so I wisely left the area.  I'm crossing my eyes, fingers, and toes in hopes that I can score the recipe for this amazing Green Tomato Salsa.
The Taste continues on today through Monday [tonight's Street Eats looks like a total winner!].
Tickets are still available at: http://events.latimes.com/taste/
*Disclaimer: Although Fiji Water is a subsidiary of the company that I work for, my thoughts/opinions were my own. Having said my little disclaimer, I'm pretty darn proud of them for scoring Chef Fretz.