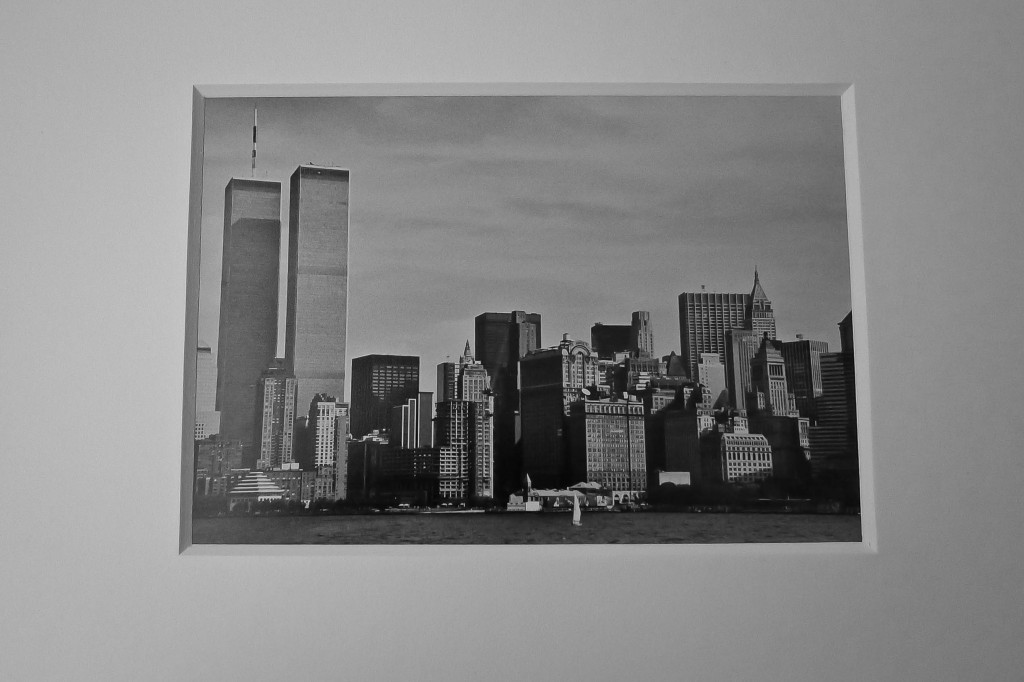 Everyone knows someone who knew someone who was in one of the World Trade Center buildings or planes that day.  Someone who was supposed to be there, someone who missed their flight or someone who narrowly escaped the falling buildings. For me, it was my cousin's husband, Robert Ideishi, who narrowly escaped the building before it completely crumpled to the ground. The dust chased at his heels as he obeyed the fire fighters and police offers who urgently instructed them to run from the building as fast they could, as far as they could. New Yorkers will forever have a place in my heart for helping all of those who ran from the WTC, as the residents of New York ran back into their homes to bring down bottles of waters, towels to wipe the dust off survivors, and literally, one person who offered the shirt off his back to Bobby.
I don't know a person who can't remember where they were or what they were doing the day it hit and the moment they found out.  I was in bed slowly waking up by turning on the news.  I bolted out of bed in horror as I watched the 2nd plane crash into the WTC.  I could not tear myself away from the television. I didn't want to leave for work but after hearing that all flights were grounded, I knew I had to get to work to figure out a plan of action for any of our employees who were out on the road on business trips.
The photo I have at the top of this post was taken in October 2000, almost a year before September 11, 2001. My dad wanted to go up to the observation decks of the World Trade Center, but I didn't want to wait in line, so he went on his own.  In my laziness, I believed that I would see it the next time I was in New York.  I keep this photo by my front door as a reminder not to put off things for "later".
There are a lot of things that we put off because of time, money, or other priorities. I seem to let my own laziness and fears prevent me from doing the things that I know I should or could be accomplishing. It's one thing to be practical. It's a whole other thing to put up barriers to the things that I want need to accomplish. Don't let yourself be bogged down with all the excuses for not going after what you need to achieve. Don't be your own roadblock.