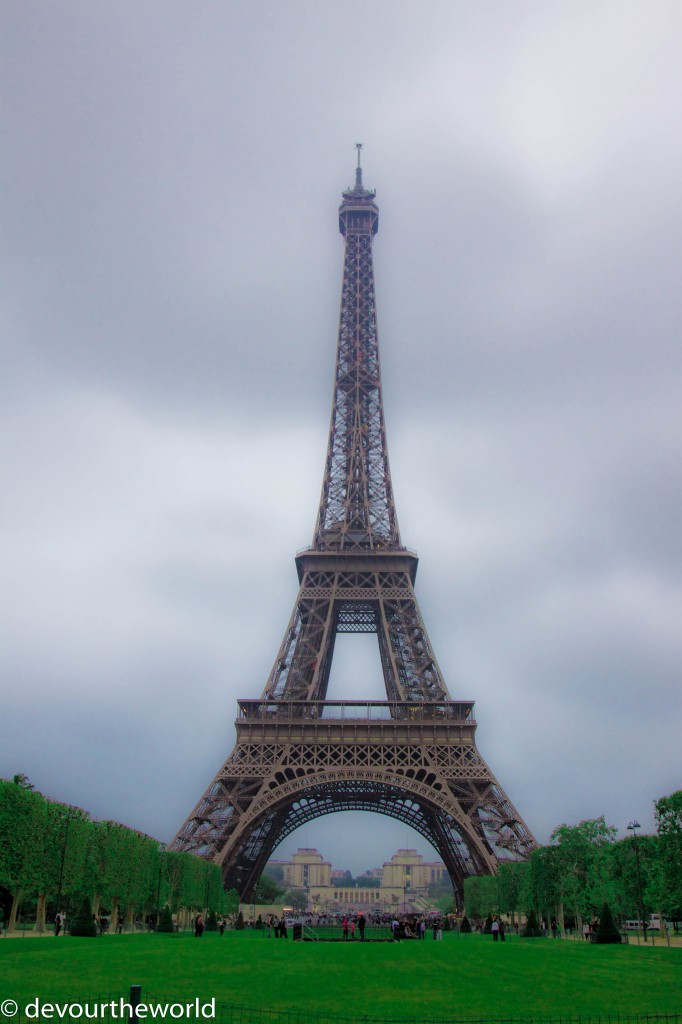 I'm going to share something with you that I know won't be a popular statement.  I know that people are going to tell me I'm crazy – I've heard it often enough to know [both in general AND in regards to the following statement].  Of all the places, structures, and buildings in Paris that I've seen, the Eiffel Tower is the least impressive to me. I hate to say it but I was expecting something along the lines of my reactions to Notre Dame or the Statue of David – a sight to take my breath away.  Instead, what nestled in my breast was something akin to heartburn.  Actually it was closer to apathy.  There was just no reaction in the area where my heart should be.
The first time I was in Paris, I took a "behind the scenes" tour of the Eiffel Tower.  I have to admit that I loved hearing about the myths and legends of the construction and history of the tower.  [Moreover, I loved being able to skip over the long lines for the lift since I was there during Peak Summer Season!]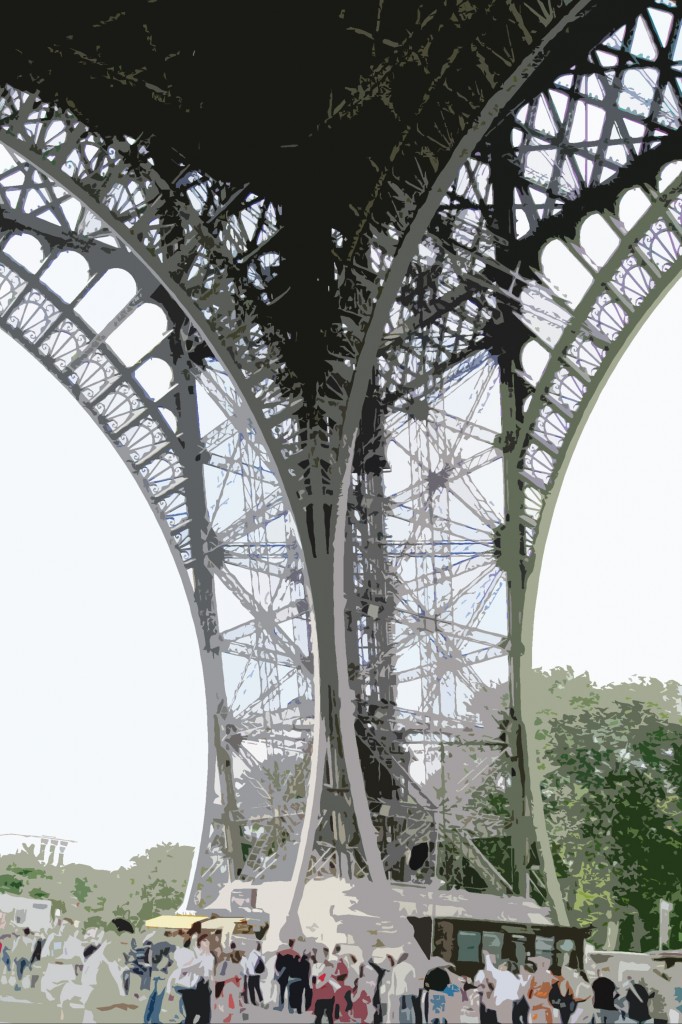 We had the opportunity to view the mechanics behind the lifts and the communication room.  During our tour of the area, I happened to look up and see the very long lift lines [below, right].  I smiled with glee as we bypassed them and jumped onto the very next lift.

When we got off the lift on the 2nd level, I finally had a chance to look at the view.  That was the view that finally took my breath away.  Unfortunately, it wasn't a view OF the Eiffel Tower.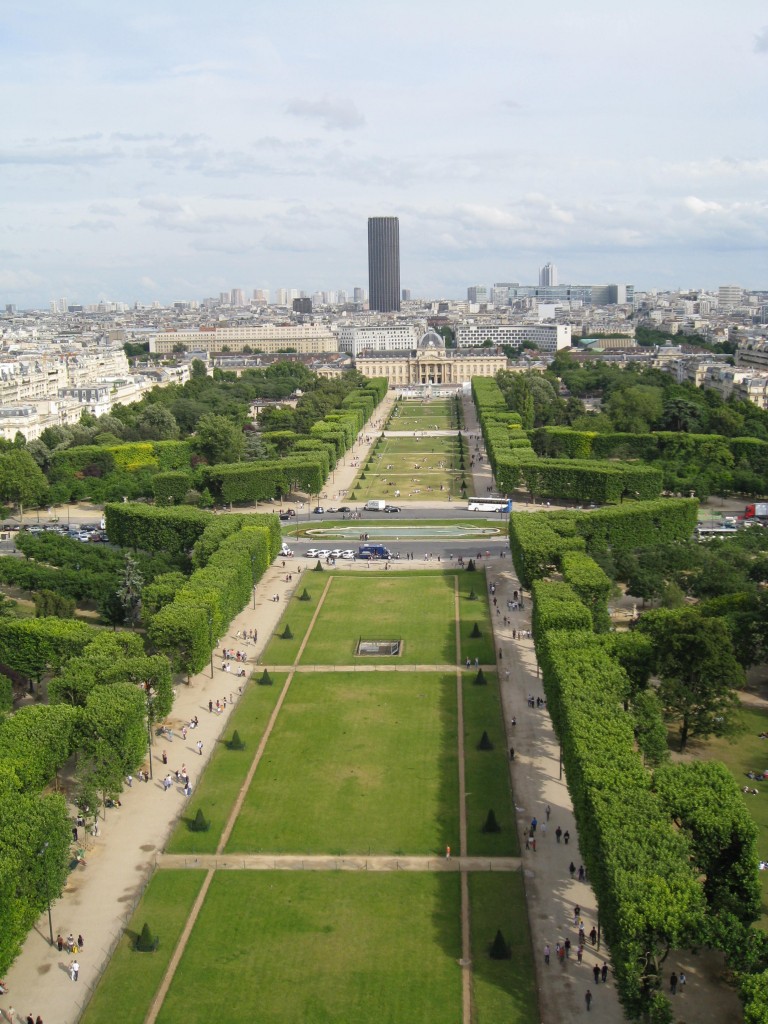 In spite of my blase attitude towards the tower during the day time, when viewed at night it does bring a huge smile to my face.
My friend, Erin, said that she liked the Eiffel Tower because it told her that she was in PARIS.  I can understand and relate to that.  It's an identifier.
Perhaps I haven't given it a chance to grow on me. Maybe the next time I go to Paris, I'll have an epiphany…the chorus of "Hallelujah" may strike up and that funny fluttery feeling I get when I see Notre Dame may come to life in my chest. Doubtful, but I will allow that it is possible.  After all, it does mean that I'm back in Paris!