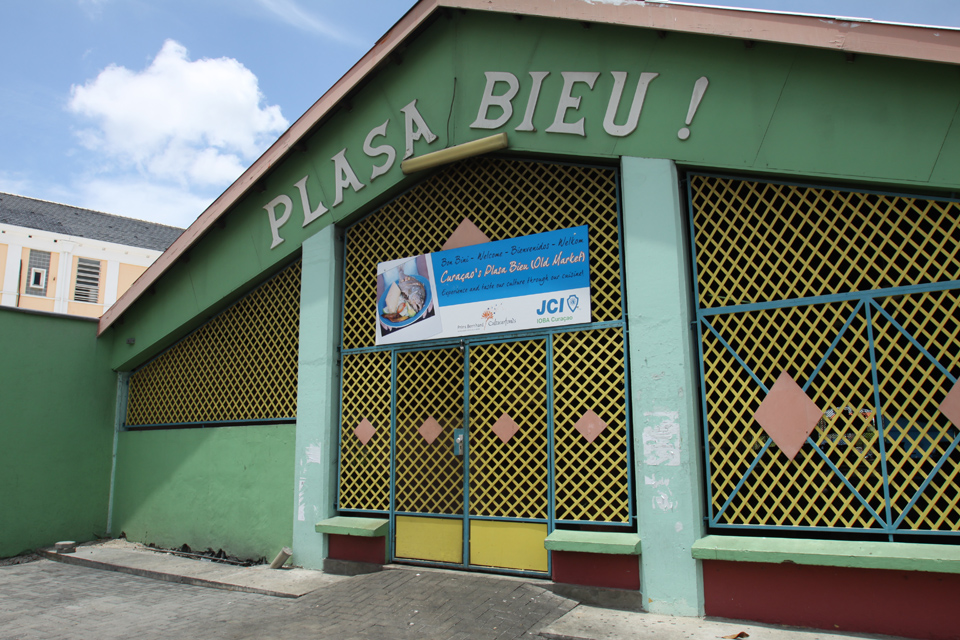 I lied to you.  I feel terrible about it.  I told you that I had deleted my photos from the rest of my Curacao trip.  Wait.  I just lied again – I don't feel too broken up about it.  I discovered that I had downloaded the rest of my Curacao pictures in some other random file called "San Francisco".  Because Curacao is no where near San Francisco.  I do dumb things like that all the time.
SO let me continue on my Curacao trip with something near and dear to my heart – food.  Plasa Bieu is where the locals go to eat, cafeteria style, a hearty meal for a very low price.  It's located in Punda, not too far from the Floating Market.  It's only opened Monday – Friday from 10am – 3pm so you'd need to adjust your schedule accordingly.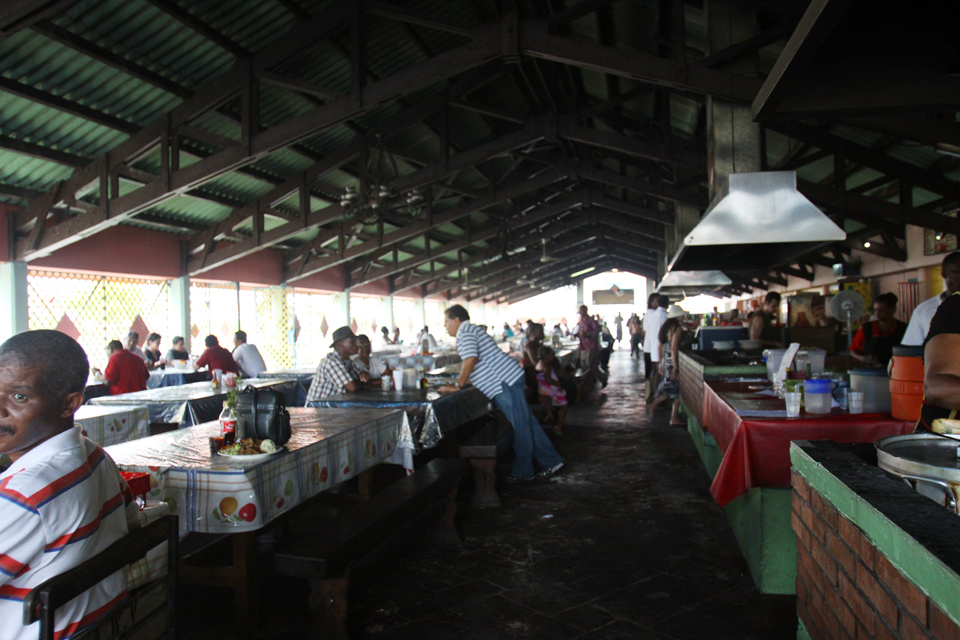 Plasa Bieu consists of row after row of vendors – Chinese, Jamaican, and local flavors, with communal seating on the other side.  This is definitely my kind of joint to eat at – filled with locals.  I was lucky enough to be taken there by a Dutch National who grew up on the island and knew his way around. He chose Zus di Plasa Aki.  He said that this was the "best" of all the vendors and where he always came to eat with his family.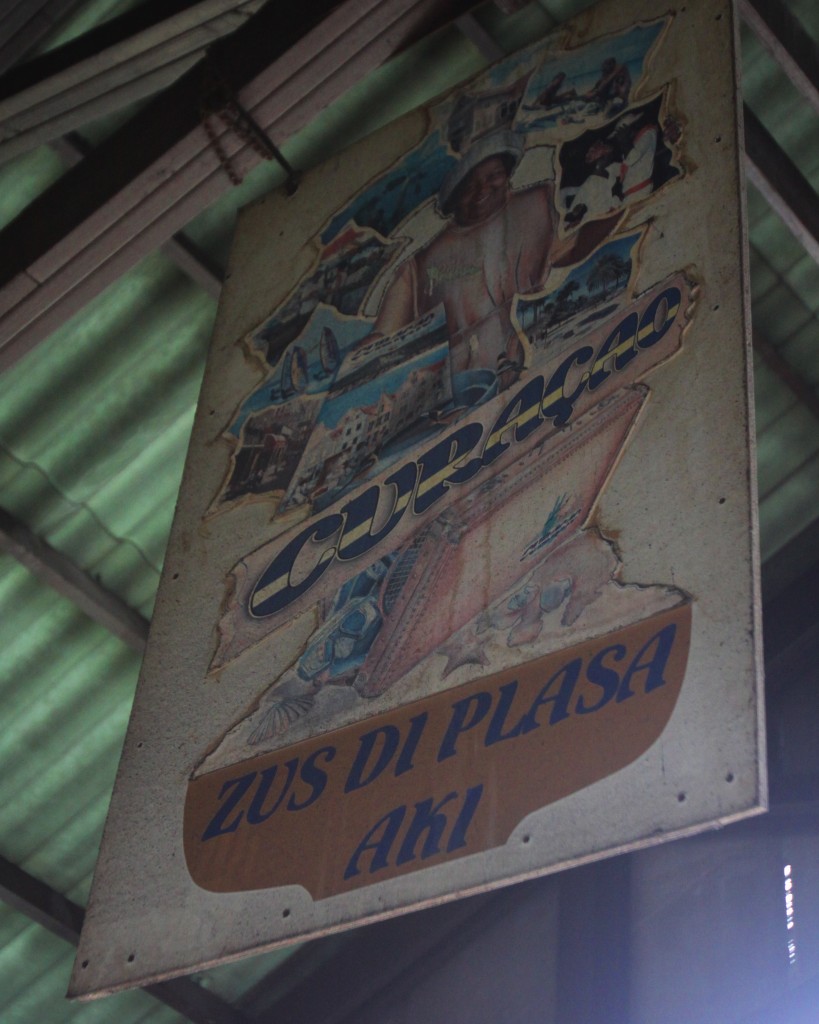 I took in all the sights and sounds.  I looked at my menu and walked up to the "kitchen" where I perused, sniffed, and asked questions.  So many choices and only one meal to try it.  I didn't want to make a mistake.  I was torn between trying the oxtail stew and the goat stew.  Thankfully, the waitress recognized me for a newbie when I told her I wanted one of everything . She took pity on me and offered to make ONE mix plate so that I could try them both.  Yay, me.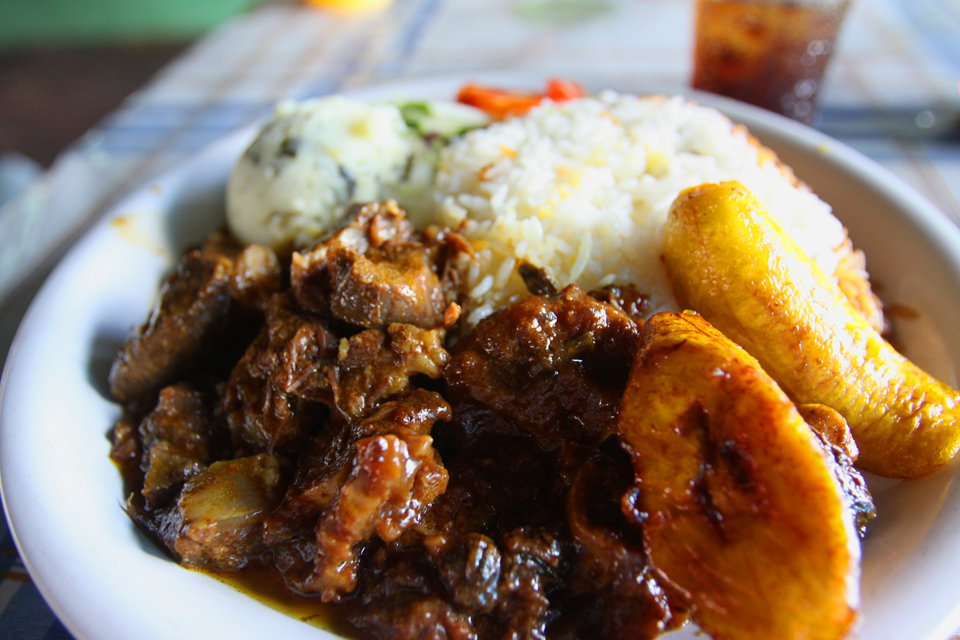 I was so pleased with my dish – both the oxtail & goat stews.  The richness and salty, spicy flavor of the stew really filled my mouth with a burst flavor, especially when I paired it with the sweet plantains.  That's when I saw HIS dish…and I almost reached across and speared it with my fork.  The only thing preventing me was that it was my first time meeting him and I didn't really know him.  I had a sneaking suspicion that it would've been awkward.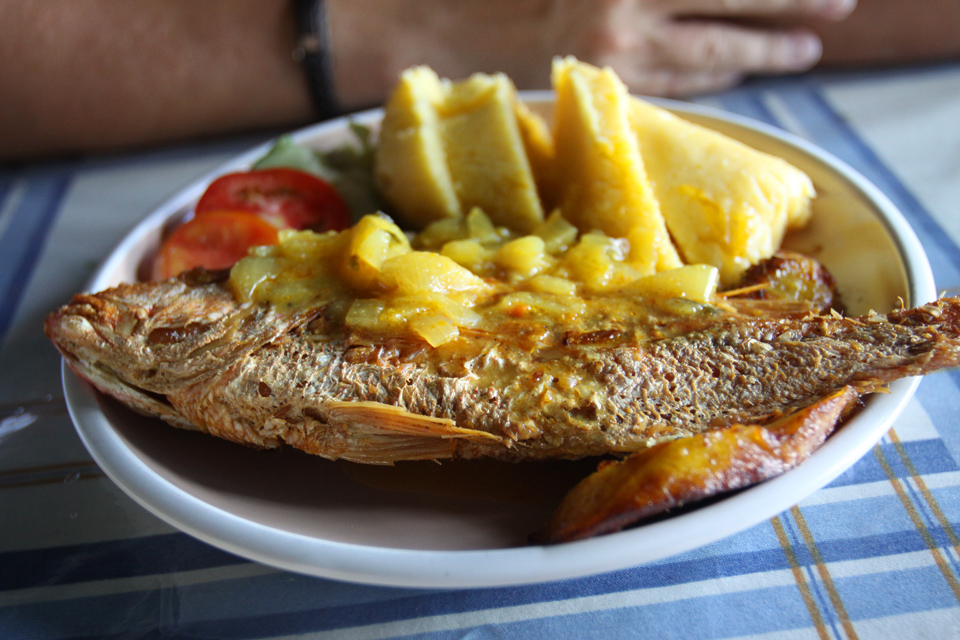 I love deep fried fish – this one was so flaky with this wonderful salsa over it.  I promise you, if we ever have a meal together and you have deep fried fish, I'm diving in.  There's no stopping me [and don't try to tell me that I should order it.  That's boring.]
If you find yourself in Curacao and need to find a place to eat, thumbs up from me.  Go here and try some goat or oxtail stew!!!  [and find someone to order the deep fried fish so you can have a taste!]