When I was a girl growing up, my parents loved to torture take us on long, long road trips around the Western United States.  My mom was always great about making sure that we had a ton of food for our long journey.  The selection ranged from teriyaki chicken, to potstickers, to the ever satisfying omusubi.
On our road trip to our Colorado Dude Ranch experience, Carrie suggested that we bring homemade and healthy food with us instead of stopping off for JUNK FOOD.  Don't get me wrong, I normally always stop off for junk food…I live for junk food but I thought how fun it'd be to try something different and eat healthy!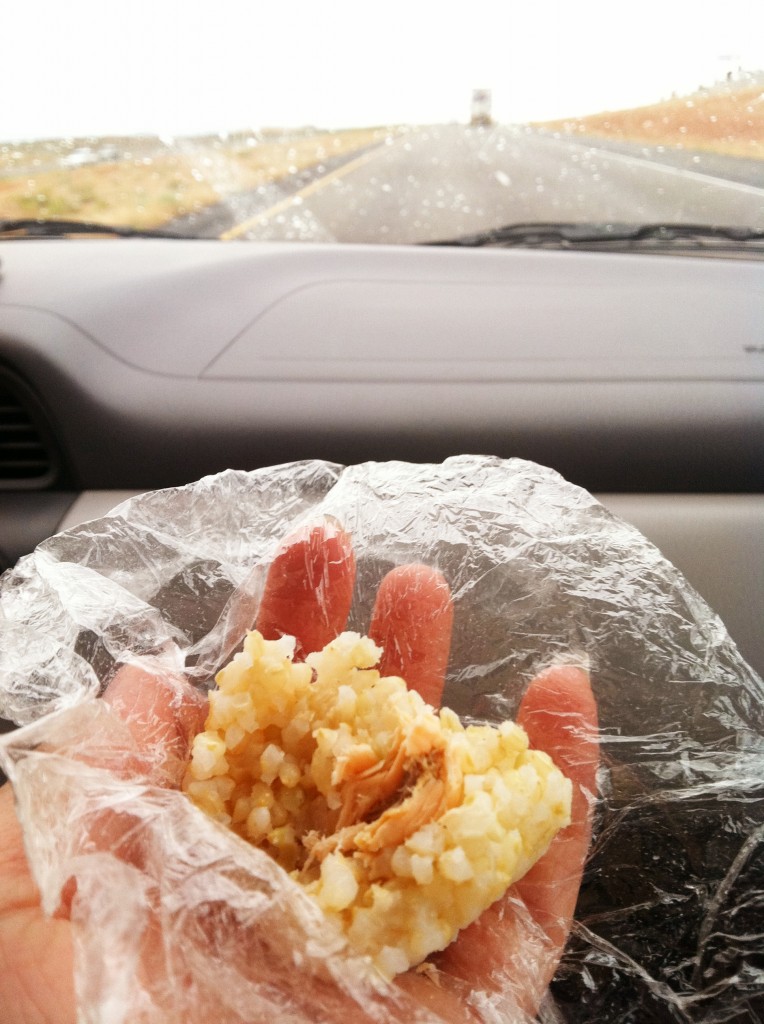 The Salmon Yaki Musubi is perfect – a portable, gluten free, protein filled, whole grain treat. I have to admit that I probably ate 5 of those things before I even hit Las Vegas.  I don't even want to know how many calories that translates into.  I keep telling myself that it's healthier since I use brown rice instead of white rice.
On the trip I had made it without the "Yaki" [grilled] part of the musubi because I was running behind. But my favorite is to have a bit of crunchy shoyu rice around the rice ball.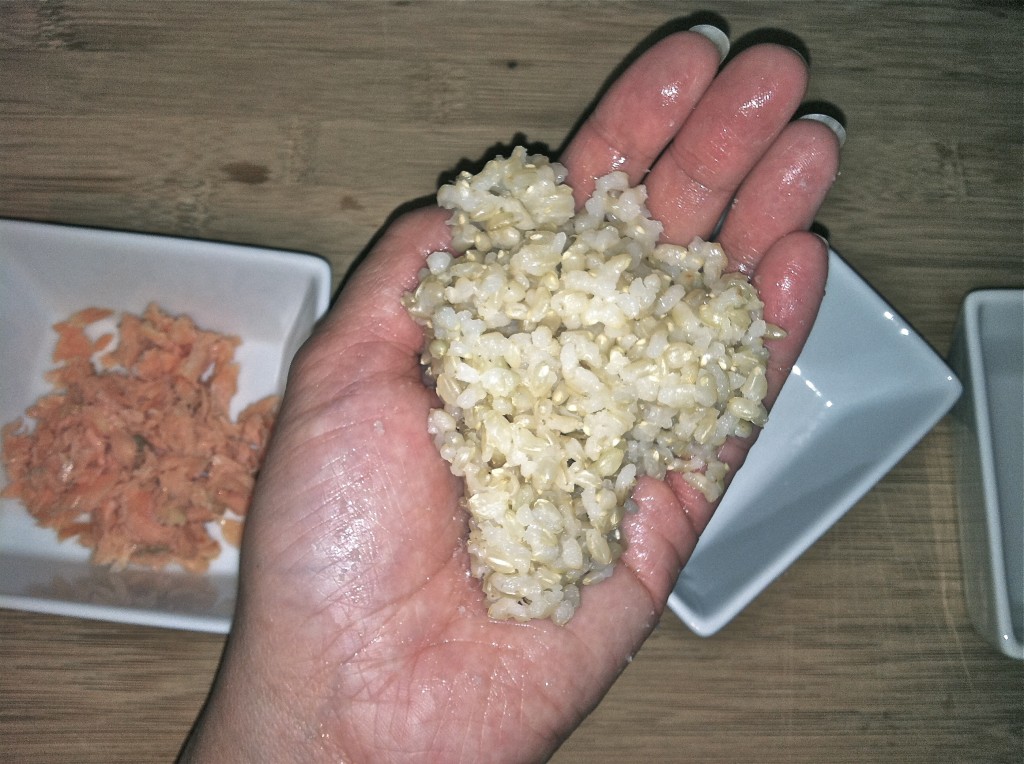 For recipe & how to instructions on how to make the onigiri, please visit Just Hungry's Tutorial on how to make a musubi.  For this recipe, I used 4 cups of brown medium grain rice with about a one-third to half cup more water than instructed to make it a bit stickier.
I set up my mise en place so that it went from water to salt to my salmon filling.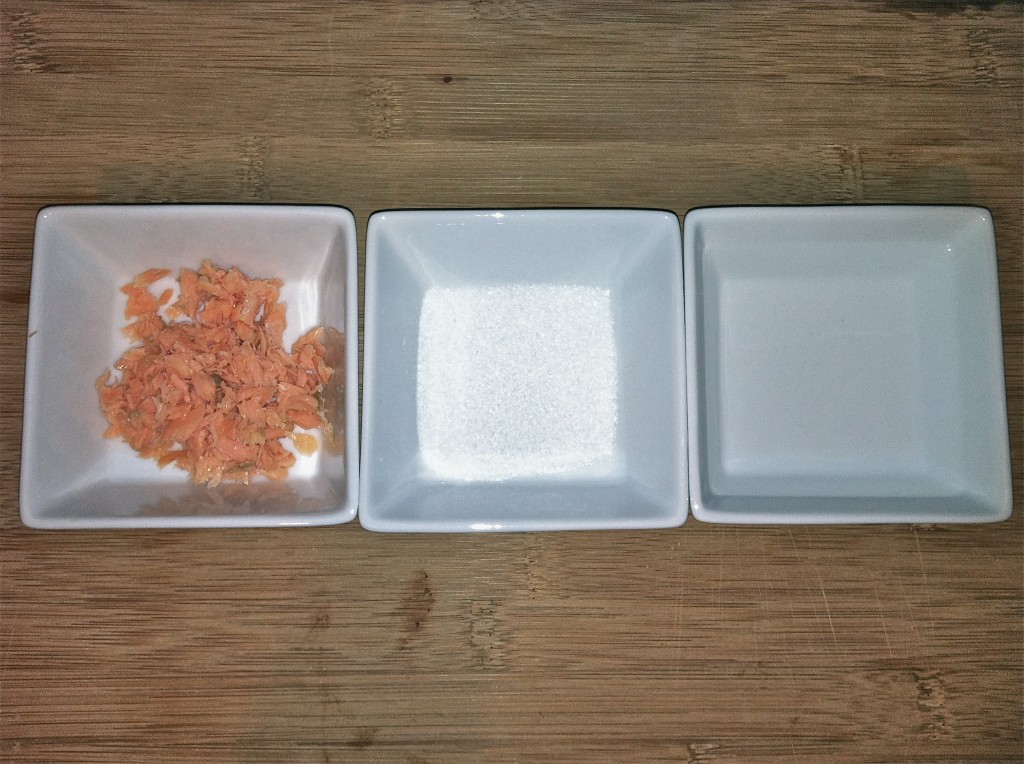 I dip my hand in the water, salt it, then place a clump of rice in the palm of my hand.  Then I place the Salmon filling into the rice, then cover it up with some additional rice.  Cupping my two hands together, I form a triangle shape out of the rice ball.
In a lightly oiled heated non stick pan, I lightly brush soy sauce on the sides of the rice ball and grill until slightly crisp.  Wrap with seaweed and enjoy!