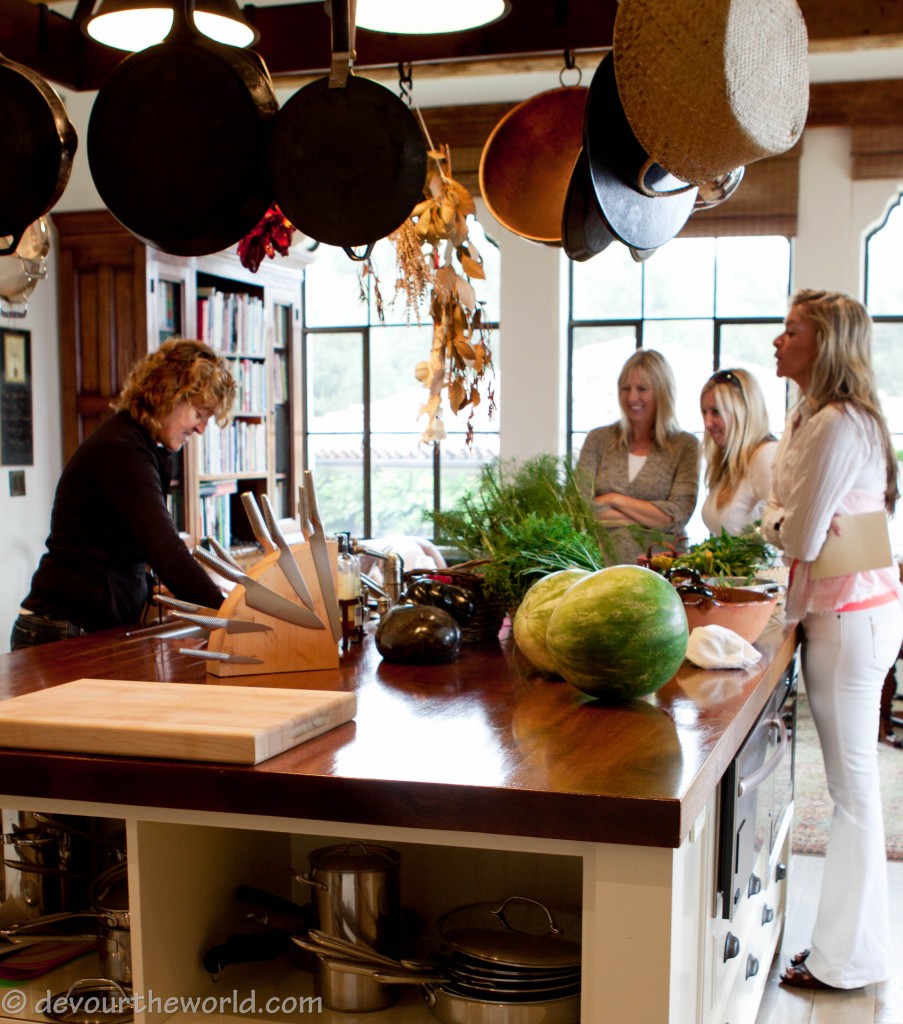 My friends, Aya [a Vice President], Shirley [a business owner], and I [a meeting planner]  are constantly trying to get together.  It's sad to admit that we just can't get it together.  If left to our own devices, we'd probably see each other once a year. Maybe.  Thankfully we don't have to rely upon ourselves since our Organizer, Aya's husband, Miles, somehow manages to wrangle us together [which is a lot like herding kittens], set a date for us, make the reservations, and create an itinerary with directions for us.  He has commented more than once that it amazes him that we can successfully do what we do, when we can't even set up one Girls' Day Out [again, see herding kittens comment].
For this particular Girls Day Out, we found Market Forays in Santa Barbara, hosted by long time Santa Barbara resident, Laurence Hauben and her talented daughter, Julia.  We were met at the docks by Laurence with a steaming hot basket of Madeleines cookies.  We were off to a great start and we had yet to say "hello" to each other.  In addition to our GDO group, there were another 3 ladies from Orange County – the "church ladies", and a lovely couple from Denver celebrating their 10th Anniversary.  After receiving our directions on paper and our recipe books, we were off to the boat to pick up our Spot Prawns for our feast.
These Santa Barbara Spot Prawns, caught by Stephanie Mutz, are highly regulated, following sustainable practices as outlined by the Monterey Bay Aquarium. We picked them up at the Saturday Fisherman's Market located at the Santa Barbara Breakwaters.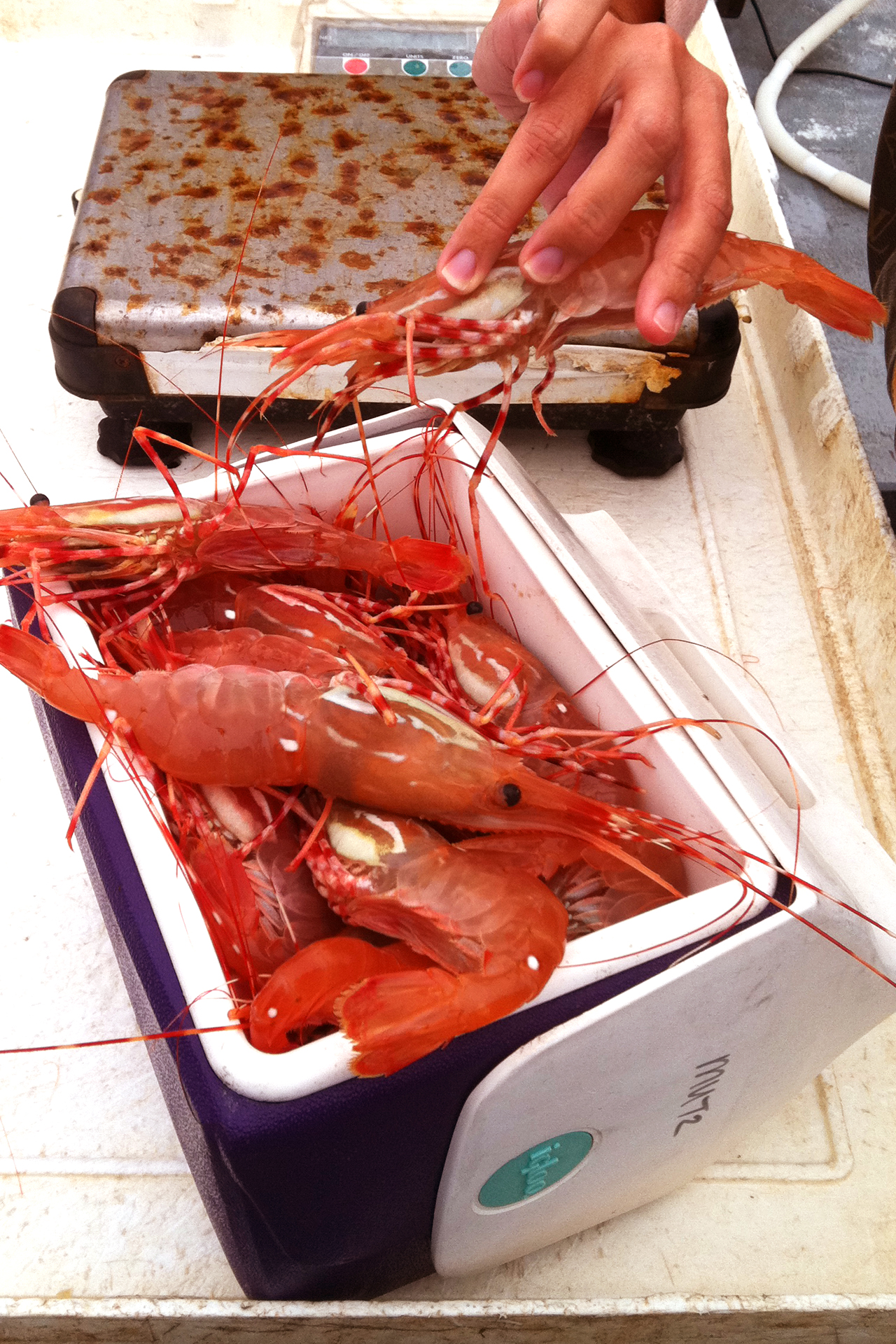 These wonderful crabs at the docks were a steal at $3 per pound for rock or spider crabs!  I wish I had a cooler with me to take home some goods.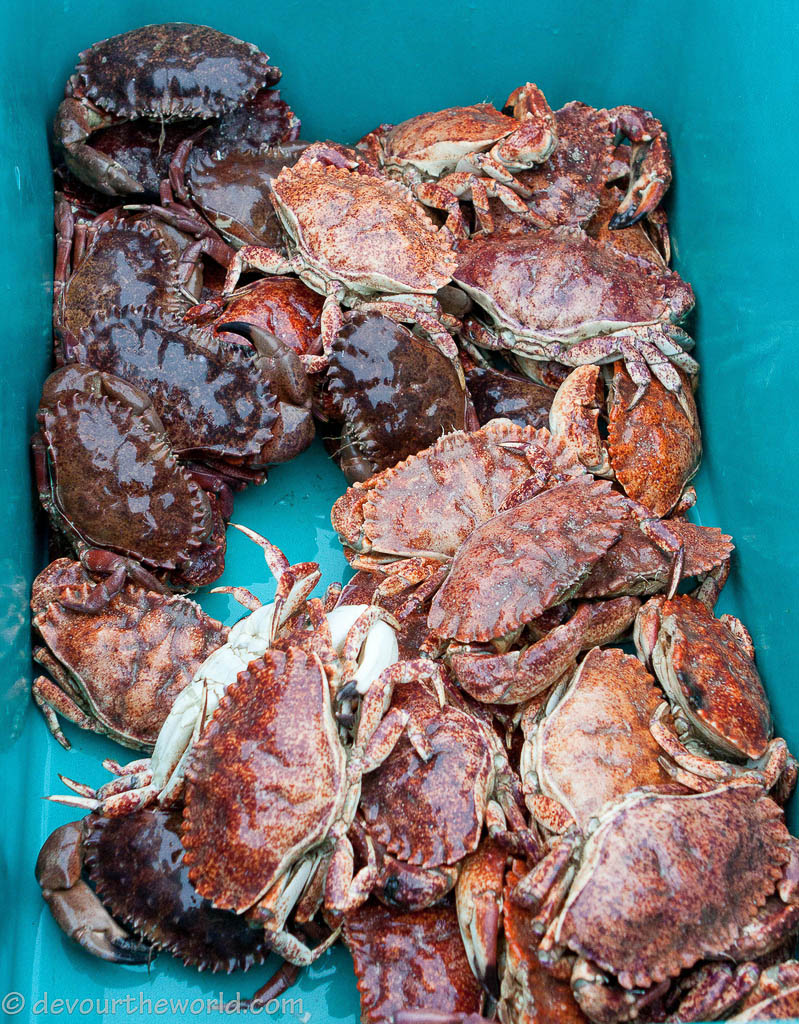 The trip to the Santa Barbara Farmer's Market garnered some precious jewels to use for our feast.  I loved learning about our local California produce. I was amazed to find things that I haven't seen before – like caviar limes [for $30 per pound!] and creamy heirloom beans.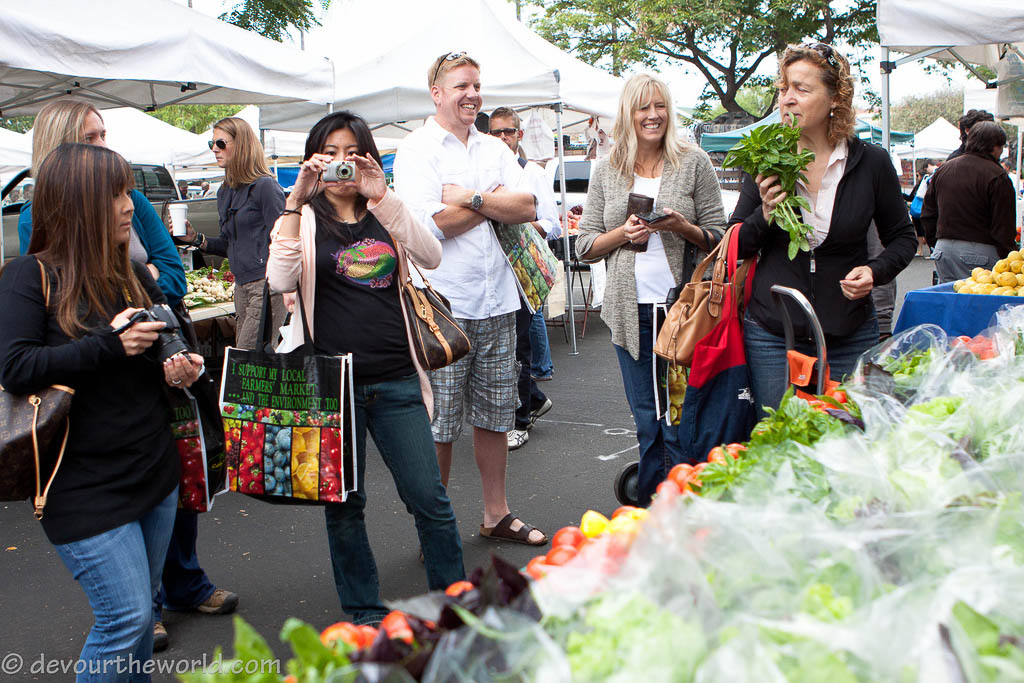 We gathered up our ingredients and headed up to the Montecito mansion where we'd be putting together one of the most enjoyable meals I've had in years!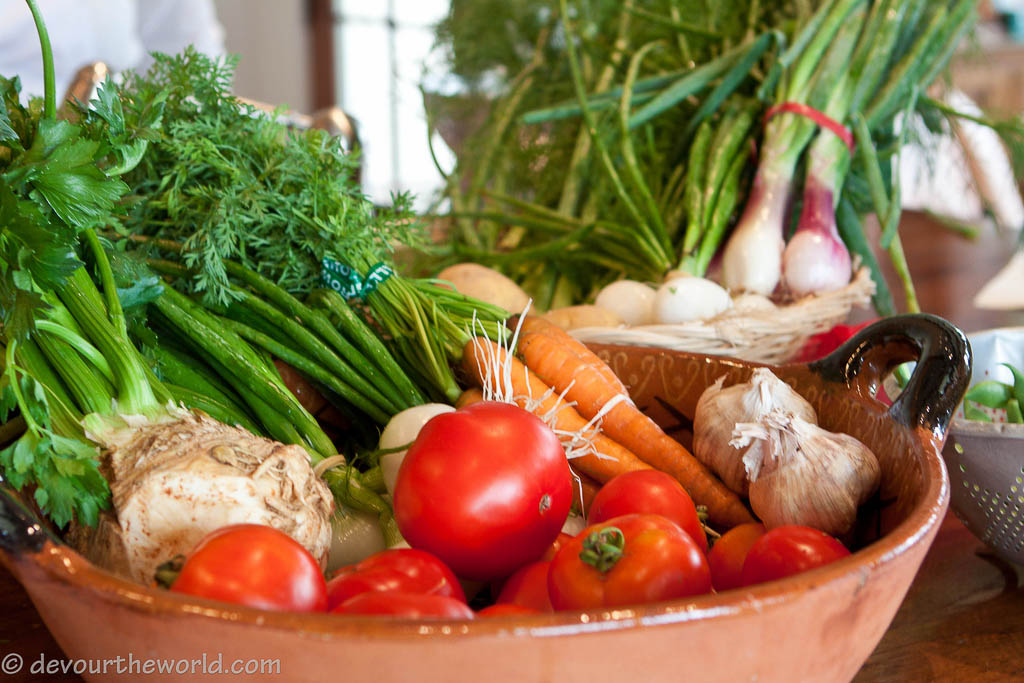 The kitchen and pantry was a culinary dream.  At least, MY dream…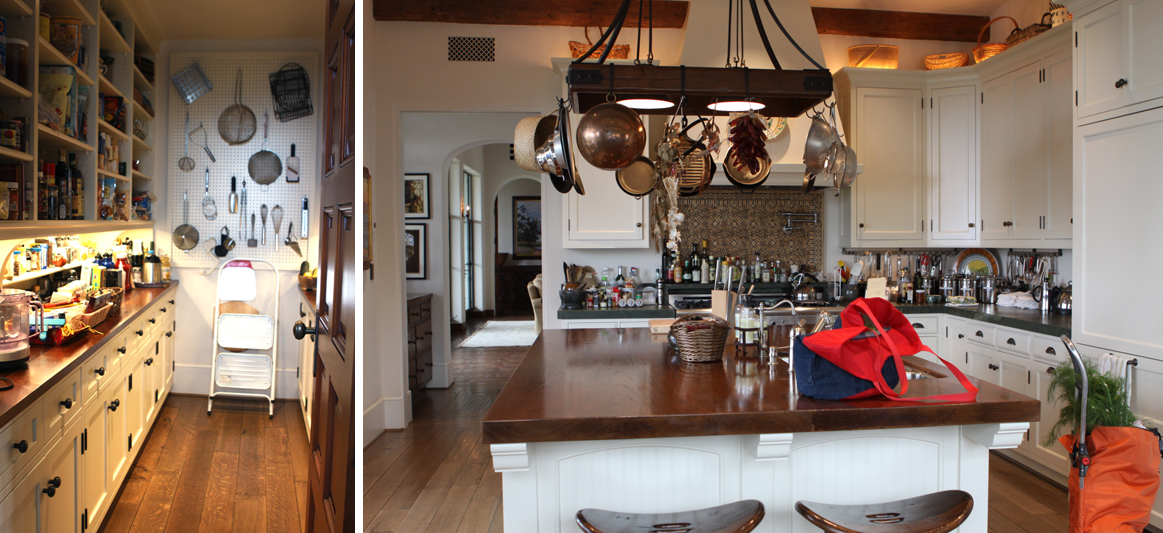 We got settled in with instructions and a glass of wine [not necessarily in that order] and were having a blast even before we started.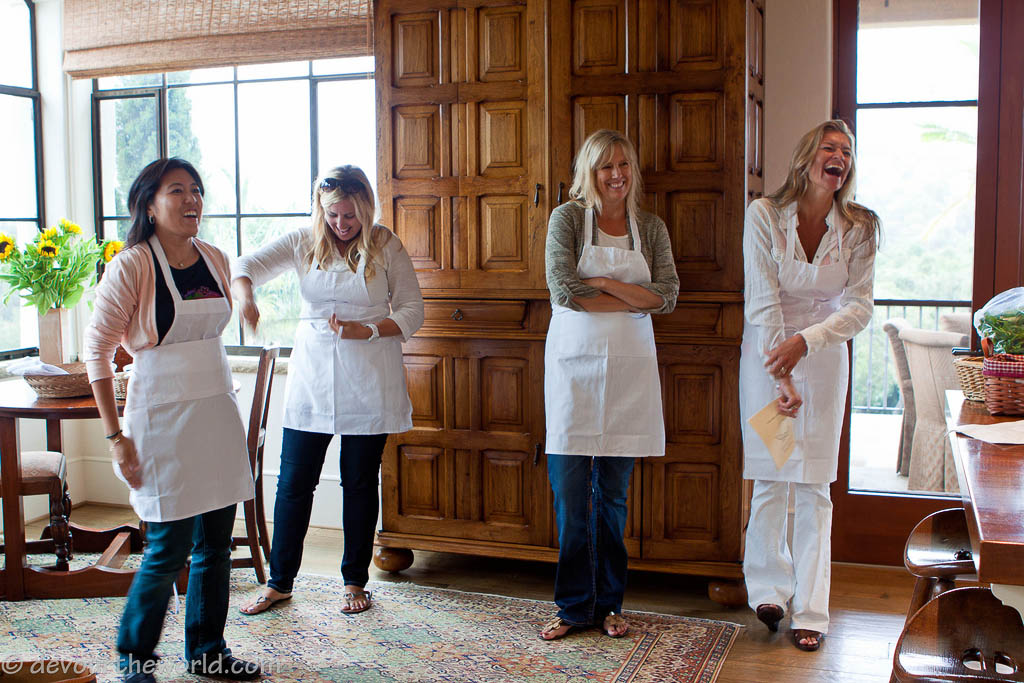 We began prepping all the market goods for consumption!  I had a really, really hard time with that.  I kept eating more than I prepped.  Actually, I probably drank more than I ate. I disguised it all by pretending to take a lot of pictures.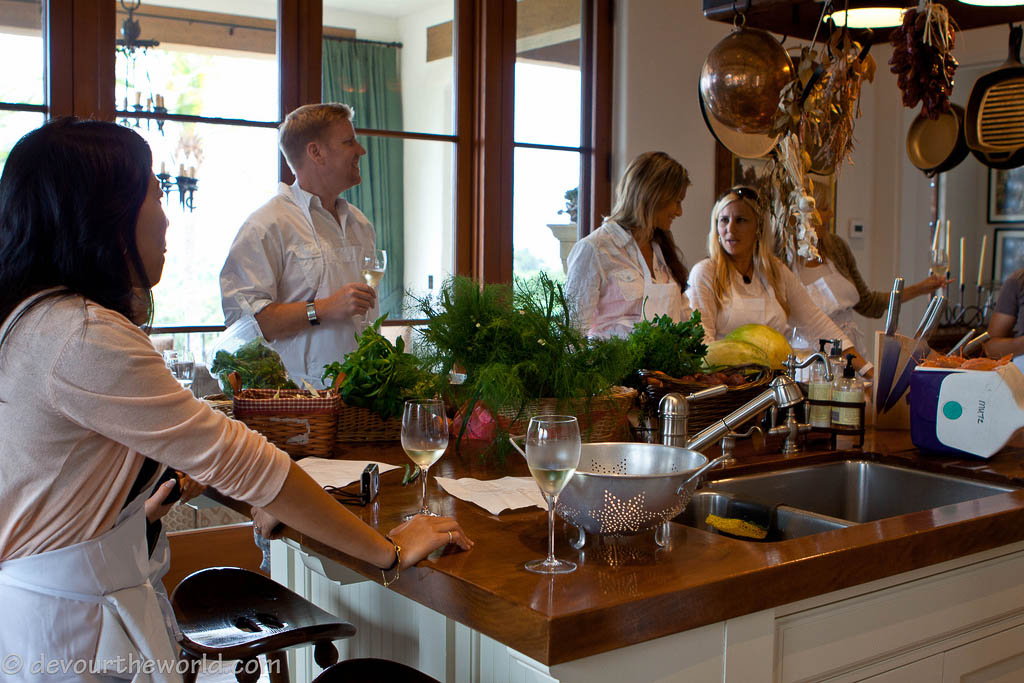 So I took pictures of the grilling, the cutting, the rolling…we had a fabulous time practicing our skills.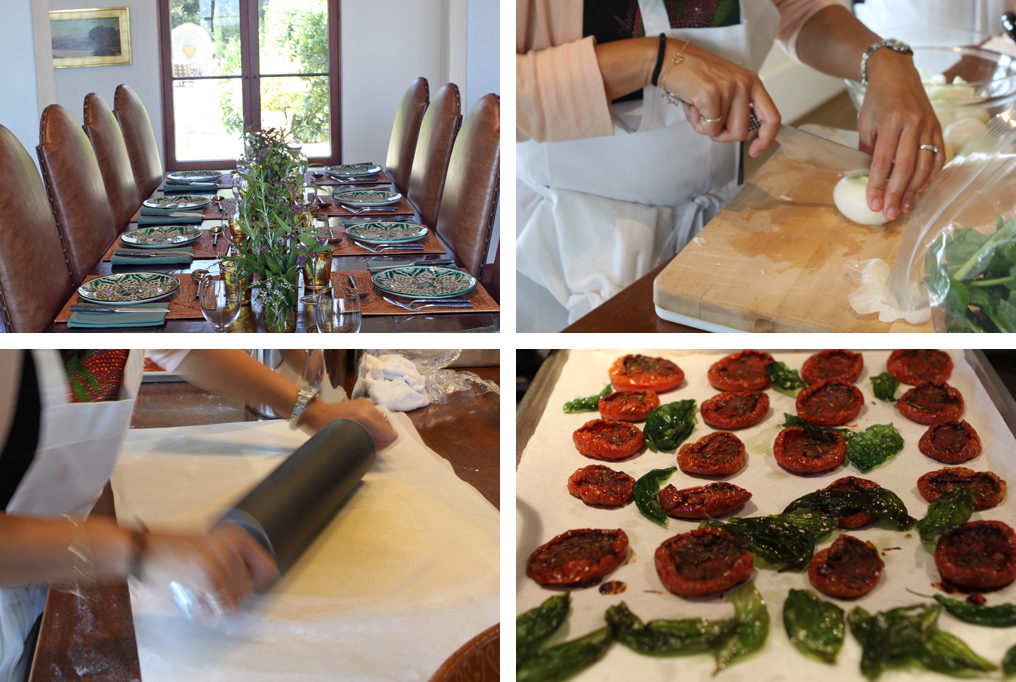 What I loved most about this class wasn't about measuring or following a recipe – it was all about taste and quality ingredients! I learned techniques that were practical in my every day cooking.  We feasted on so many courses, sure that we'd never be able to eat another bite.  We worked hard for our food [well, at least some of us did].  We earned it.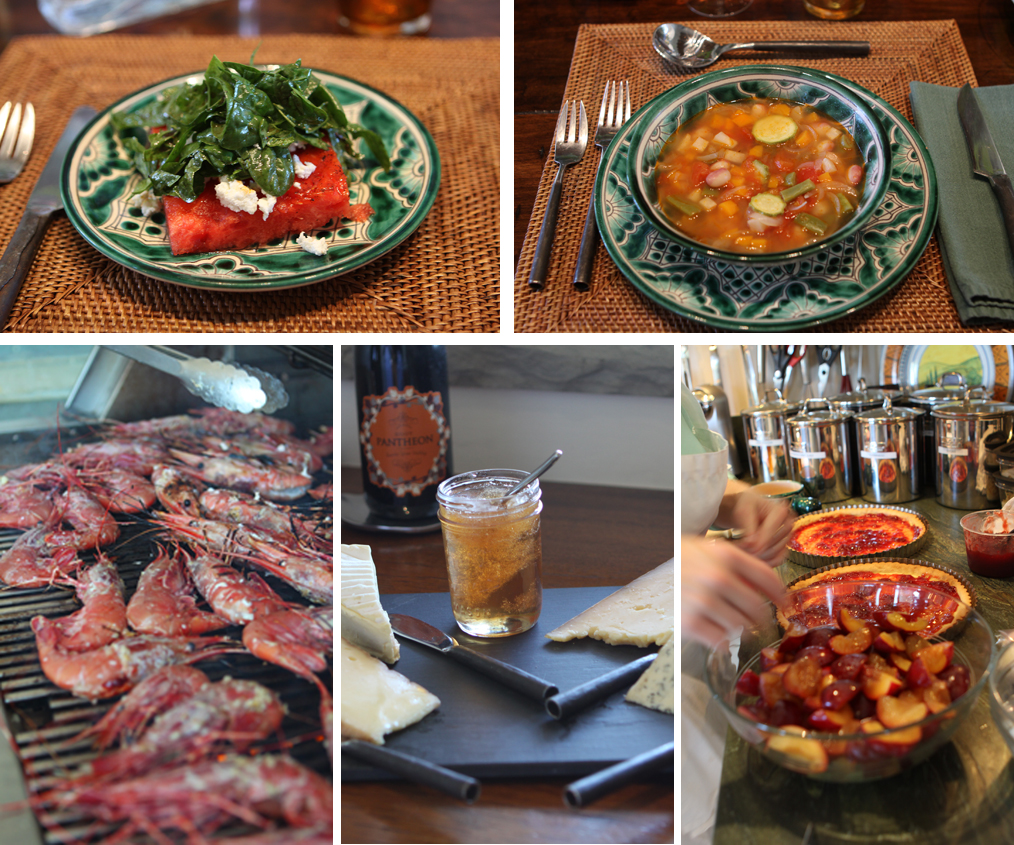 Market Forays
To secure a spot: phone: 805.259.7229 email: info@marketforays.com website: http://marketforays.com