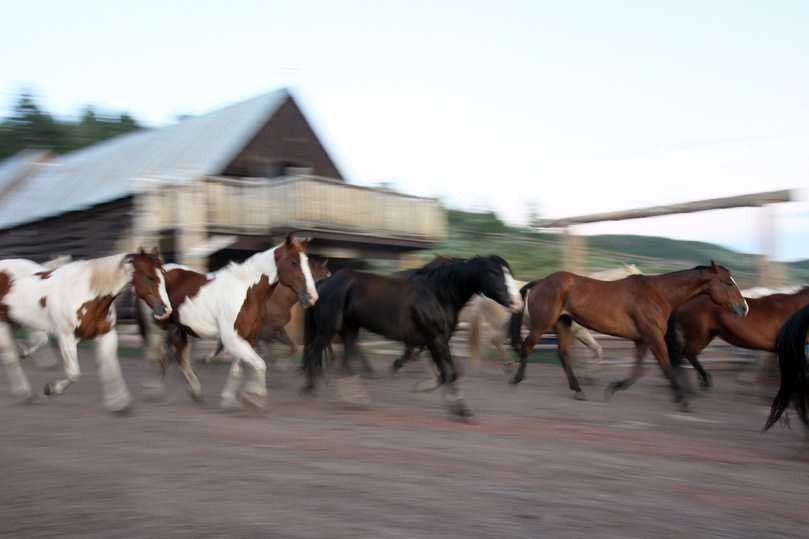 Ranch Life. What do I know about ranches and cattle drives outside of what I've learned on Bonanza, City Slickers, and The Pioneer Woman? Right. Absolutely nothing.  Which made it an even bigger incentive when my friend, Carrie of Deliciously Organic, invited me to join her & her girls on their Colorado Dude Ranch Adventure to Black Mountain Ranch in McCoy, CO.
When I told my friends and colleagues where I was headed to, they all laughed and demanded pictures.  Pictures of me. On a horse.  I don't know why these people have such a hard time believing that not only have I ridden before but that I actually enjoyed the activity.  And roughing it.  Those shmucks.
Ok, let me be honest.  There was no roughing it on this trip.  I thoroughly enjoyed the use of my hair dryer, eyeliner, shower, 3 gourmet meals a day, laundry facilities, my iPad, and most importantly, a bed. I had more outlets in the cabin than I knew what to do with.  The "roughest" part of my stay was being without my cellphone and that was actually a wonderful respite from my every day hectic life!
From the moment I stepped out of the car, I was made to feel like I was part of the family.  Hands down, the staff is the ranch's best and most valuable asset.  Each person's background was more interesting than the next – a french art student, Pre-Med Students, Ski Patrol[wo]men, Tech Geek, photographer [and the guest photographer whose camera I was trying to steal], New Yorkers and Californians alike.  I just loved how each person had such an interesting story to share about why they wanted to work on the ranch. The staff added so much to my experience that I had to mention them first!
The animals at the ranch captured my heart [especially the stubborn donkey that refused to move into the barn as I watched one of the wranglers trying to push her from behind].  I had to visit the baby goats and the dogs every day.  I was obsessed with them but tried to be all cool and casual about it. I'm sure that my declarations of my intent to dog-goat-duck-nap proved how apathetic I was about those creatures.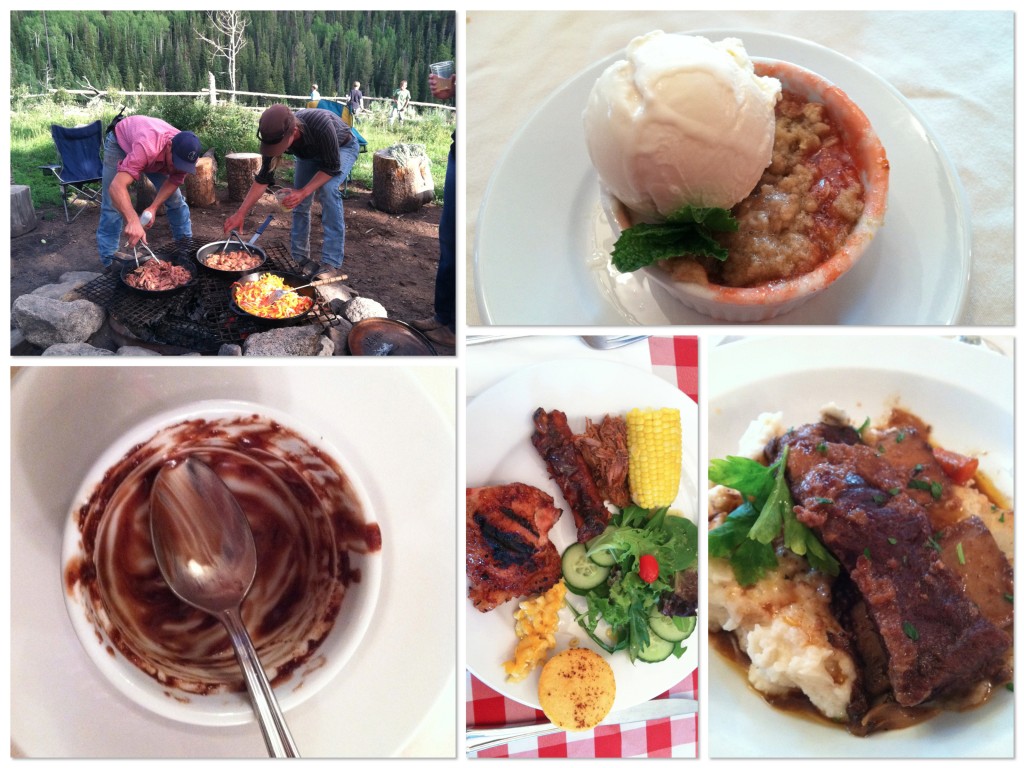 I expected the food to be hearty. I didn't expect it to be that wonderful. One of the guests, Jennifer, sighed with delight as she described the bacon as "poetry".  She wasn't kidding – it was cooked to perfection.  The hash browns were deliciously crisp and buttery, and the crustless quiches were laden with Gruyere.  The oatmeal was even wonderfully and richly flavorful as Kris, the chef [graduate of the California Culinary Academy in San Francisco], leaned in to confess that she used half and half in the oatmeal, after I accused her of trying to fatten me up to epic proportions.  By the time I left the ranch, my weight gain bordered on cruelty to the horses.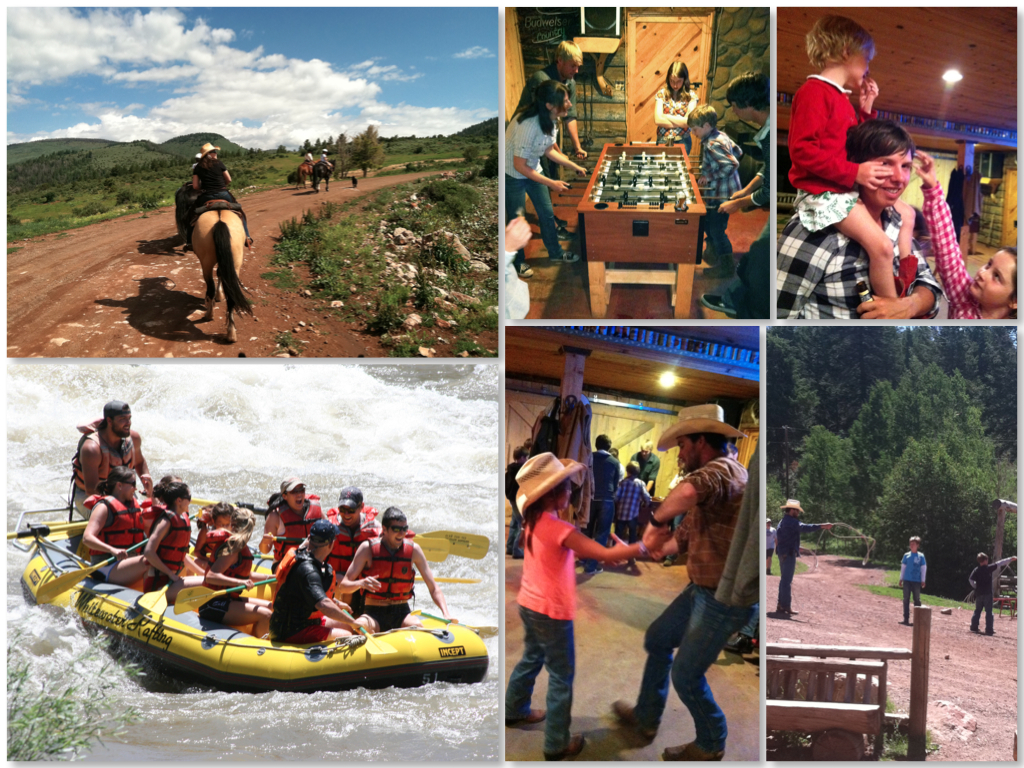 The activities weren't limited to just Horseback riding, cattle drives, and pack camp!  We also went white water rafting, skeet shooting [Unfortunately, I did not participate in this activity as I feared that I might inadvertently trip and fall while standing perfectly still to shoot], balancing on the slackline [Again, I only watched since I had tripped over a stack of my own clothes & twisted my ankle, right before this trip], aggravating the wranglers and other staff members, and dancing in the evenings [Electric Slide, baby!!]!
Most importantly, I appreciated the time I spent doing absolutely nothing.  I coveted the time I had to relax, read, and nap without all my normal distractions. One guest mentioned how excited her kids were that she would be cellphone-free during their time together.  Really, re-connecting with your family, friends, strangers, animals and your soul is what's most important on any vacation.  I was just fortunate that it happened at Black Mountain Ranch.
Meet some of the people that I had the chance to meet:
Andrew's write up on Colorado Dude Ranch, Black Mountain Ranch
Eric's amazing photos from the Black Mountain Colorado Dude Ranch
Carrie's beautiful wrap up of the trip – Black Mountain Ranch – A Colorado Dude Ranch
*Special thanks to Black Mountain Ranch for hosting us on this trip!