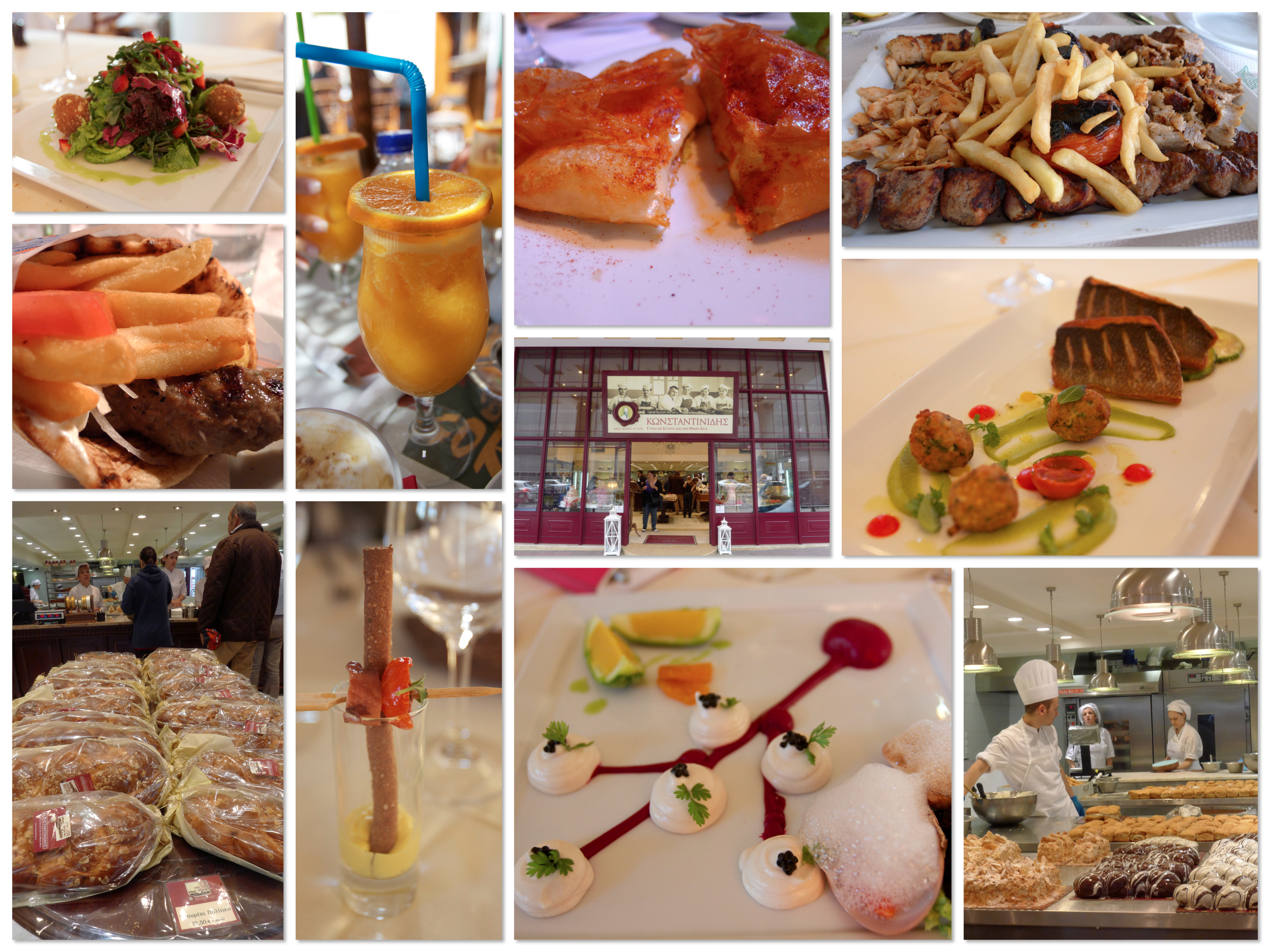 My Birthday Trip to Greece & Paris wouldn't be complete without all the food I was determined to consume.  In spite of the large Greek community in Southern California, I wasn't really up to date on what I should expect to eat in while I was in Greece [aside from Gyros, of course, which ironically wasn't nearly as prevalent as Slouvaki, meat and vegetables grilled on a skewer and wrapped inside a pita]. Generally speaking, I am willing to try anything so starvation wasn't a concern.  What I didn't expect was how much I'd love Greek food. Or how much I'd devour on a daily basis.  Or how many luscious bakeries were out there.  Or how I was actually able to throw down MORE food, just after a huge meal.  I really lived large in Greece [and got larger by the day].  I feasted upon big plates of meats, fresh seafood and vegetables, slow roasted lamb, delectable sweets, and gobs & gobs of greek yogurt.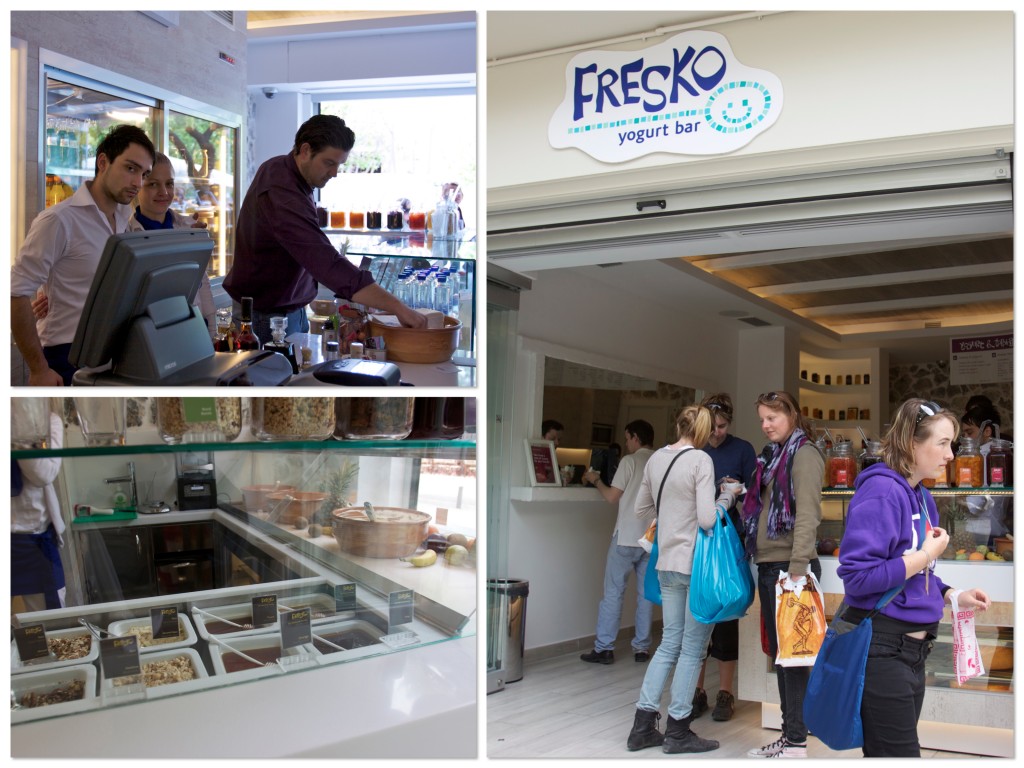 I have always enjoyed Greek Yogurt but the yogurt here was so wonderfully rich and creamy that it made all the ones I've had in the US seem tasteless in comparison.  One great discovery was a Greek Yogurt Bar called Fresko Yogurt Bar that had only been open for 2 weeks when we arrived. David, formerly from Long Beach, CA along with his wife, Sofia [photo below], is the brain child behind this concept and we absolutely loved it!  This is where we discovered our love for the Quince jam [which I brought back with me].  When Fuyumi and I asked about other locations opening up, Sofia explained to us that their vendors [preserve makers, beekeepers, yogurt makers] were local, using locally grown products so delivery wasn't as timely as they would like.  This place was busy the entire time we were there!
One of my favorite meals while in Greece was at Dolphin's near the Red Beach in Santorini.  The view from our table was spectacular – a spot right on the water.  The only way we could've gotten closer was if we were IN the water.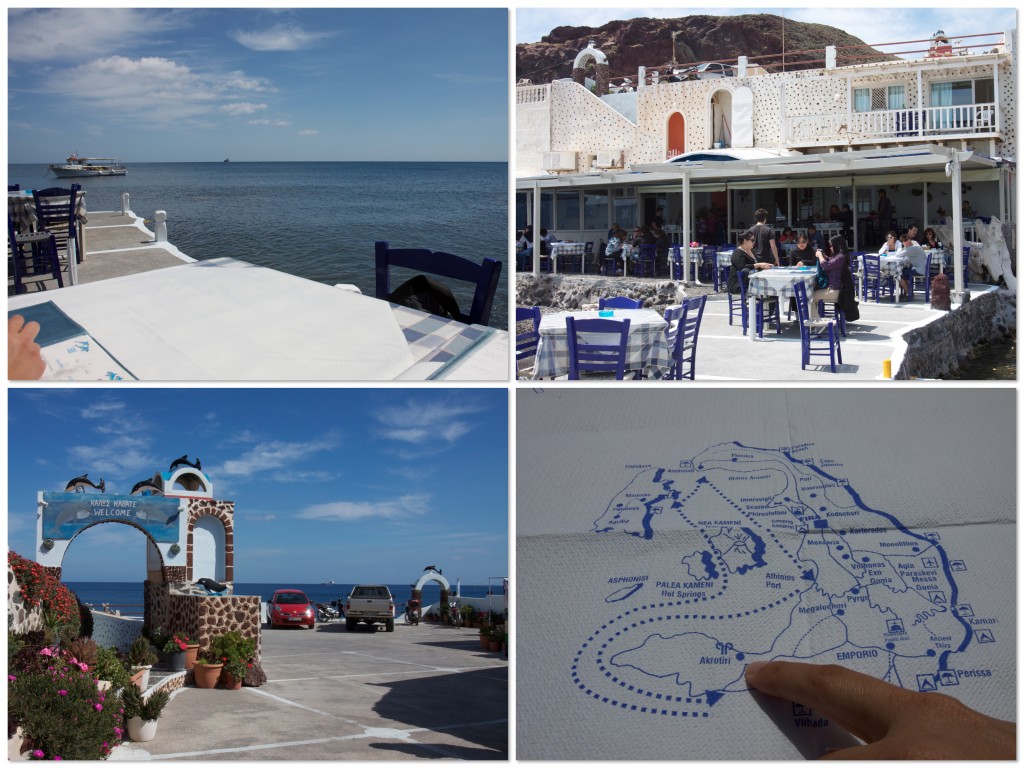 Not to be outdone by the view, the fresh seafood assortment that we ordered was enough to feed an army..and quite embarrassingly, we pretty much devoured the whole thing.  The deep fried fish was so juicy and tender I couldn't stop at just one bite.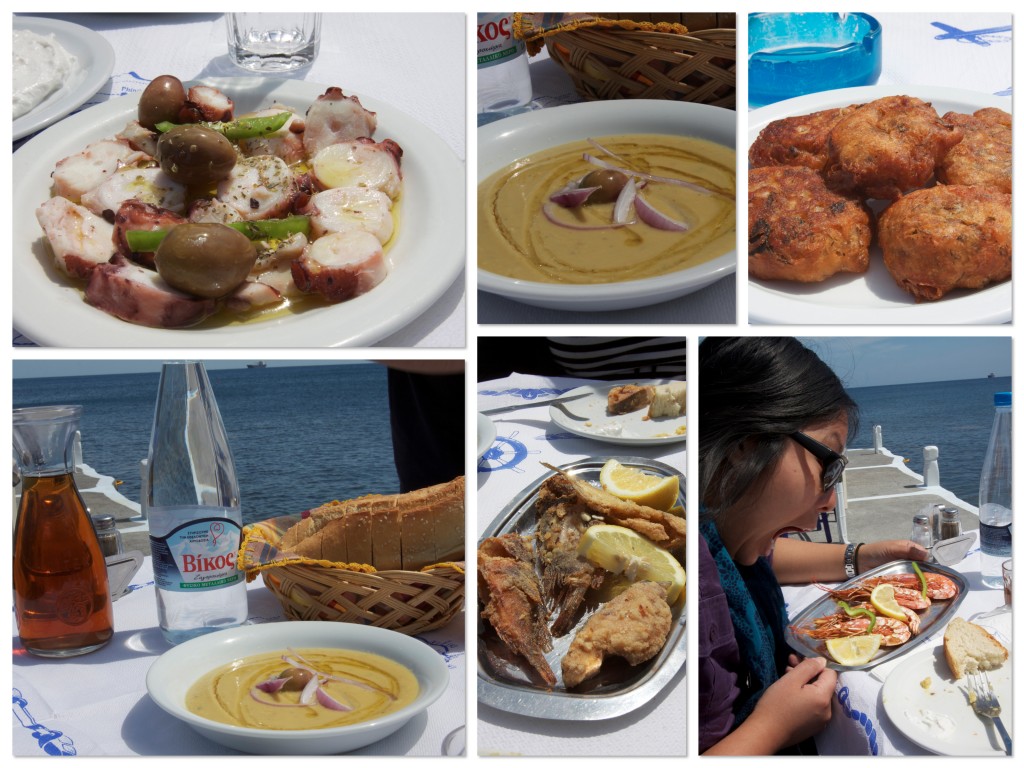 The Lobster Spaghetti was amazing – a wonderful smokey flavor that I was desperate to recreate….or just eat another helping of! We couldn't stop trying to dissect the recipe!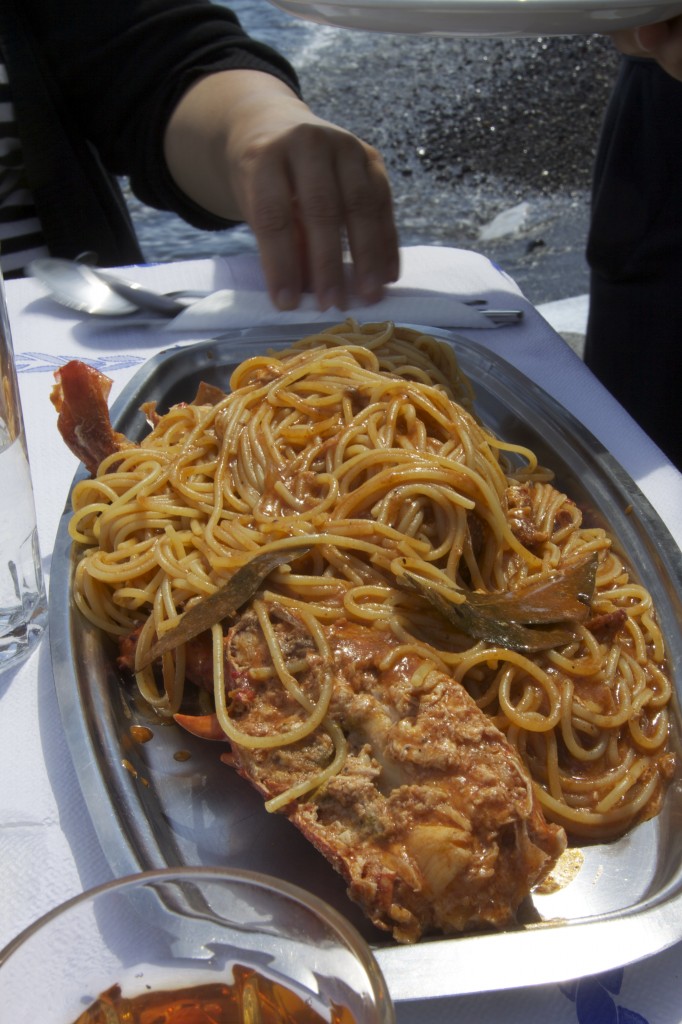 All that good livin' in Greece resulted in some very tight pants.  And I still had Paris to visit. I set myself up for Weight Watcher Failure.
Dionysiou Areopagitou 3 Athens 11742, Greece 21-0923 3760 Subway Station: Akropoli ________  
Dolphins
Akrotiri, near the Red Beach Santorini Island, Greece 30 22860 81151