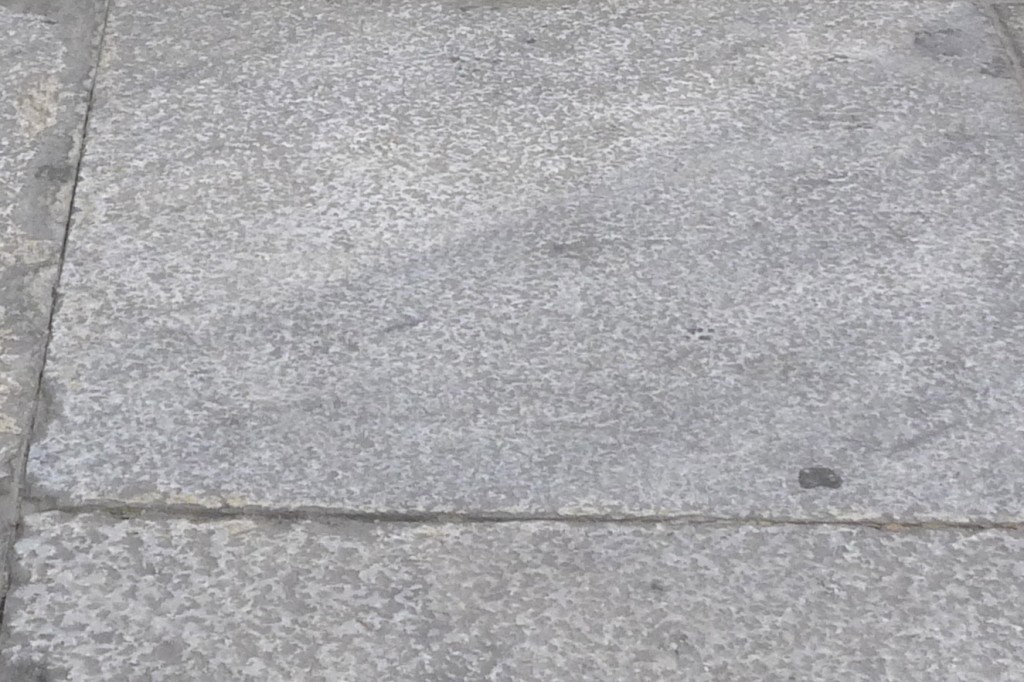 Marble.  Softer than a baby's butt.  Hard enough to withstand the test of time.  Slick when wet [this description will be important in a bit].  I've never been in a country who used more marble than they do in Greece.  Beautiful material to work with when it is in your kitchen.  Not so beautiful when you are wearing shoes with very little traction. This is what happens [to me. because i am the most graceless person EVER]: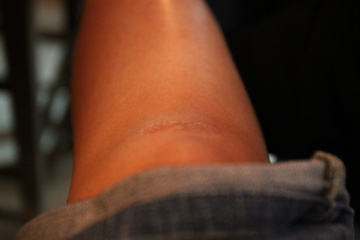 I posted this photo on facebook. My brother told my mother, who called me to tell me to stop drinking so much so I would stop falling.
All joking aside, marble is a natural resource in Greece with quarries in nearly all parts of the country, so it's no wonder why it was so heavily used.  The old Olympic Stadium called the Panathenaic Stadium, was one of the largest examples of marble usages that I saw upon the first 3 hours of my arrival into Athens.  It is the only stadium of its kind built only of marble, seating 45,000 – 50,000 spectators, and hosted the very first modern Olympics in 1896. The stadium is now owned by the Hellenic Olympic Committee, used for only for special occasions ranging from sporting events  [2004 Olympic Archery & Marathon] to a music venue for R.E.M., The Clash, Depeche Mode, Culture Club, and The Cure.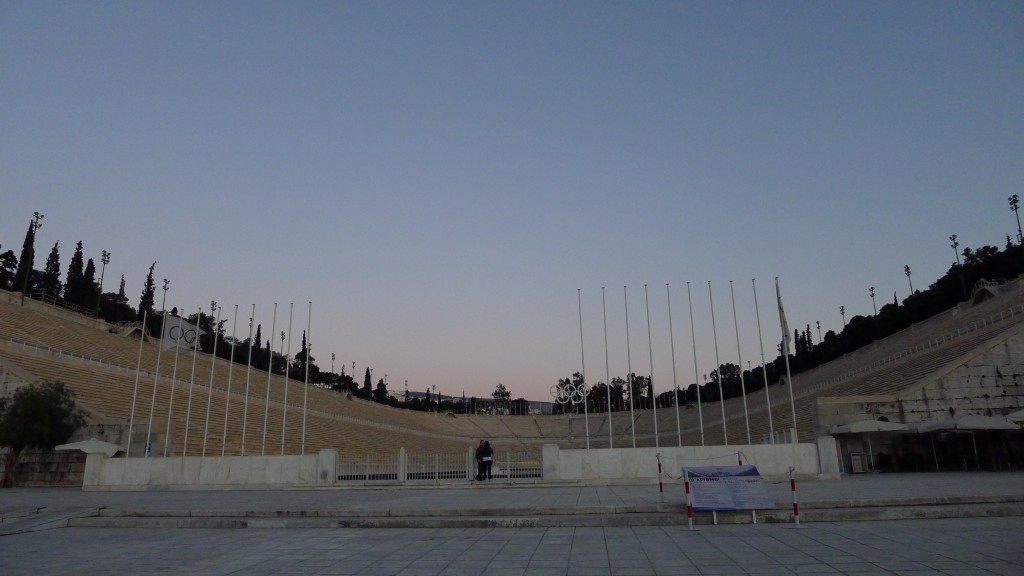 Just around the corner sits Zeus' Temple.  As little as there was left of the original structure, it was still an impressive structure.  The size and magnitude of the columns made me wonder how they managed to stack the columns, one round slice at a time.  Yes, I know they had slaves doing it, but it was just so perfectly aligned [at one point] that I couldn't see how they could nudge it into alignment.  I can hear it now, "a little to the left…no, no…the right…back, just a skosh…"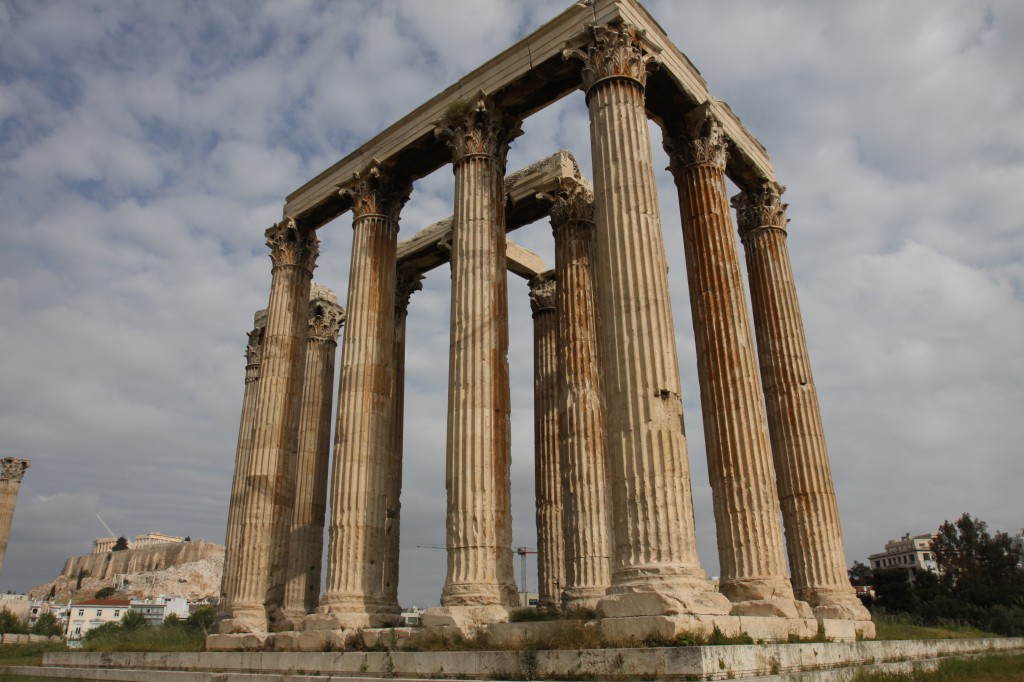 The Parthenon at the Acroplis gave me the most slippage worry [not just marble paths but pebble fields, too].  I had a bad feeling that I was going to go slipping and sliding everywhere.  I gingerly and carefully walked through the Acropolis and stood still in awe of the massive Doric structure, built using approximately 13,400 stones.  The thing that I found so amazing was how the Greek architects knew to build the structure curved to give it a visual appearance of being straight!  That curved structure also helped it withstand thousands of years.  As you can see from the rigging, restoration projects are currently underway to maintain and bring the Acropolis back to beauty.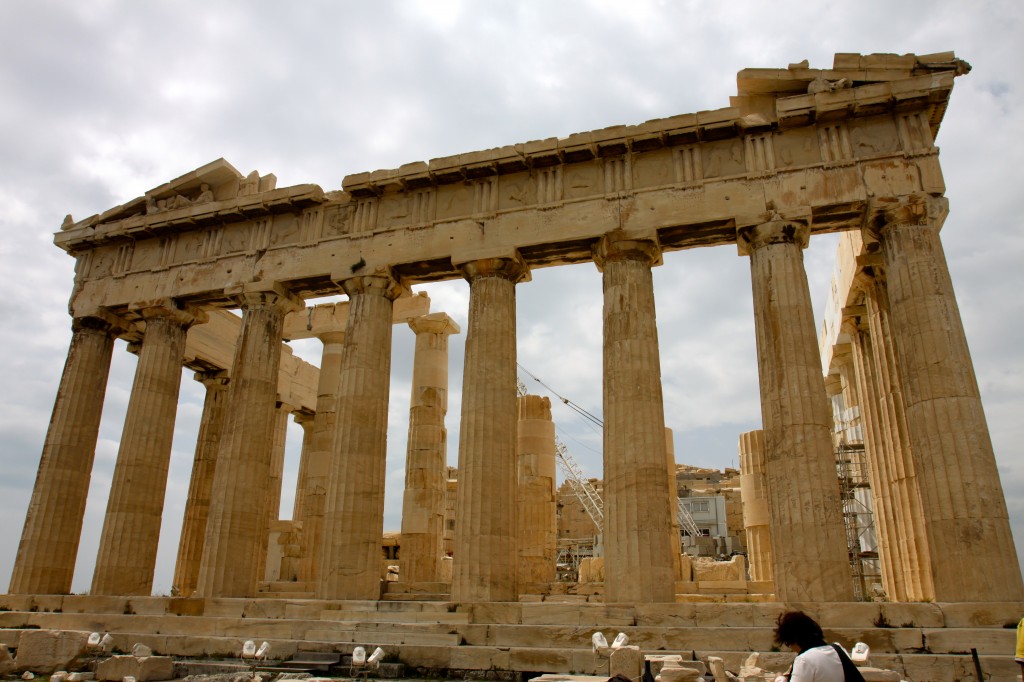 Closest station for these sites is the Akropoli Station.