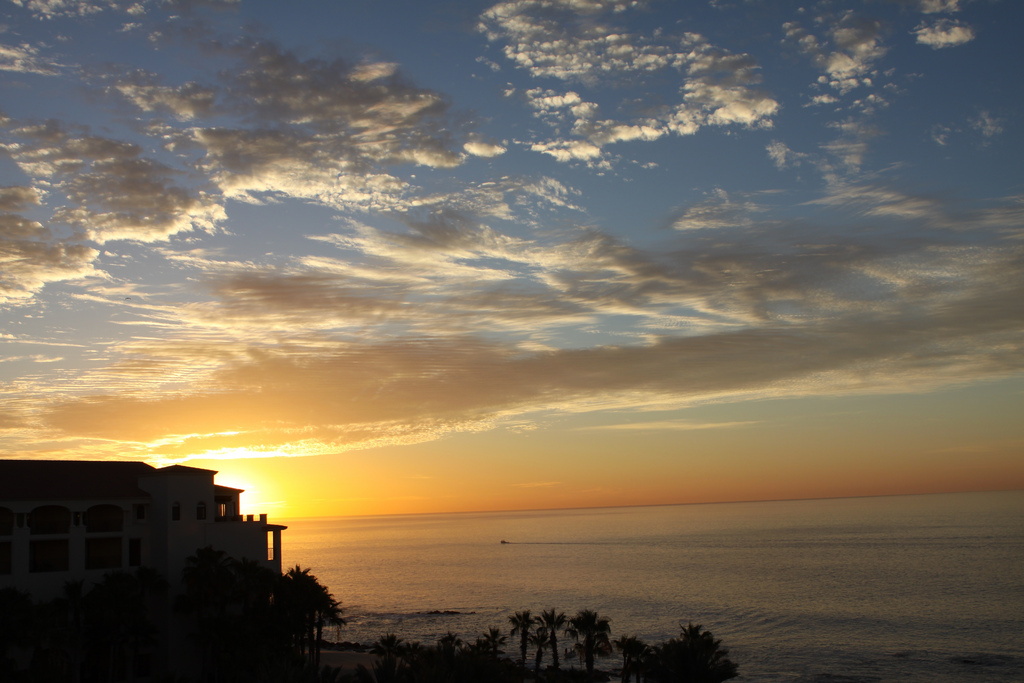 I'm just tired of hearing it.  If I hear it again, I may actually scream out loud.
"Mexico is such a dangerous place to travel to now."
Sure, there are places in Mexico that are not "safe" places to travel to right now and should be avoided but resort towns aren't the tops on my list of places that should be avoided.  I'm more afraid of walking at high noon in outskirts of New Orleans, South Los Angeles, or South Boston than I am of walking in the middle of the night through Cabo San Lucas.  I'm a [semi] smart traveler, I don't hang out with Drug Dealers and I'm not looking to score a hit.  I've traveled alone in Cabo without any problems or scares.  I had a blast at clubs with my colleagues and actually made it home safe and sound…without so much as a scratch on me.
I had the good fortune to wake up every morning that I was in Cabo to a sunrise much like the one above.  And that was just the beginning.  The clear blue waters off the beaches of the Hilton Los Cabos was stunning enough to distract me from actual work that had to be done.  I have to admit I spent more time than I should have looking out my office window, dreaming of the opportunity to play on the beach.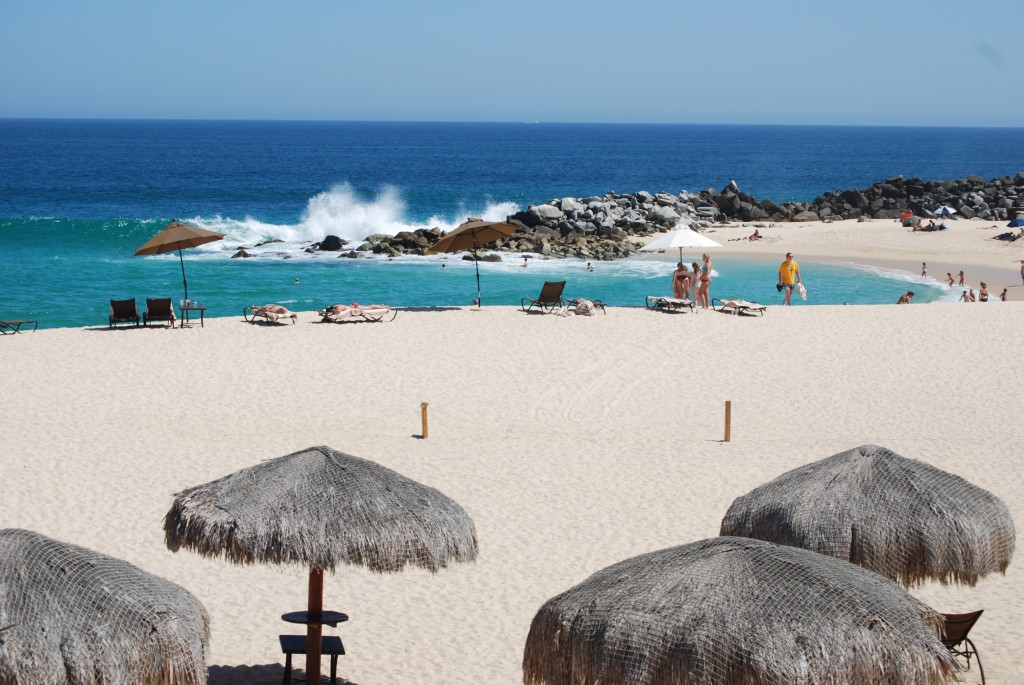 More than just the beach, there is the charming town of San Jose del Cabo, settled in 1750.  On one of our shopping forays, I had the opportunity to enjoy some Mexican Paletas [popsicles] made from fresh fruit on site, located just off the square near the church.  For only $1, it was worth every single penny.
Trying not to allow the juice to drip all over the place [read: i ate my popsicle really quickly], I carefully made my way through the cobblestone streets.  The artisan offerings had a mish-mash of real artisan shops and cheap tourist trap wares. Generally speaking, you can tell the difference between the quality of the real artisan stuff versus the cheap tourist trap wares, as reflected in some of the carefully handpainted Talavera-ware that I was interested in [reflected in pricing too].  Instead, I decided to stick to my $1 paletas and enjoy the colorful buildings in town.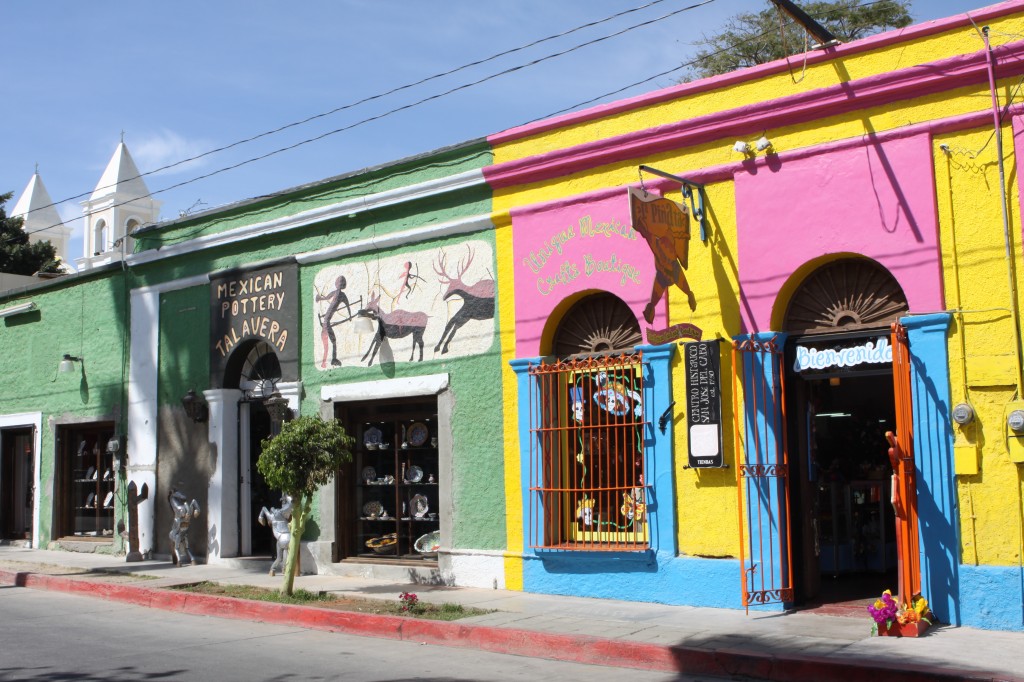 For something a little more active, I recommend the Arch Kayak & Snorkel Tour with High Tides Los Cabos.  Be sure to ask for "Marco Polo" [no joke].  And it has nothing to do with how hot he is [i lie].  But seriously, he's a great tour guide and pretty patient with my spastic wanderings throughout the ocean. It's an amazing tour and a lot of fun.  Great upper body work out for days with rougher waves.  I was fortunate in that the water was like glass the day I went out.  A group of ours actually jumped off some rocks into the ocean [something you will never, ever see me do – that actually qualifies under the "dangerous" category.]
The greatest danger I was in at any given point was probably either from suffering from a paper cut while doing paperwork in my hotel office or a sunburn.  Furthermore, the hospitality that I received from the people in Mexico had never been warmer and personally, I can't wait to go back!